Goku Vs Piccolo Goes Crazy In Dragon Ball Z: Kakarot DLC 5 Trailer
No official release date has been announced yet.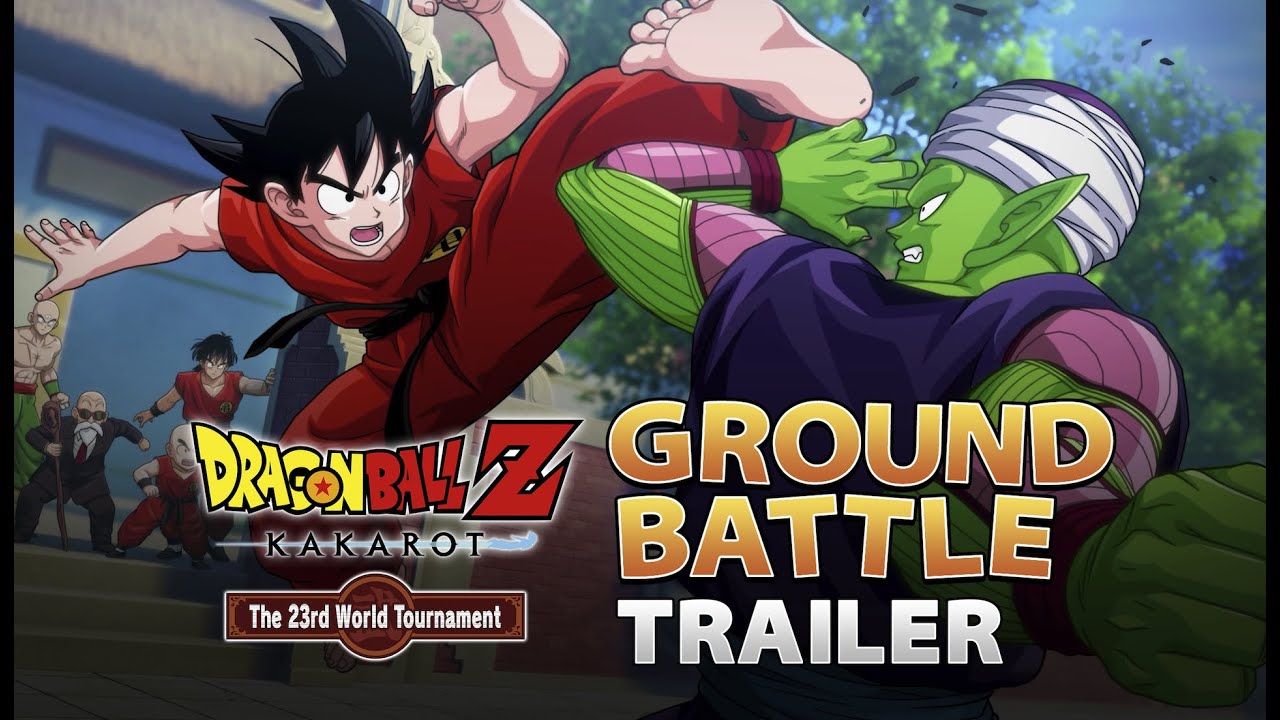 The hype for Dragon Ball Z: Kakarot became REAL, as the first trailer for DLC 5 has dropped! This DLC covers the events of the 23rd world martial arts tournament that featured the first fight between Goku and Piccolo in the finals.
This is the first time the game has included a saga from the original Dragon Ball. So hard core fans are pretty excited for this new DLC to release!
Japanese Gaming company Bandai Namco Entertainment dropped this amazingly looking "Ground Battle" trailer for Dragon Ball Z: Kakarot DLC 5 on July 13, 2023. Check it out!
According to the Dragon Ball Official Site:
"This promo video showcases the ground-based combat that will be the focal point of the fifth DLC. Not only does this add a never-before-seen element to the game's combat, but since this is the Tenkaichi Budokai, there will also be knock down counts and the risk of losing by ringout!"
No official release date has been announced yet.
Earlier in May 2023, Twitter user and Dragon Ball leaker DBSChronicles tweeted that Season Pass 3 will feature stories from Dragon Ball Super. Official confirmation isn't yet out for this.
Bandai Namco describes Dragon Ball Z: Kakarot as follows:
Relive the story of Goku in DRAGON BALL Z: KAKAROT! Beyond the epic battles, experience life in the DRAGON BALL Z world as you fight, fish, eat, and train with Goku. Explore the new areas and adventures as you advance through the story and form powerful bonds with other heroes from the DRAGON BALL Z universe.
Experience the story of DRAGON BALL Z from epic events to light-hearted side quests, including never-before-seen story moments that answer some burning questions of Dragon Ball lore for the first time! Play through iconic DRAGON BALL Z battles on a scale unlike any other. Fight across vast battlefields with destructible environments and experience epic boss battles that will test the limits of your combat abilities.
Increase your power level and rise to the challenge!
Source: Bandai Namco Official Youtube