Jujutsu Kaisen Chapter 235 Spoilers: Gojo Wins The Battle Of The Strongest!
Sukuna was nervous about Gojo's next move.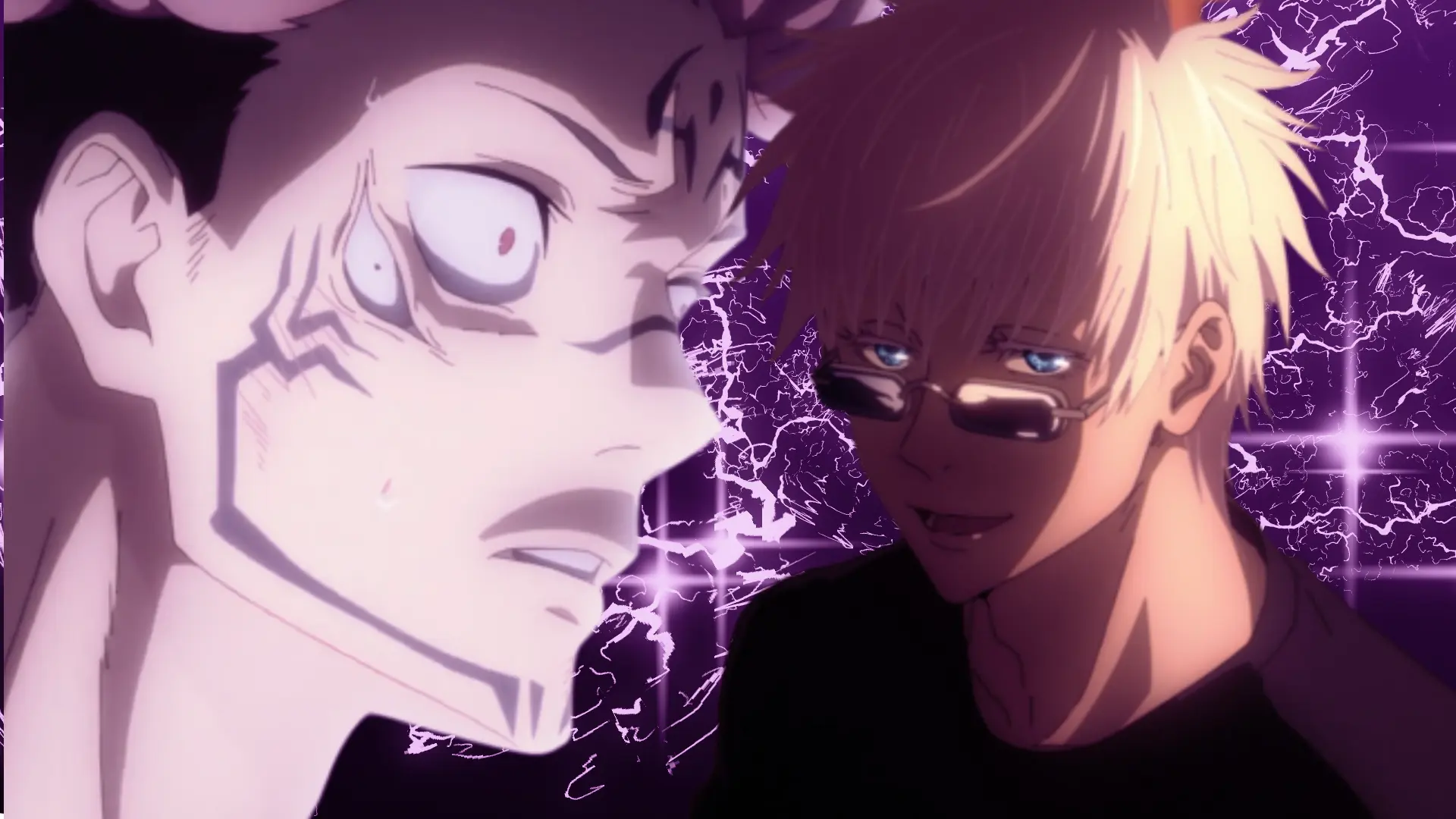 The spoilers for Jujutsu Kaisen chapter 235 of the Jujutsu Kaisen manga are here, and Sukuna gets scared of Gojo Satoru!
Disclaimer: These are spoilers and not the official release of the chapter; kindly read them with a grain of salt.
Jujutsu Kaisen Chapter 235 Spoilers:
The chapter begins with Gojo completely growing back his right hand as Agito gets crushed to death.
It then follows with the narrator explaining that Gojo's intensity has increased due to the previous two Black Flashes.
Furthermore, for the first time in a thousand years, the King of Curses, Ryomen Sukuna, is nervous.
Gojo then continues to dominate by landing his third Black Flash on Mahoraga. He then appears in front of Sukuna.
Sukuna tries to punch, but the strongest sorcerer throws him towards Mahoraga and lands his fourth Black Flash.
Mahoraga protects Sukuna by blocking it, but both get thrown away due to the force.
Satoru Gojo then begins chanting his next attack. Sukuna judges it to be Cursed Technique Reversal: RED.
He then plans for Mahoraga to tank and adapt RED. Suddenly, Gojo shoots RED upward instead of shooting towards Mahoraga or Sukuna.
Sensing something wrong Sukuna screams for Mahoraga to act quickly, and Mahoraga rushes towards Red.
Unfortunately for him, the BLUE that destroyed Agito is still left, and RED is headed directly towards it.
Sukuna orders Mahoraga to stop RED from clashing with BLUE and destroy BLUE with its adaptation.
Just before Mahoraga completes his objective, Gojo appears between it and BLUE and punches Mahoraga off.
Sukuna attempts to stop BLUE from clashing. He tries to stimulate it and makes it explode with Max Elephant's water gun in a similar fashion to Piecering Blood.
Gojo then goes to hit Sukuna, but he tells Gojo that he is late as the attack has already been launched.
Gojo calmly begins chanting. This enhances BLUE in a short period of time, and due to this, BLUE remains unaffected by Sukuna's attack.
Gojo then begins the chant for Hollow PURPLE, and we see Yuta back at the base apologizing to Kusakabe. If he had entered the battlefield, he would have become a hindrance, and Gojo couldn't have pulled it off.
As Gojo says, "HOLLOW TECHNIQUE: PURPLE!" the BLUE and RED merge.
Gojo blasts everyone, including himself, with Hollow PURPLE. The chapter also shows the Mahoraga wheel being destroyed.
The aftermath shows the destroyed parts of the city and Sukuna, ragged and torn apart. Sukuna is even missing his left hand.
Gojo is also alive but in much better condition. This is because it was his own cursed energy, so it didn't affect him much.
Kusakabe points out that Sukuna is now without Mahoraga and is healing slowly. Thus, he won't be able to do domain amplification.
He then claims that Gojo has won the battle of the strongest! Kusakabe also adds that Gojo got back his reverse cursed technique output from Black Flashes, as Gojo is already healed.
The chapter ends here, and the series will take a break for two weeks.