Black Clover Chapter 368 Spoilers: Asta Joins Yuno To Defeat Lucius!
According to the spoilers: Black Clover chapter 368 is titled "From here on"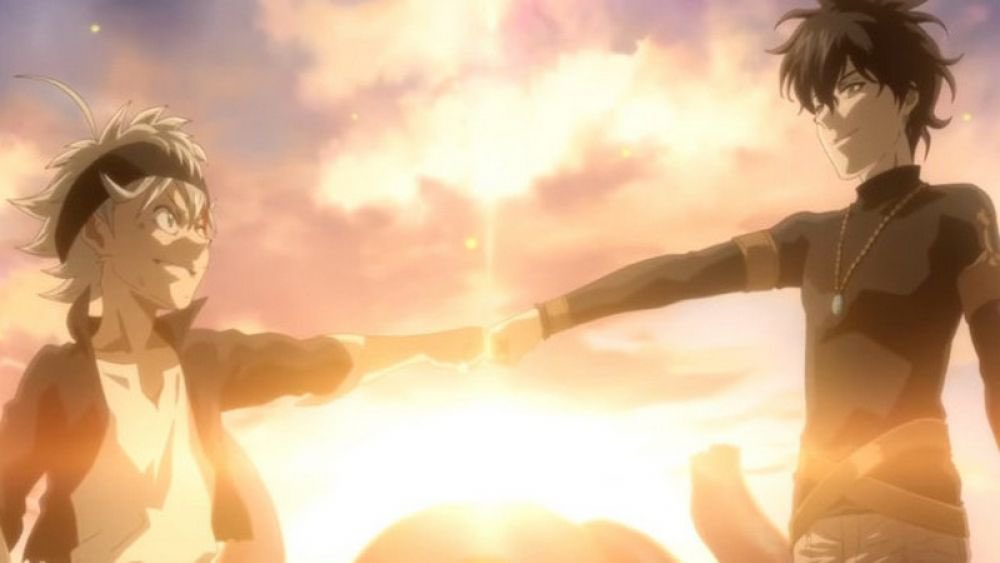 The spoilers for Black Clover's chapter 368 of the manga are here, and we're getting closer to the finale of the fights!
In the previous chapter, Damnatio fell unconscious, and Asta showed off his new ability to coat his comrades with Anti-Magic.
Black Clover Chapter 368 Spoilers:
According to the spoilers: Black Clover chapter 368 is titled "From here on", which seems to be derived from a Japanese phrase implying a new phase of an action or a fresh start.
It is usually used to motivate oneself or others!
The chapter then starts with Morgen talking about how strong Yami has become, but he can't entertain their fight for any longer.
He then uses the magic that Lucius gave him: Dark Magic. Morgen can now use both Light and Dark magic at the same time, overwhelming Yami.
He then says "Sorry, Yami. I've become the strongest magic knight alone", as the two had promised to become the strongest together.
The scene then shifts to Lucius and Yuno. Marx states that he is amazed by the level of the fight between the two, but is worried for Yuno as it seems like Lucius has a clear advantage.
This is because Lucius only needs to hit once and the Neverland will be here.
Lucius then says that it's time to put an end to this, when a voice interrupts him, declaring that it isn't over yet.
We then see the ragging bull appear with the Black Bulls on it.
Nacht and Ichika join Yami in fighting Morgen, while Asta joins Yuno in his fight against Lucius.
Asta says, "Were you about to lose, Yuno?!, to which Yuno says that there was no way for him to lose. The two then declare that they will defeat Lucius and become the Wizard King at the same time as Lucius has a smug smile on his face.
The next Black Clover chapter will be released in December as the manga will not publish in the Weekly Shonen Jump anymore.