Warner Bros Working With Toei Animation For One Piece Rumor Debunked
Ole Christian Løken put all these rumors to rest by clearly stating that he no longer works for Warner Bros.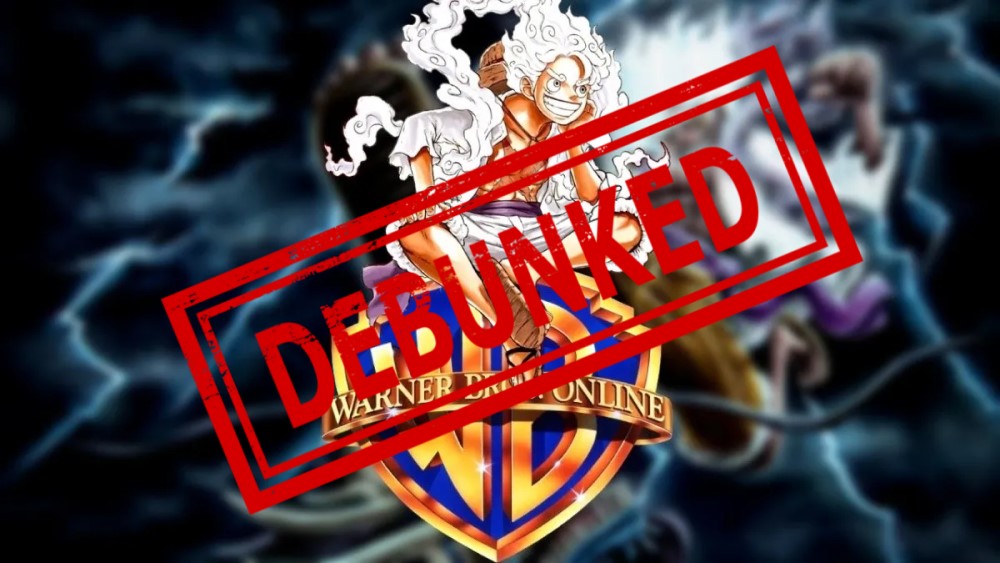 As the excitement for Gear 5 to be animated in the One Piece anime goes over 9000, sometimes, the excitement can go over one's head to make some fans mistake even a baseless rumor to be true. And the recent one that was floating around social media is a speculation that Warner Bros animators are working together with Toei Animation to make Luffy's Gear 5 chapters appear on the TV screen.
This rumor below up when a certain animator, who was assumed to be working with Warner Bros, revealed on Twitter on May 16, 2023, that he sent his portion of an unstated scene of One Piece to Toei Animation on that day.
Sent my cut/scene for One Piece today.🙂

— Ole (@OleLoken) May 15, 2023
A lot of One Piece fans, out of excitement, spread the rumor saying that "BRUH!!! Warner Bros X Toei Animation IS REAL!!", reaching the aforementioned animator himself, Ole Christian Løken.
On May 31, he put all these rumors to rest by clearly stating that he no longer works for Warner Bros.
I do not currently work for warner bros

— Ole (@OleLoken) May 30, 2023
In addition, he further clarifies that he has worked on only 1 scene for One Piece, albeit a good one. But whether that scene pertains to any of Luffy's Gear 5 moments is unknown.
ok folks, chill. i've done ONE scene. its a good one, but still only one. 😅😂😂

— Ole (@OleLoken) May 17, 2023
To give further clarity, Ole Christian Løken had worked on 2 Warner Bros works – Space Jam: A New Legacy (film) & Cartoon All-Stars Reanimate (Web short) but never claimed to be a permanent Warner Bros animation team member or part of the team. The guy seems to be a freelance animator who worked on multiple projects like:
Movies
Song of the Sea (2014)

My Little Pony: The Movie (2017)

The Breadwinner (2017)

Klaus (2019)
Television Shows
Web Animation
So no, Ole is NOT a Warner Bros animator. Warner Bros has nothing to do with the One Piece anime.
The only rumor that holds some weight as of writing this article is Toei's fan favorite episode director Megumi Ishitani is speculated to be working on the episodes covering One Piece chapters 1043–1048, featuring Luffy Gear 5 vs Kaido. But again, it ain't confirmed yet.
One Piece is a Japanese anime television series, based on a manga by Eiichiro Oda of the same name.
The anime is produced by Toei Animation and premiered on Fuji TV in October 1999.
The anime has over 1,000 episodes, fourteen feature movies, one OVA, and thirteen TV specials.
The manga has been serialized in Shueisha's Shonen manga magazine Weekly Shonen Jump since July 1997, with its individual chapters compiled into 104 tankobon volumes as of November 2022.
As of August 2022, One Piece had over 516.6 million copies in circulation in 61 countries and regions worldwide, making it the best-selling manga series in history, and the best-selling comic series printed in book volume.
The recently aired One Piece Episode 1062 took fans by surprised as Zoro defeated King in arguable one the best animated fights in anime.
Source: Twitter