That Time I Got Reincarnated As A Slime Gets A New Manga And OVA For 10th Anniversary Celebration
Franchise's first play scheduled for August. New manga for franchise will be illustrated by Yuzo Takada.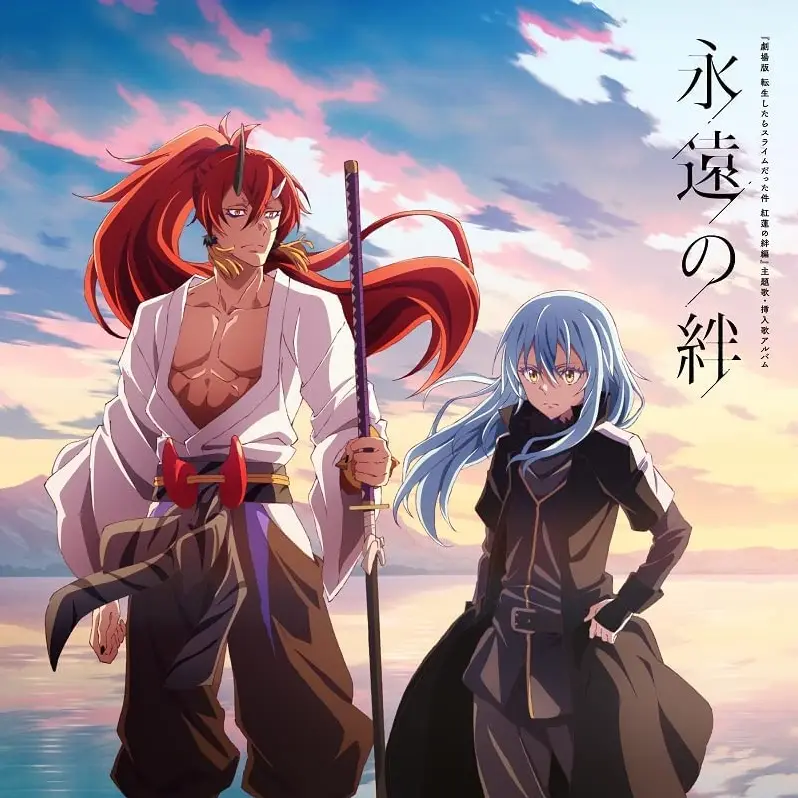 On February 19, 2023, the 'Grand Finale' screening of That Time I Got Reincarnated as a Slime: Scarlet Bond, a film by That Time I Got Reincarnated as a Slime franchise was held.
During the screening, it was announced that the franchise will be getting a new 3-episode original anime titled Koriusu No Yume (Coleus's Dream) this fall.
The story of Koriusu no Yume was included in a bonus extra booklet with the Blu-ray disc release of the second season of  That Time I Got Reincarnated as a Slime anime. It was also the inspiration for the Scarlet Bond film.
The anime takes place in the time between the first two seasons of the original anime when Rimuru faces intrigue swirling around the Coleus Kingdom. The opening theme will be performed by Takuma Terashima (Satoru Mikami).
Koriusu no Yume is the second initiative in the "Tensura 10th Project" commemorating the 10th anniversary of Fuse's original light novel series.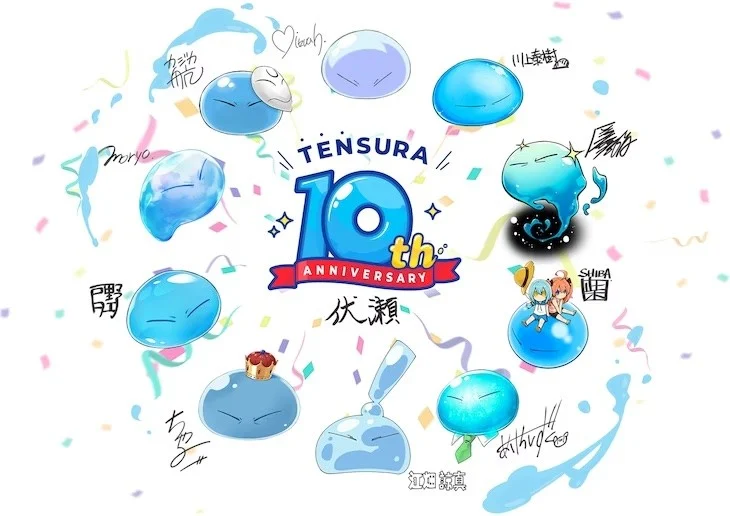 The First initiative is Fuse's special story set between the ninth and 10th light novel volumes Toaru Kyūka no Sigoshi-kata (How to Spend a Certain Holiday).
Toaru Kyūka no Sigoshi-kata will begin serializing on the Shōsetsuka ni Narō (Let's Become Novelists) site on Monday, February 20. Exactly 10 years ago on the same day, Fuse launched the original novel on the same website.
The manga adaptation will be launched in Monthly Shonen Sirius magazine and drawn by 3X3 Eyes manga creator Yuzo Takada.
The third initiative is an upcoming campaign to celebrate the franchise topping 40 million copies in circulation. This includes 35 million copies of the various books within Japan and 5 million overseas.
The fourth initiative is the franchise's first in-person major event. The fifth initiative is the first stay play scheduled for August.
The series has been adapted into anime with Two seasons. The first season aired from Oct 2, 2018, to Mar 19, 2019, with 24 episodes and was made by 8-bit. 
The second season was released in two parts where the first part with 12 episodes aired from Jan 12, 2021, to Mar 30, 2021.
The second part of the season aired from Jul 6, 2021, to Sep 21, 2021, also with 12 episodes.
MAL Description of That Time I Got Reincarnated as a Slime as:
Thirty-seven-year-old Satoru Mikami is a typical corporate worker, who is perfectly content with his monotonous lifestyle in Tokyo, other than failing to nail down a girlfriend even once throughout his life.
In the midst of a casual encounter with his colleague, he falls victim to a random assailant on the streets and is stabbed. 
However, while succumbing to his injuries, a peculiar voice echoes in his mind and recites a bunch of commands which the dying man cannot make sense of.
When Satoru regains consciousness, he discovers that he has reincarnated as a goop of slime in an unfamiliar realm. 
In doing so, he acquires newfound skills—notably, the power to devour anything and mimic its appearance and abilities.
Source: That Time I Got Reincarnated as a Slime franchise's website, Comic Natalie