Pokémon Live-Action Reveals New Visual And Additional Cast
The live-action was announced last month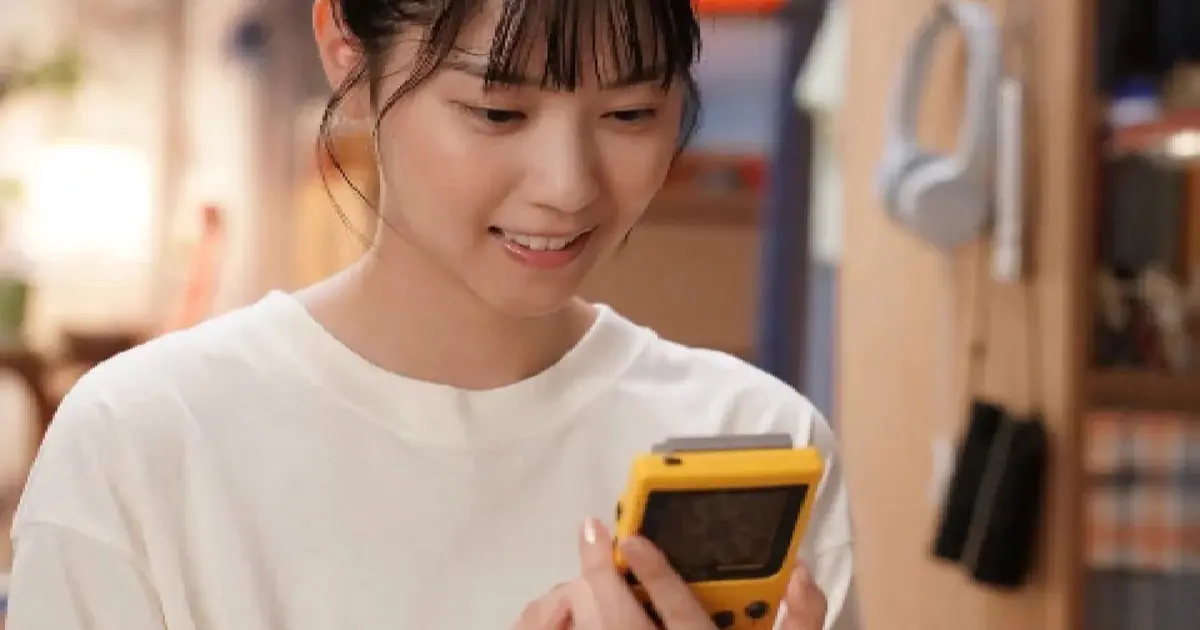 On Thursday, TV Tokyo revealed a new visual and the cast for Pocket ni Bōken wo Tsumekonde (Fill Your Pocket with Adventure).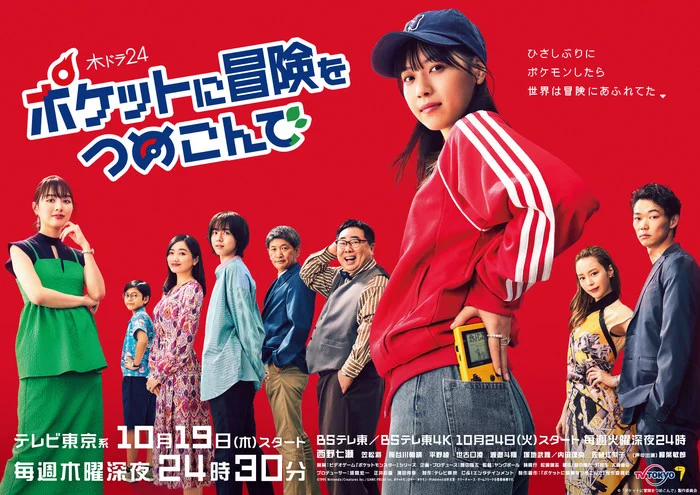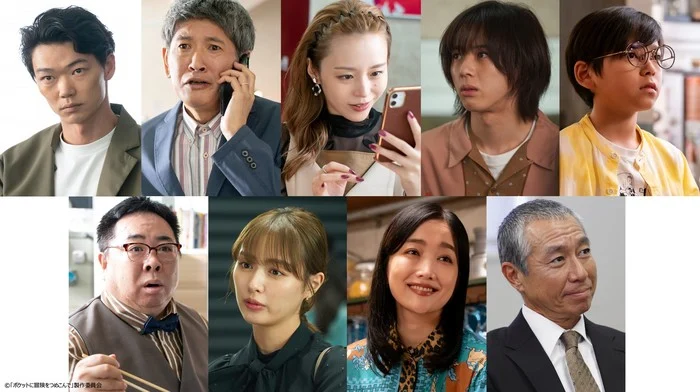 The cast includes:(Top row, left to right in the image above)
Shō Kasamatsu as Kageaki Hiyama, a colleague of the same age as Madoka at the ADventure advertising agency
Tomoharu Hasegawa as Kazuchika Kogusuri, ADventure's sales team member
Aya Hirano as Yōko Meguro, a designer who has her heart set on meeting highly eligible bachelors on dating apps
Ryō Sekoguchi as Yūki Koide, ADventure's youngest employee
Towa Watanabe as Sora Karasawa, Masako's son and Pokémon master who gives Madoka gaming advice
(Bottom row, left to right in the image above)
Muga Tsukaji as Kōichi Yadoya, ADventure president
Rio Uchida as Midori (a Japanese wordplay on "green"),
Madoka's childhood rival who now works at the major competing agency Wonder Create
Eriko Satō as Masako, the manager of the Rouge cafe where Madoka relaxes and plays Pokémon
Toshiro Yanagiba in the voice acting role Okidō (a wordplay on the Japanese name for Professor Oak), a storyteller who guides the protagonist
The live-action was announced last month. 
The series will premiere on October 19 in Japan. It stars Nanase Nishino, who is a fan of the franchise.
Nishino is playing the role of Madoka Akagi, the series' protagonist who arrives in Tokyo to become a creator. However, she finds herself struggling every day.
One day, after almost 20 years, she tried to play Pokémon Red again.
The live-action will premiere on TV Tokyo and other channels on October 19, and 24:30 JST (effectively, October 20 at 12:30 a.m. JST).
On October 24, the series will air on BS TV Tokyo and TV Tokyo 4k, and the series will stream exclusively on U-NEXT.
The Pokémon Red and Pokémon Green games launched in 1996.
Source: ANN