New "Dragon Ball Daima" Anime Officially Announced At New York Comic Con 2023
Akira Toriyama is said to be deeply involved beyond his usual capacity. The series is set to release in Fall 2024.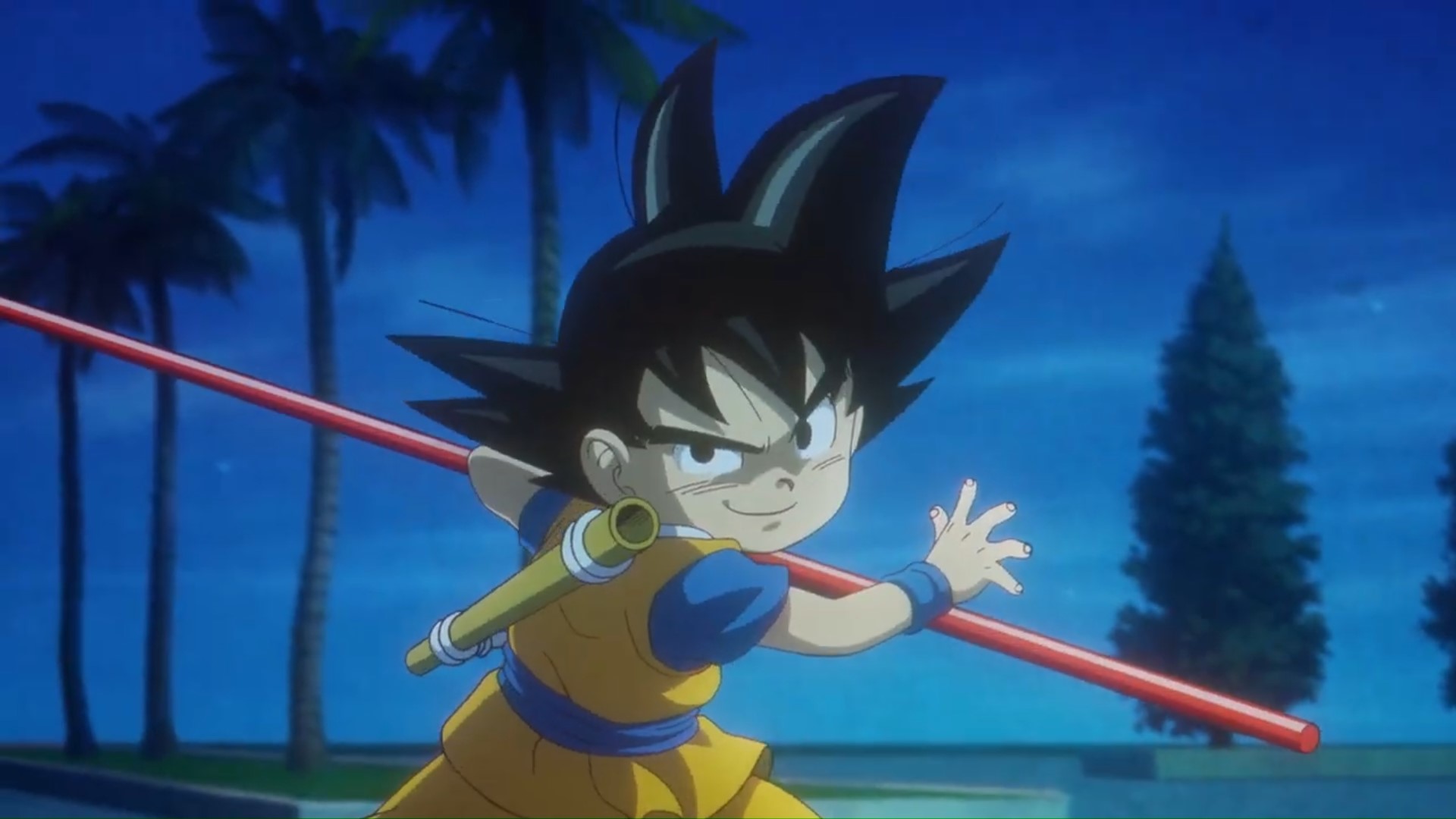 Dragon Ball fans rejoice! We finally got an anime series after 5 years of drought! No it's not the Moro arc adaptation sadly, but this might turn out to be even more promising.
Toei Animation made a surprise announcement of a brand-new Dragon Ball anime series titled, "Dragon Ball DAIMA" during a panel at New York Comic Con 2023 on Oct 12. The series launch is a part of  Dragon Ball's 40th anniversary celebration and will be released worldwide starting in the fall of 2024!
The reveal included an awesome teaser, showing never-before-seen footage and title logo!
According to the official site, the newly released teaser shows a mysterious figure watching the epic battle between Goku and Majin Buu with great interest, along with a new world never seen in Dragon Ball before! And there are new visuals for Goku along with other familiar faces such as Vegeta and Bulma but with a catch – they all turn into CHILDREN!
And it's up to Goku and the Supreme Kai to travel to this new world and defeat the great evil that caused this whole mishap. We at Anime Explained broke down the whole trailer in a Twitter thread, explaining each and every shot, so do check that out as well!
Series creator Akira Toriyama is credited with the original work, story, and character designs, and was stated by Dragon Ball producer Akio Iyoku to be "deeply involved beyond his usual capacity."
He further stated that "Daima" is a name suggested by Toriyama, and that it took a long time to finalize it — in fact, the title was only decided on a few days BEFORE THE ANNOUNCEMENT AT NYCC!
(Kid Goku with the Nyoibo)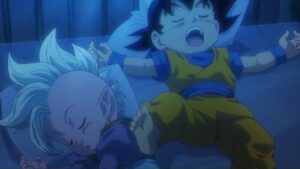 (Kid Goku and Shin sleeping)
The panel also brought in a special message from Akira Toriyama and Goku's Voice Actor, Masako Nozawa, who was recently awarded one of the 71st Kan Kikuchi Prizes for being a "a trailblazing representative of Japanese voice actors beloved by one generation after another."
<Comment from Akira Toriyama>
<Comment from Masako Nozawa >
"Wasn't the video for the new series "Dragon Ball DAIMA" amazing? Goku was so adorable and wonderful! I wonder about the conspiracy behind Goku's new appearance. I'm very curious, but I'm told the details are still a secret! I'll be waiting for the new anime along with all of you! I hope you look forward to it too!"
The list of staff members for Dragon Ball Daima hasn't been officially out yet but from a Twitter thread by Dragon Ball YouTuber and animation expert, Anime Ajay, we get an idea on who's part of the A-Team chosen for this project!
Beware this is not confirmed yet, so do take this with a grain of salt.
[Leaked Staff Members]
Original Creator: Akira Toriyama (Officially revealed)
Director: Yoshitaka Yashima (DBS Animator), Aya Komaki (One Piece Series Director)
Character Designer: Katsuyoshi Nakatsuru (Dragon Ball GT)
Art Direction: Takahashi Kurahashi (Dragon Ball: Yo! Son Goku and His Friends Return!! 2008 OVA)
Colour Design: Rumiko Nagai (DBS: Broly, DBS: Super Hero)
Chief Animation Supervisors: Chikashi Kubota, Naohiro Shintani, Yuya Takahashi, Takeo Ide, and Miyako Tsuji
Ajay further revealed that the series has been in pre-production for around 3 years! The production process began at the end of 2021, with Toei creating a pilot in early 2022 for Toriyama and Shueisha to approve. In April 2022, the staff members were hired/chosen, with animation officially beginning in October of the same year, when Dragon Quest Dai finished.
Having said that, he expects all the major players from Dragon Quest Dai to make an appearance as key animators.
The news of the a new Dragon Ball WEB series was actually semi-officially announced on Sept 8, 2023, a month before the official announcement, although leakers claimed to have know of its existence 2 years before itself.
More information on Dragon Ball Daima will be revealed at DRAGON BALL Games Battle Hour 2024 event taking place on January 27 and 28.
About Dragon Ball
Dragon Ball is a manga series by Akira Toriyama. It first began its serialization in Shueisha's Weekly Shonen Jump magazine in 1984.
The manga was later adapted into a multitude of animated series, movies, and games.
The franchise consists of five different anime series, about 21 animated movies, and around 10 games spanning various platforms, from Famicon to Playstation and Xbox.
Synopsis of the Dragon Ball anime:
Goku Son is a young boy who lives in the woods all alone—that is, until a girl named Bulma runs into him in her search for a set of magical objects called the "Dragon Balls."
Since the artefacts are said to grant one wish to whoever collects all seven, Bulma hopes to gather them and wish for a perfect boyfriend.
Goku happens to be in possession of a dragon ball, but unfortunately for Bulma, he refuses to part ways with it, so she makes him a deal: he can tag along on her journey if he lets her borrow the dragon ball's power.
With that, the two set off on the journey of a lifetime.
Source: Dragon Ball Official Site