My Hero Academia: One For All 2nd & 3rd Gen Users And Cast Revealed
Daisuke Ono and Ryōta Suzuki to play 2nd & 3rd Generation One For All users.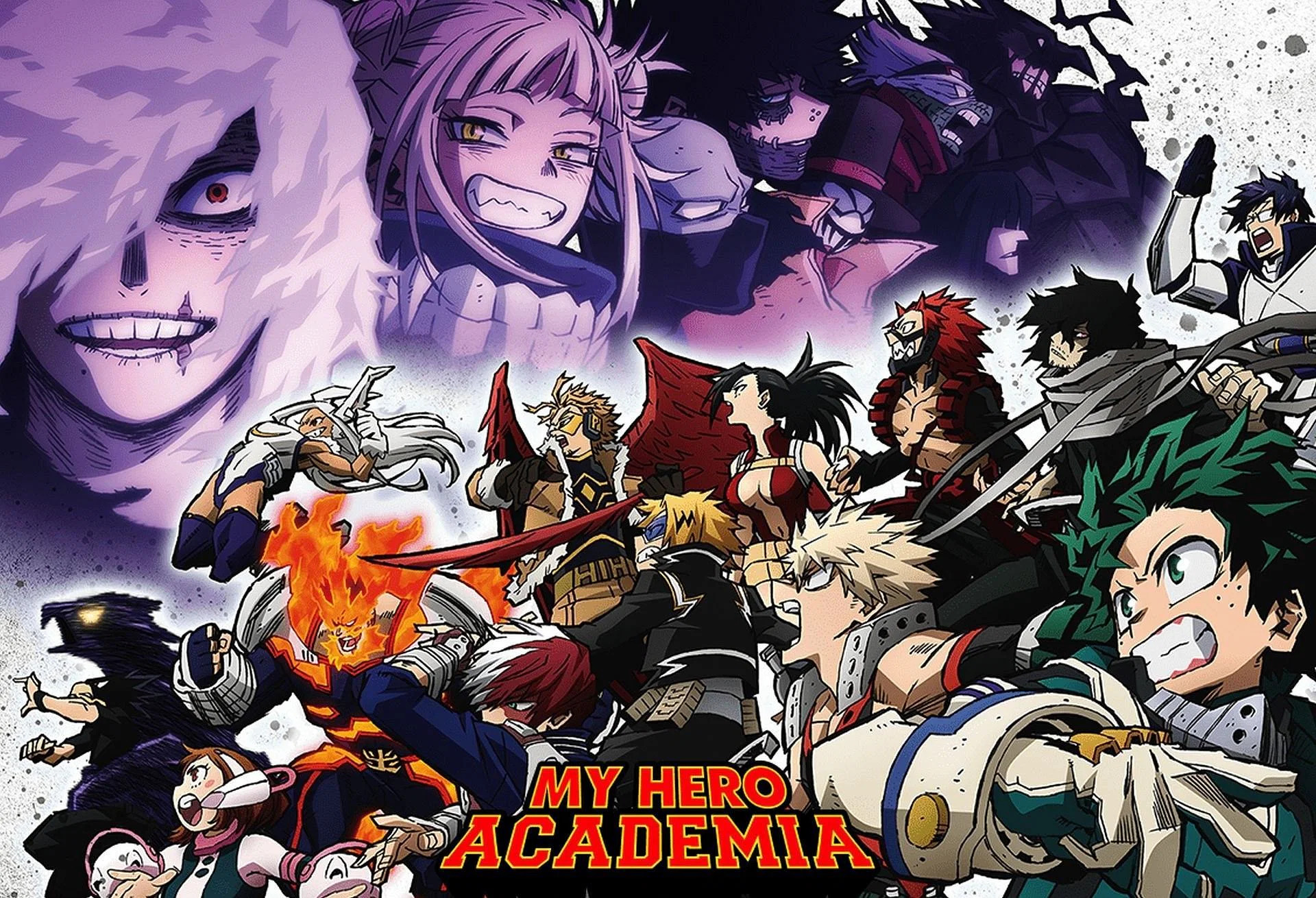 On Friday, 17 February 2023 the official website of My Hero Academia revealed the voice actors for the role of 2nd and 3rd generation users of One for All.

These characters will appear in the 20th episode of the sixth season of the anime.

Daisuke Ono will be playing 2nd Gen OFA

Ryōta Suzuki will be playing 3rd Gen OFA

Earlier this month the site also revealed the voice actors of the fourth and sixth-gen users as Toshiyuki Morikawa and Tetsuya Kakihara.
The sixth season is currently airing and started on Oct 1, 2022, by Bones Studio. The season will have 25 episodes. The season has so far adapted the "Paranormal Liberation War" arc of the manga.

Season one of the anime started airing in April 2016 with 13 episodes followed by the second season in April 2017 with 25 episodes.

The third, fourth, and fifth season aired in April 2018, October 2019, and March 2021 respectively with every season running for 25 episodes.

The Franchise also received two 2-episode original video anime in August 2020 and June 2022.

The author of My Hero Academia is Kohei Horikoshi and the manga started its serialization at Shueisha's Weekly Shonen Jump in July 2014.

MAL Description of MHA:
The appearance of "quirks," newly discovered super powers, has been steadily increasing over the years, with 80 percent of humanity possessing various abilities from manipulation of elements to shape-shifting.
This leaves the remainder of the world completely powerless, and Izuku Midoriya is one such individual.
Since he was a child, the ambitious middle schooler has wanted nothing more than to be a hero. Izuku's unfair fate leaves him admiring heroes and taking notes on them whenever he can.

But it seems that his persistence has borne some fruit: Izuku meets the number one hero and his personal idol, All Might. All Might's quirk is a unique ability that can be inherited, and he has chosen Izuku to be his successor!
Enduring many months of gruelling training, Izuku enrols in UA High, a prestigious high school famous for its excellent hero training program, and this year's freshmen look especially promising.
With his bizarre but talented classmates and the looming threat of a villainous organisation, Izuku will soon learn what it really means to be a hero.

Source: MHA Official Site