My Hero Academia Author Reveals Two Manga He'd Love To Keep Reading Forever
It looks like Kohei Horikoshi is a simp for wholesome Slice-of-Life manga, just like many of us. Notice Shonen fans!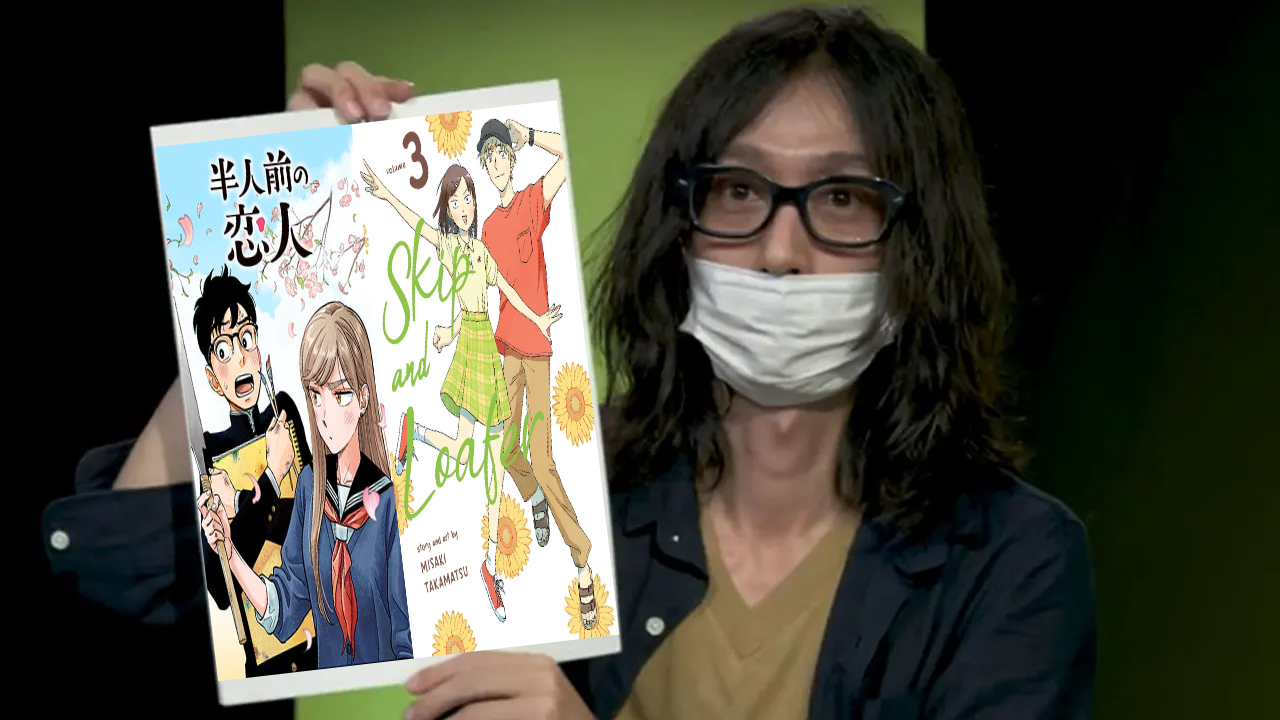 Another chapter of My Hero Academia and another comment by author Kōhei Horikoshi on Weekly Shonen Jump Magazine. But this time, he indirectly recommended manga by mentioning two titles which he claims to be his 2 recent comfort manga.
As he goes on to continue to torture the Todoroki family in the My Hero Academia manga and making fans cry in pain, he enjoys his free time catching up on his favorite manga to relieve some stress!
In Weekly Shonen Jump Issue #28, which has My Hero Academia chapter 391 published, he mentions 'Blooming Love' and 'Skip and Loafer', 2 wholesome Slice-of-Life manga penned by Daichi Kawada and Misaki Takamatsu respectively. He adores them so much that he wishes to keep reading them till the end of time.
Horikoshi's comment in this week's Jump:
"Recently, 'Blooming Love' and 'Skip and Loafer' have been my comfort manga. I want to keep reading them forever." pic.twitter.com/0cCNkRxLTk

— Rukasu (@RukasuMHA) June 14, 2023
If you're a die-hard fan of Horikoshi or simply want to enjoy wholesome manga, then do get to know about these two series through the following synopsis.
[About Blooming Love]
One day, when I was making school supplies in the art room, a very scary-looking girl was staring at me…!? Crafts girl vs. art boy romantic comedy!!
[About Skip and Loafer]
Having recently moved from her small backwater town in Ishikawa Prefecture to attend a prestigious high school in Tokyo, Mitsumi Iwakura plans on using her high school career as a launchpad for her dream of going to law school and becoming a public servant; however, she also recognizes the need to occasionally have fun and make friends. To that end, she's gone so far as to map out her entire life ahead of time, but all of her preparation flies out the window on the first day of school.
Mitsumi misses her train stop and is about to be late to the entrance ceremony, which is especially troublesome because she is supposed to give a speech as the new students' representative. While lamenting her situation, Sousuke Shima—a handsome first-year student who is also late—sees her and offers to walk with her to school. They eventually make it to school, although Mitsumi has some unfortunate accidents soon after that leave a less-than-favorable impression on everyone. In spite of her misfortune, her classmates soon take notice of Mitsumi and Sousuke's chemistry, despite their differing personas.
With the new year already off to an interesting start, Mitsumi is eager to get to know her classmates better and get involved at her school. Only time will tell if this country bumpkin can make it in the city, but one thing has become certain: she definitely won't be alone on her journey!
About My Hero Academia
My Hero Academia is a manga written and illustrated by Kohei Horikoshi in Shueisha's Weekly Shonen Jump Magazine.
The serialization started in July 2014, and 390 chapters of the manga have been published to date.
The latest volume, 38, was released on June 4 and Viz Media's official website provides the English translation of the manga.
The manga has been adapted into anime, with a total of six seasons and three movies released to date.
All six seasons and the movies are streamed by Crunchyroll, which describes the anime as follows:
Izuku has dreamt of being a hero all his life—a lofty goal for anyone but especially challenging for a kid with no superpowers. That's right, in a world where eighty percent of the population has some kind of super-powered "quirk," Izuku was unlucky enough to be born completely normal.
But that's not enough to stop him from enrolling in one of the world's most prestigious hero academies.
Source: Twitter