Makoto Shinkai Comes To Mumbai For Suzume No Tojimari Promotion On April 19 & 20!
The movie is set to release in India on April 21, 2023.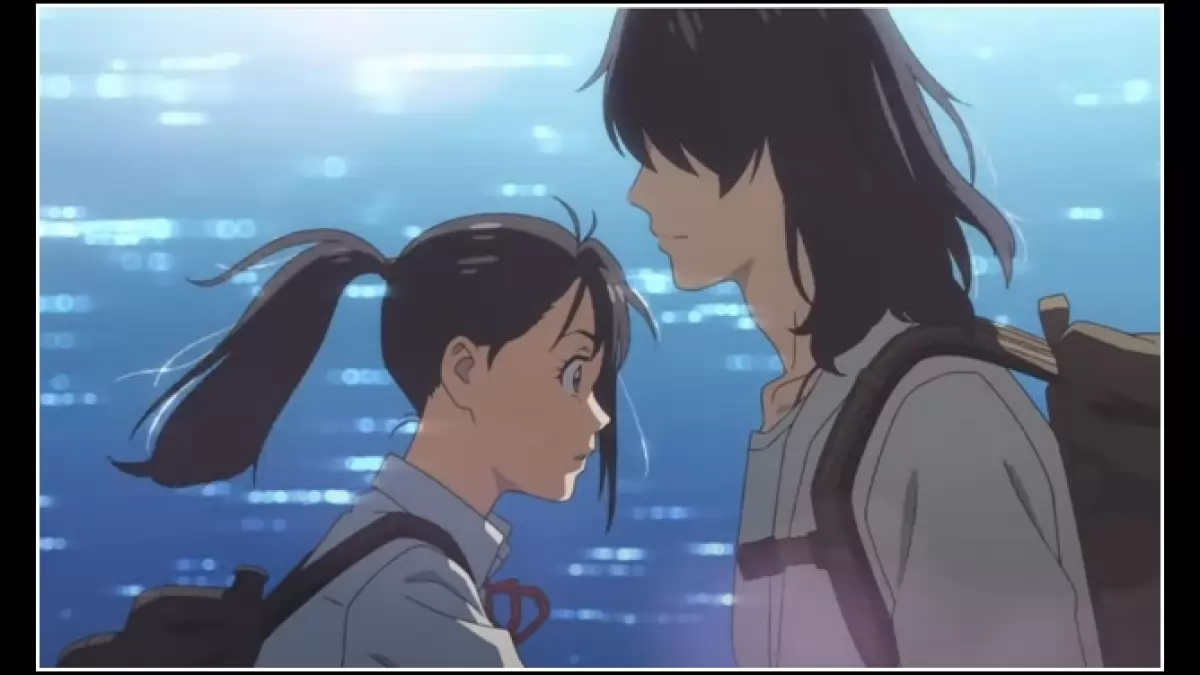 As the premiere date for Suzume No Tojimari comes closer, good news arrives for Makoto Shinkai fans in India!
Not only is the movie releasing in April, but Makoto Shinkai will also be gracing the fans with his presence and his team.
PVR Pictures revealed that Makoto Shinkai will be visiting Mumbai for 2 days to promote the film along with a handful of events on April 19-20, 2023.
Don't miss the grand premiere of Suzume with director Makoto Shinkai in Mumbai on 20th April! Participate in a Q&A session with the acclaimed director.
Follow @JFF_India @PicturesPVR @JFNewDelhi for more details.#MakotoShinkai #JapaneseFilmFestival #SuzumePremiere #PVRPictures pic.twitter.com/wYOdXNmh5D

— PVR Pictures (@PicturesPVR) April 11, 2023
Originally, Makoto Shinkai broke the news on his official Twitter account casually on April 06, 2023, in reply to the postponement of Twitter spaces.
He stated that he will be visiting Thailand and India starting next week.
"I am relieved to be back in Japan, but I have caught a mild cold. It's nothing serious, but since I will be visiting Thailand and India with the Suzume team from next week, I have to postpone SPACES just in case.
I was also looking forward to delivering it for the first time in a while, but… sorry about that! I will do it again soon!"
Furthermore, he talked about coming to India in a video as well.
The one and only, the Legend Makoto Shinkai is coming to INDIA!!
The director of #Suzume is going to arrive at Mumbai for the grand release of Suzume!

If you too are an Anime Lover like us, type YES in the comments!#INOX #LiveTheMovie #MakotoShinkai #AnimeIndia #AnimeFans pic.twitter.com/eSGV8uYlTH

— INOX Leisure Ltd. (@INOXMovies) April 14, 2023
Makoto Shinkai previously visited India during the premiere of Weathering With You anime movie in 2019 as well.
Suzume No Tojimari is his seventh feature film, and it was released in Japan on Nov 11, 2022.
And, the movie is set to release in India on April 21, 2023.
Shinkai directed and wrote the screenplay for Suzume no Tojimari. He's also the author of the original story.
Other staff members of the movie include:
Character design: Masayoshi Tanaka
Animation director: Kenichi Tsuchiya
Art director: Takumi Tanji
Studio: CoMix Wave Film
Production producer: STORY inc.
Distribution: Toho Animation
Makoto Shinkai is most popularly known for his 2016 fantasy romance movie Your Name which was a critical and commercial success.
The movie became the third highest-grossing anime film of all time.
The officially announced story of Suzume no Tojimari is described as:
Suzume is a 17-year-old, who lives in a quiet town in Kyushu. One day, she meets a traveling young man who is looking for a "door." Suzume decides to follow him and discovers an old door in the ruins in the mountains. As if drawn by something, Suzume reaches out for the door… What follows is Suzume's liberation and growth as she closes the "doors" that cause misfortune in abandoned places around Japan.
Source: Press Release