Kyoto Animation 2019 Arson Trial May Commence In 2023
Shinji Aoba claimed to commit arson over plagiarism of his work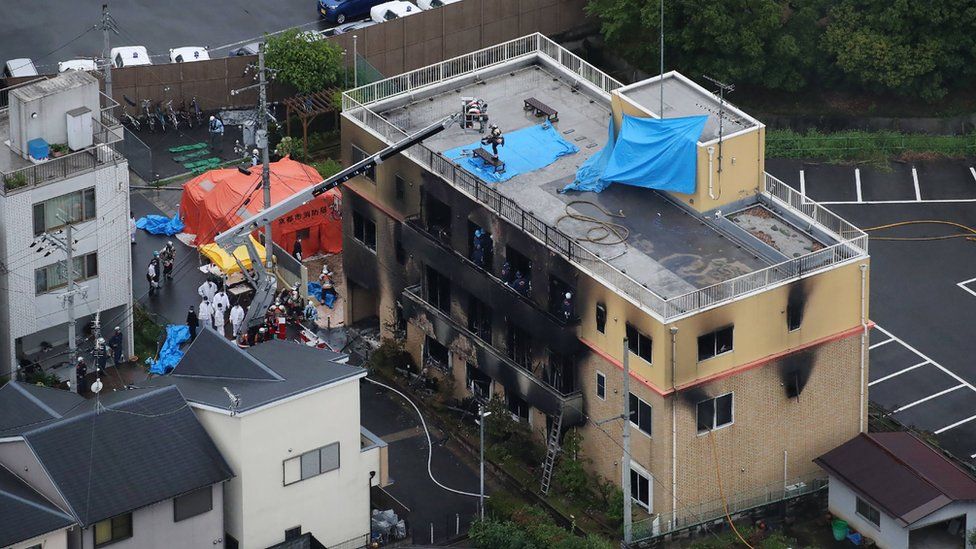 3 years after the 2019 arson attack on the Japanese anime studio Kyoto Animation Co., investigative sources reveal that prosecutors are in talks with the family of the attack's victims to begin trial between September to December of 2023.
Shinji Aoba, 44, was indicted in December 2020 for the arson, which led to 36 deaths.
Along with talking to grieving family members about a possible start date, prosecutors are asking them if they want to take part in the trial. According to Kyodo News, quite a few of them said yes.
Aoba, who has spoken openly about committing the arson, has received two mental evaluations. Kyodo News predicts that the main argument the defense can give is that their client is not mentally competent to be held criminally responsible.
Some of Kyoto Animation's most popular titles are A Silent Voice, K-On!, The Melancholy of Haruhi Suzumiya, Sound! Euphonium, and Violet Evergarden.
At the third-year anniversary of the fire, Kyoto Animation gave this emotional statement:
"These three years that we have spent missing those who are gone feel like both an instant and an eternity. When the sadness feels like it's about to overwhelm us, what gets us through, what guides us, is the memory of the days we spent with our friends, and the love we shared for animation."
Source: Kyodo News