Jujutsu Kaisen Cursed Clash Game's New Trailer Shows Off More Characters
The trailer highlights Maki Zen'in, Toge Inumaki, and Panda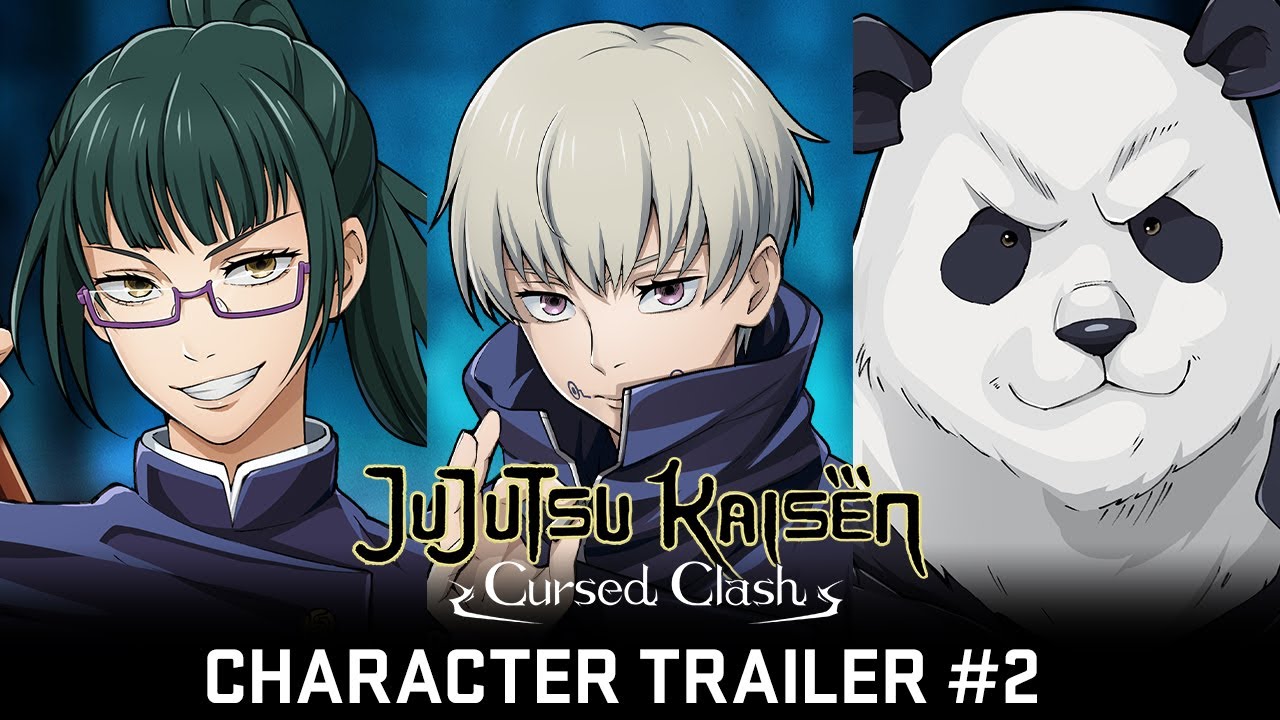 On Thursday, Bandai Namco Entertainment began streaming a new character trailer for Jujutsu Kaisen Cursed Clash, a 2 vs 2 fighting game based on the Jujutsu Kaisen manga written by Gege Akutami.
The trailer highlights Maki Zen'in, Toge Inumaki, and Panda.
Yuji Itadori, Megumi Fushiguro, Nobara Kugisaki, Satoru Gojo, Ryomen Sukuna, Maki Zen'in, Toge Inumaki, and Panda are some of the playable characters in the game.
Byking Inc. is developing the game, and it will launch on PC via Steam, Switch Xbon Series X|S, PlayStation 4, Xbox One, and PlayStation 5.
Bandai Namco describes the game as:
The arena brawls in Jujutsu Kaisen Cursed Clash let fans play through and relive the original story and action of Jujutsu Kaisen, where protagonist Yuji Itadori and a cast of unforgettable characters defend humanity against monsters known as Curses in modern-day Japan.
The game remains faithful to the original work, with visuals inspired by the series' distinct aesthetics, a selection of more than fifteen favorite fighters to choose from, and intense action and explosive animations.
In Jujutsu Kaisen Cursed Clash, players will be able to select their own 2v2 teams, each capable of executing a wide array of powerful tag-team attacks and combos.
Different character combinations will have unique synergies and power dynamics. By completing battles, players increase their fighter's power level, unlocking stronger attacks as they progress.
Gege Akutami started its serialization in Shueisha's Weekly Shonen Jump magazine in March 2018.
The author shared that he plans to end the manga by the end of this year.
In October 2020, Mappa adapted the manga into a TV anime that ran for 24 episodes.
The second season will run for two cours consecutively starting July 6 and cover the Hidden Inventory Arc in the first cour.
The first cour has already ended, and the second cour began on August 31 and covers the Shibuya Incident Arc.
Crunchyroll describes season two as:
This is the innocent spring that the two strongest lost forever. Itadori Yuji took Ryomen Sukuna into his own body in June 2018. Okkotsu Yuta freed Orimoto Rika from her curse in December 2017.
And now it's spring 2006. Gojo Satoru and Geto Suguru, two peerless jujutsu sorcerers from Jujutsu High, have been given two missions by Tengen, an immortal known as the cornerstone of the jujutsu community.
One mission is the escorting and erasure of the "Star Plasma Vessel", Amanai Riko, the girl chosen as the best match to merge with Tengen.
So the two of them set out on their escort mission in order to keep the jujutsu community going, but an assassin calling himself Fushiguro interferes in an attempt to assassinate the Star Plasma Vessel.