Hell's Paradise Releases Tear-Jerking Special Visual
The visual features Shion, Yamada Asaemon Tenza, and Nurugai.
On Saturday, Hell's Paradise released its first special visual, and it was a tear-jerking one!
The visual features Shion, Yamada Asaemon Tenza, and Nurugai.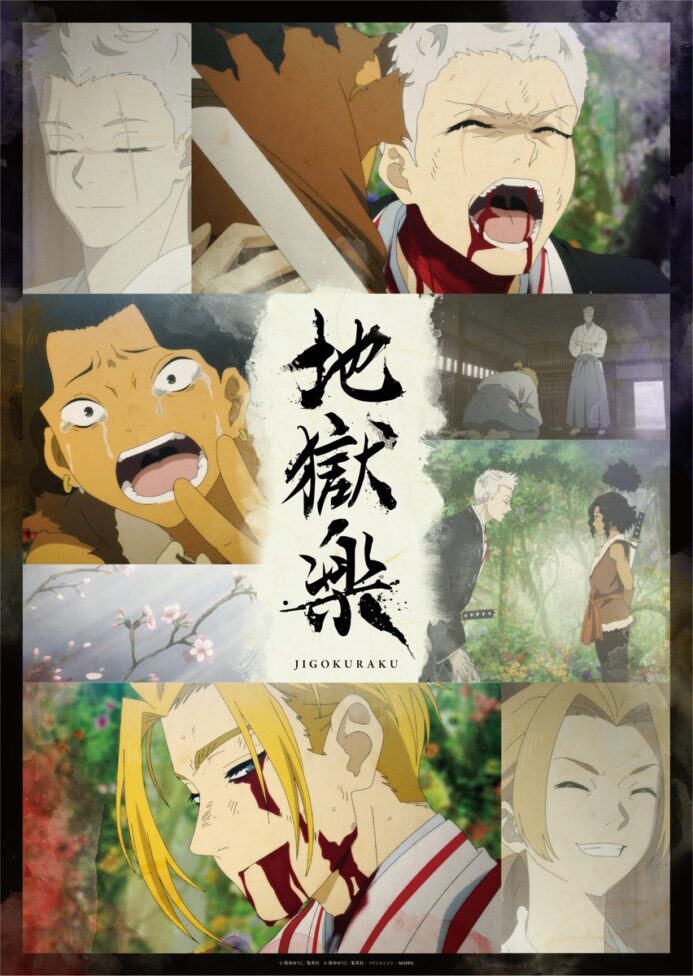 Recently, it was announced that episode 9 of the anime will be delayed.
The anime is based on Yuji Kaku's manga Hell's Paradise: Jigokuraku.
Kaku serialized the manga on Shueisha's Shonen Jump+ website and app from January 2018 until January 2021.
Viz Media released the manga digitally on the Shonen Jump service, along with manga prints.
Shueisha released the manga on their Manga Plus platform.
Crunchyroll is streaming the anime with English subtitles and describes the anime as:
The Edo period is nearing its end. Gabimaru, a shinobi formerly known as the strongest in Iwagakure who is now a death row convict, is told that he will be acquitted and set free if he can bring back the Elixir of Life from an island that is rumoured to be the Buddhist pure land Sukhavati.
In hopes of reuniting with his beloved wife, Gabimaru heads to the island along with the executioner Yamada Asaemon Sagiri.
Upon arriving there, they encounter other death row convicts in search of the Elixir of Life…as well as a host of unknown creatures, eerie manmade statues, and the hermits who rule the island.
Can Gabimaru find the Elixir of Life on this mysterious island and make it back home alive?
Source: Twitter