Hell's Paradise English Dub Debuts On April 15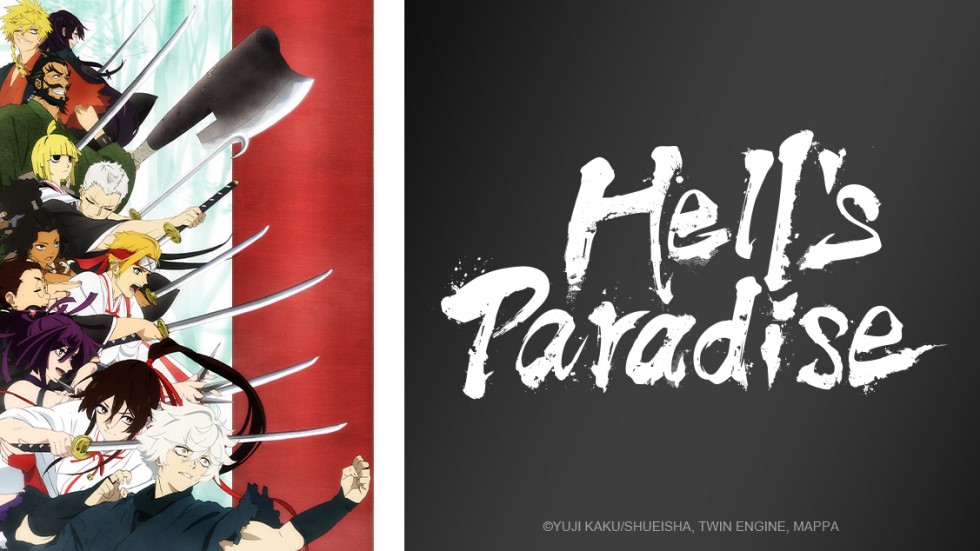 Streaming giant Crunchyroll revealed the cast and crew members for Hell's Paradise: Jigokuraku Anime along with the dub trailer on April 13, 2023.
The anime's dub release will hit the streaming platform on April 15!
The list of English voice actors, their past works and the crew members are as follows:
Cast
Gabimaru by Alejandro Saab (Mirai in Platinum End)
Sagiri by Marisa Duran (Hana in Aoashi)
Chobe by Nazeeh Tarsha (Soji in Revenger)
Toma by Matt Shipman (Rin in Bluelock)
Yuruziha by Jill Harris (Suletta in Mobile Suit Gundam: The Witch from Mercury)
Shion by Reagan Murdock (Aki in Chainsaw Man)
Tenza by Ben Balmaceda (Neku in The World Ends With You The Animation)
Nurugai by Cassie Ewulu (Akira in Kemono Jihen)
Senta by Jordan Dash Cruz (Leon in Trapped in a Dating Sim)
Crew
ADR Director: Mike McFarland
ADR Engineer: Victor Acosta
ADR Script Writer: Katelyn Barr
The series is available on Amazon Prime Video, Netflix, and Hikari TV in Japan. The anime is available to stream on Crunchyroll in the United States, Europe, Africa, Australia, and New Zealand. Except for Australia, New Zealand, and China, the series is available on Netflix in Asian-Pacific countries.
Crunchyroll describes the anime's synopsis as follows:
The Edo period is nearing its end. Gabimaru, a shinobi formerly known as the strongest in Iwagakure who is now a death row convict, is told that he will be acquitted and set free if he can bring back the Elixir of Life from an island that is rumored to be the Buddhist pure land Sukhavati. In hopes of reuniting with his beloved wife, Gabimaru heads to the island along with the executioner Yamada Asaemon Sagiri.
Upon arriving there, they encounter other death row convicts in search of the Elixir of Life… as well as a host of unknown creatures, eerie manmade statues, and the hermits who rule the island. Can Gabimaru find the Elixir of Life on this mysterious island and make it back home alive?
Source: Crunchyroll