Demon Slayer Stage Play Releases New Character Visuals
The play will be held in Mielparque Hall from November 11 to November 19.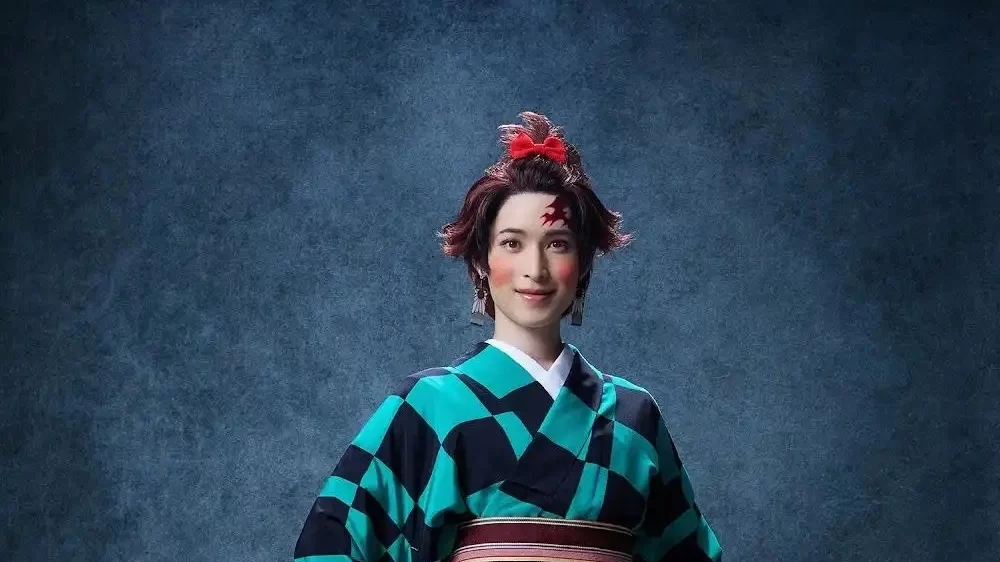 On October 16, Demon Slayer released a new character visual for the Demon Slayer: Entertainment District Arc stage play.
The new visual feature is the outfits that the main cast wears in Yoshiwara. It also included Nezuko in her demon form.
You can check out the outfits below: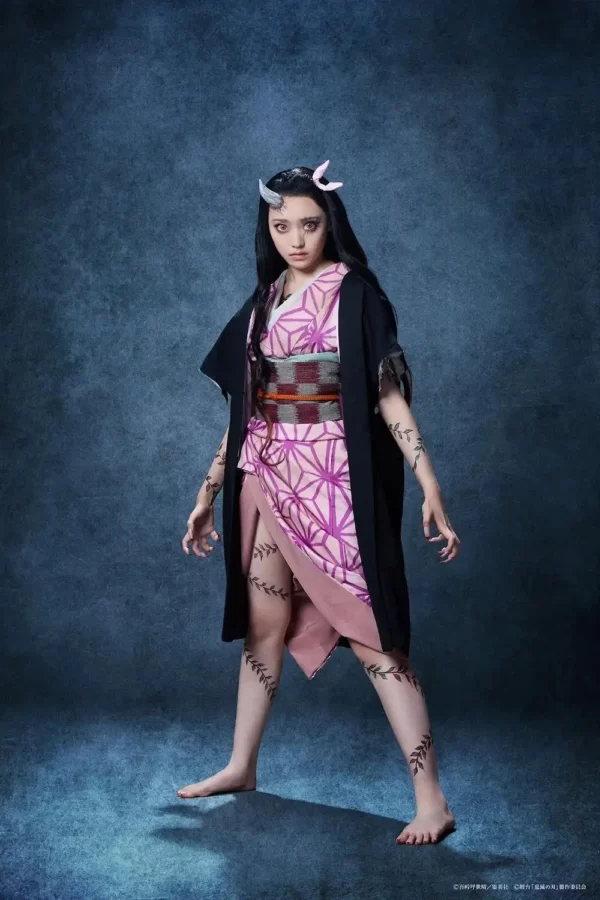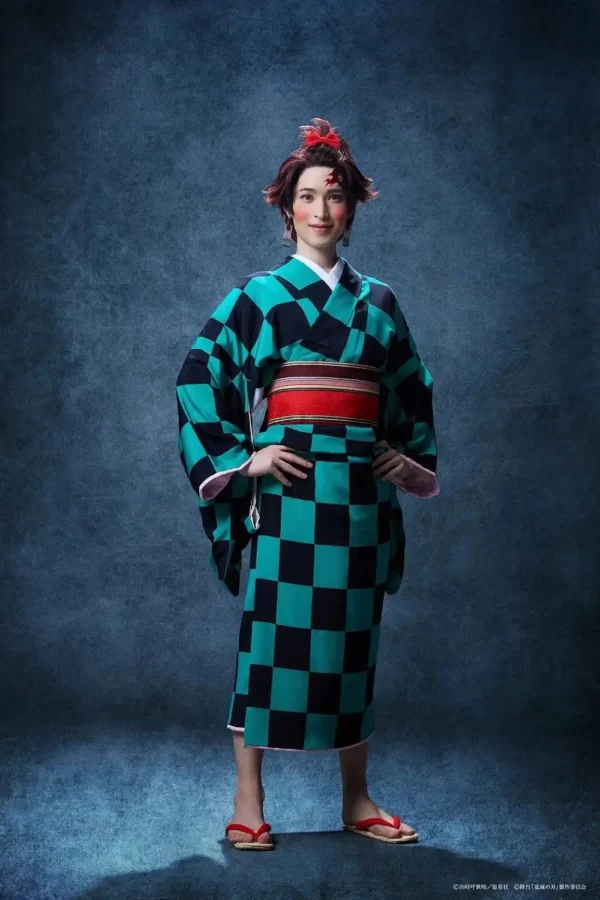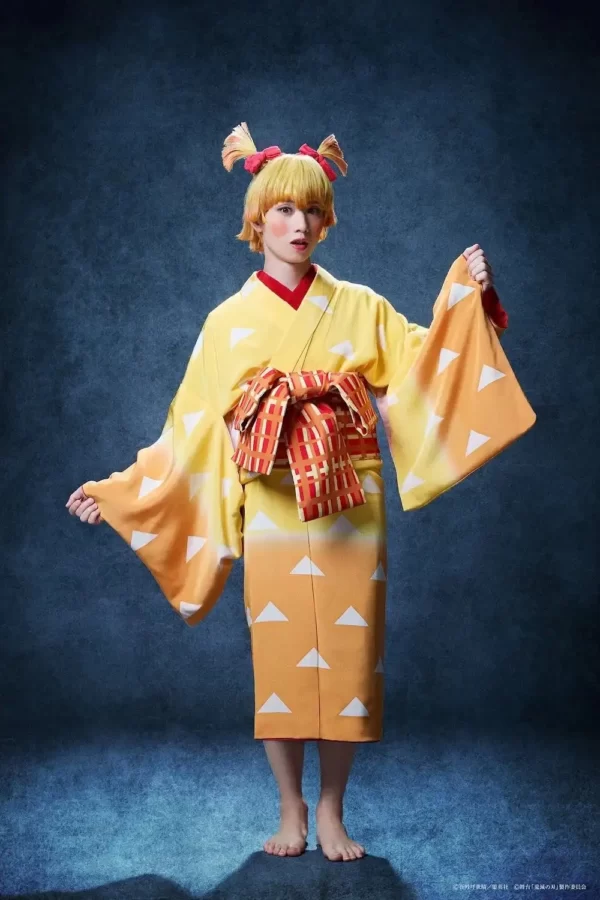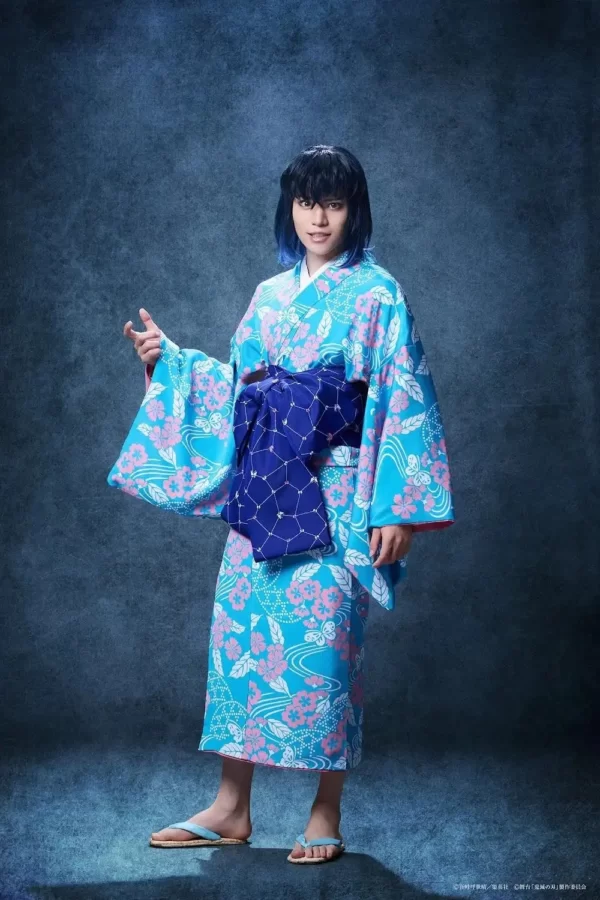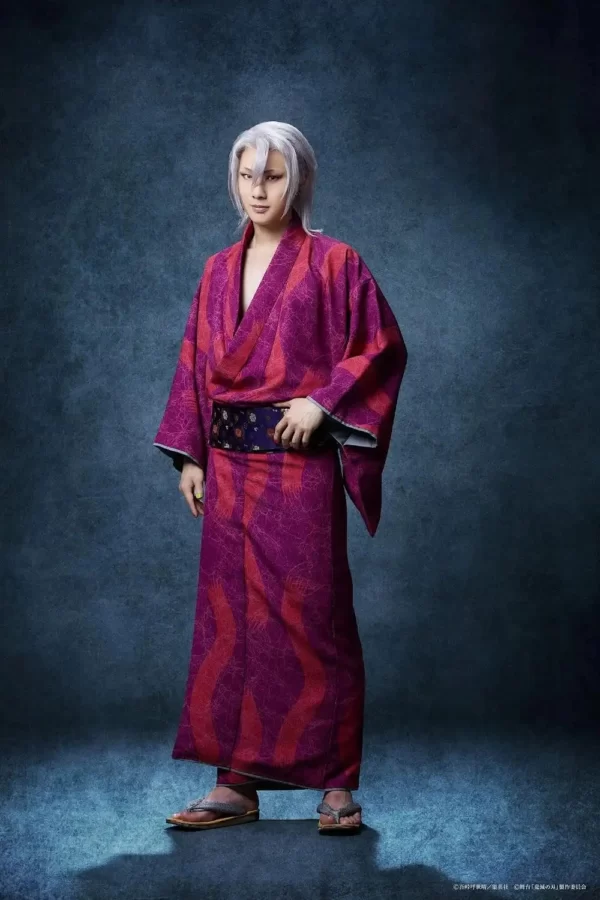 The play will be held in Mielparque Hall from November 11 to November 19.
Later in Tokyo's Dome City Halki, the play will run from December 1 to December 10.
The cast for the stage play includes:
Shogo Sakamoto as Tanjiro
Karen Takahashi as Nezuko
Keisuke Ueda as Zenitsu
Yugo Sato as Inosuke
Ryoshiro Tsuji as Tengen
Arisa Hirunagi as Hinatsuru
Sena Kuramochi as Makio
Mizuki Saiba as Suma
Manami Kajikawa as Koinatsu
Rina Satake as Daki
Yusuke Toyama as Gyutaro
Tomoki Hirose as Kagaya
Kosuke Miyamoto as Obanai
Yoshihide Sasaki as Muzan
About Demon Slayer:
Demon Slayer's first season aired in October 2019. This was followed by a movie titled Demon Slayer – Kimetsu no Yaiba – The Movie: Mugen Train in October 2020.
A seven-episode arc titled Demon Slayer: Kimetsu no Yaiba Mugen Train Arc, which adapts the Mugen Train movie, debuted in October 2021.
After that, a one-hour special of The Demon Slayer: Kimetsu no Yaiba Entertainment District Arc (Kimetsu no Yaiba: Ykaku-hen) television anime debuted in December 2021.
Demon Slayer: Swordsmith Village Arc aired in 2023.
Demon Slayer is being published in English by Viz Media and simultaneously by Shueisha on their Manga Plus platform.
Crunchyroll describes Demon Slayer as:
It is the Taisho Period in Japan. Tanjiro, a kindhearted boy who sells charcoal for a living, finds his family slaughtered by a demon.
To make matters worse, his younger sister, Nezuko, the sole survivor, has been transformed into a demon herself.
Though devastated by this grim reality, Tanjiro resolves to become a "demon slayer" so that he can turn his sister back into a human and kill the demon that massacred his family.
Source: Mantan Web