Demon Slayer Might Be Getting An Infinity Castle Movie Trilogy!
Demon Slayer: Swordsmith Village Arc aired in 2023.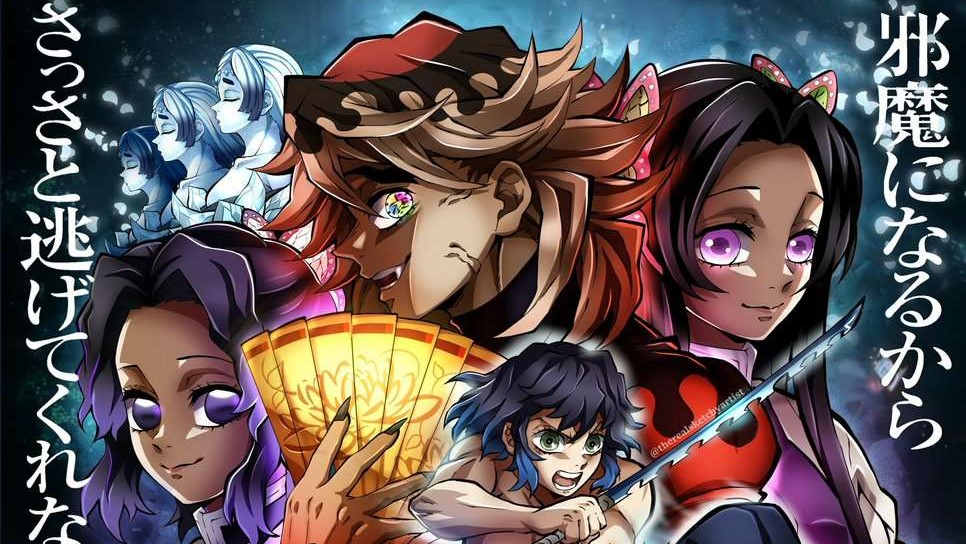 Recently, a new rumor has sprung up about the Demon Slayer (Kimetsu no Yaiba) anime.
A Weibo leaker stated that the Infinity Castle Arc will be adapted into a trilogy of movies.
BREAKING NEWS: Demon Slayer's "Infinity Fortress Arc" will reportedly be adapted into trilogy movie‼️ pic.twitter.com/XkxsuM3Tzu

— Demon Slayer (@KimetsuDaily) August 21, 2023
ANIME MOVIE "Demon Slayer : Kimetsu no Yaiba – Mugen-jō Hen (The Infinity Castle Arc) 鬼滅の刃 – 無限城編" Announcement Soonhttps://t.co/OFhuHgGLI9 😊 https://t.co/bovciQFoRr pic.twitter.com/rtRoyaMGBB

— t.me/oecuf: Anime News Account⭐ (@oecuf0) August 20, 2023
Although the original tweet highlighting the topic has been view limited, it has stirred up a conversation.
Many fans think that this is a good idea, as Ufotable has worked on many successful trilogies like the Fate series.
About Demon Slayer:
Demon Slayer's first season aired in October 2019. This was followed by a movie, titled Demon Slayer – Kimetsu no Yaiba – The Movie: Mugen Train in October 2020.
A seven-episode arc titled Demon Slayer: Kimetsu no Yaiba Mugen Train Arc, which adapts the Mugen Train movie, debuted in October 2021.
After that, a one-hour special of The Demon Slayer: Kimetsu no Yaiba Entertainment District Arc (Kimetsu no Yaiba: Ykaku-hen) television anime debuted in December 2021.
Demon Slayer: Swordsmith Village Arc aired in 2023.
Demon Slayer is being published in English by Viz Media and simultaneously by Shueisha on their Manga Plus platform.
Crunchyroll describes Demon Slayer as:
It is the Taisho Period in Japan. Tanjiro, a kindhearted boy who sells charcoal for a living, finds his family slaughtered by a demon.
To make matters worse, his younger sister Nezuko, the sole survivor, has been transformed into a demon herself.
Though devastated by this grim reality, Tanjiro resolves to become a "demon slayer" so that he can turn his sister back into a human, and kill the demon that massacred his family.
Source: Weibo