Conrad And Asta Face Off In Black Clover Movie New Visual
Illustration drawn by the movie's character designer Itsuko Takeda.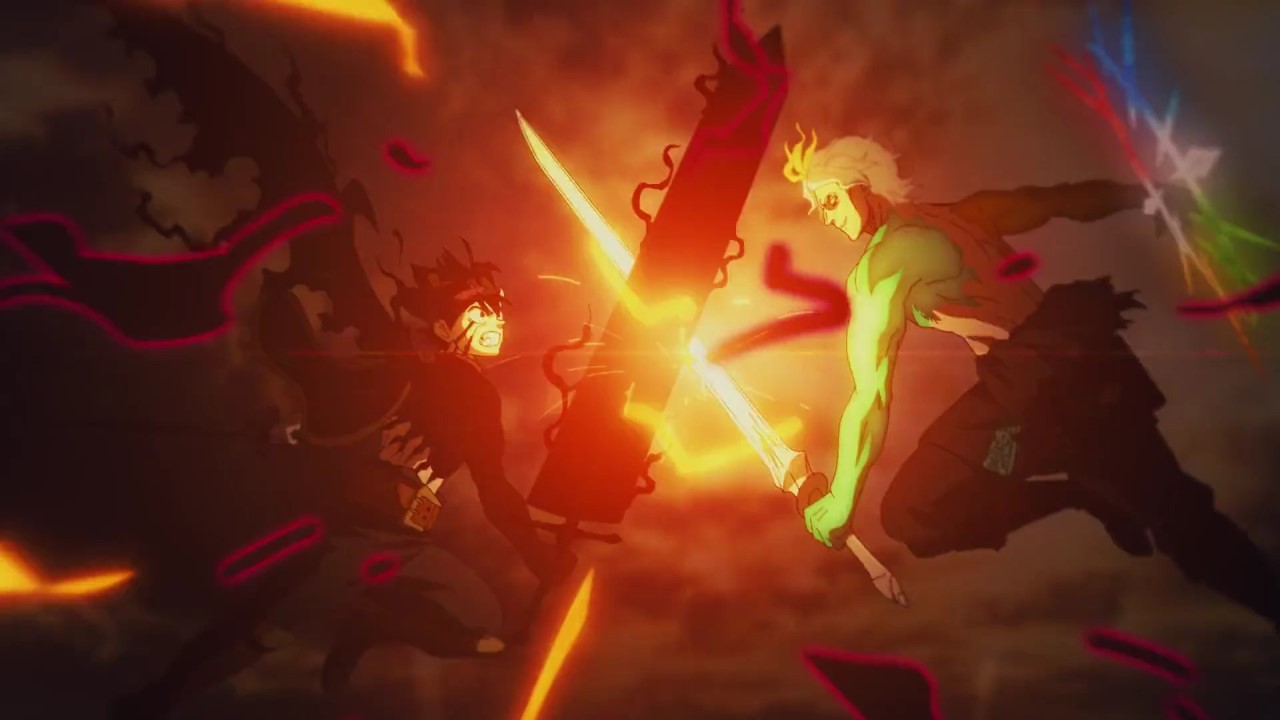 The official website of Black Clover: Sword of the Wizard King film unveiled the 2nd key visual on June 7, 2023, featuring Asta and Conrad, drawn by the movie's character designer Itsuko Takeda.
The website states that the movie will include the much awaited confrontation between the powerful Asta, a boy who aspires to become the Wizard King, vs the revived former Wizard King Conrad.
Feast your eyes on this!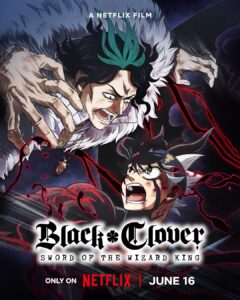 Earlier this month (June 2023), the official also dropped a character trailer featuring Yuno. Do check that out as well!
The duration of the movie is confirmed by Netflix to be 113 minutes or 1 hr 53 mins.
Black Clover: Sword Of The Wizard King was previously delayed due to Covid-19 by three months. 
The movie is scheduled for release on 16 June 2023 on Netflix.
Studio Pierrot is animating the film. The studio has worked on other popular titles like Naruto and Bleach.
Tabata launched the Black Clover manga in Weekly Shonen Jump in February 2015. Viz Media publishes the manga digitally and in print, along with Shueisha's MANGA Plus publishing the manga digitally.
The manga's anime adaptation premiered in Japan in October 2017 and aired its 170th episode in March 2021.
Crunchyroll streamed the anime in Japanese with English subtitles, and Funimation streamed the series in English dub.
Crunchyroll defines the first season of Black Clover as:
In a world where magic is everything, Asta and Yuno are both found abandoned at a church on the same day. While Yuno is gifted with exceptional magical powers, Asta is the only one in this world without any.
At age fifteen, both receive grimoires, magic books that amplify their holder's magic. Asta's is a rare Grimoire of Anti-Magic that negates and repels his opponent's spells.
Being opposite but good rivals, Yuno and Asta are ready for the hardest of challenges to achieve their common dream: to be the Wizard King. Giving up is never an option!
Netflix provided a short synopsis of Black Clover: Sword of the Wizard King as follows:
As a lionheart boy who can't wield magic strives for the title of Wizard King, 4 banished Wizard Kings of yore return to crush the Clover Kingdom. 
Source: Black Clover movie Official Site