Chainsaw Man Ranks #1 In October 2023's U.S Circana BookScan List
November is treating Chainsaw Man rather well as it topped the New York Times' Graphic Novel & Manga list as well!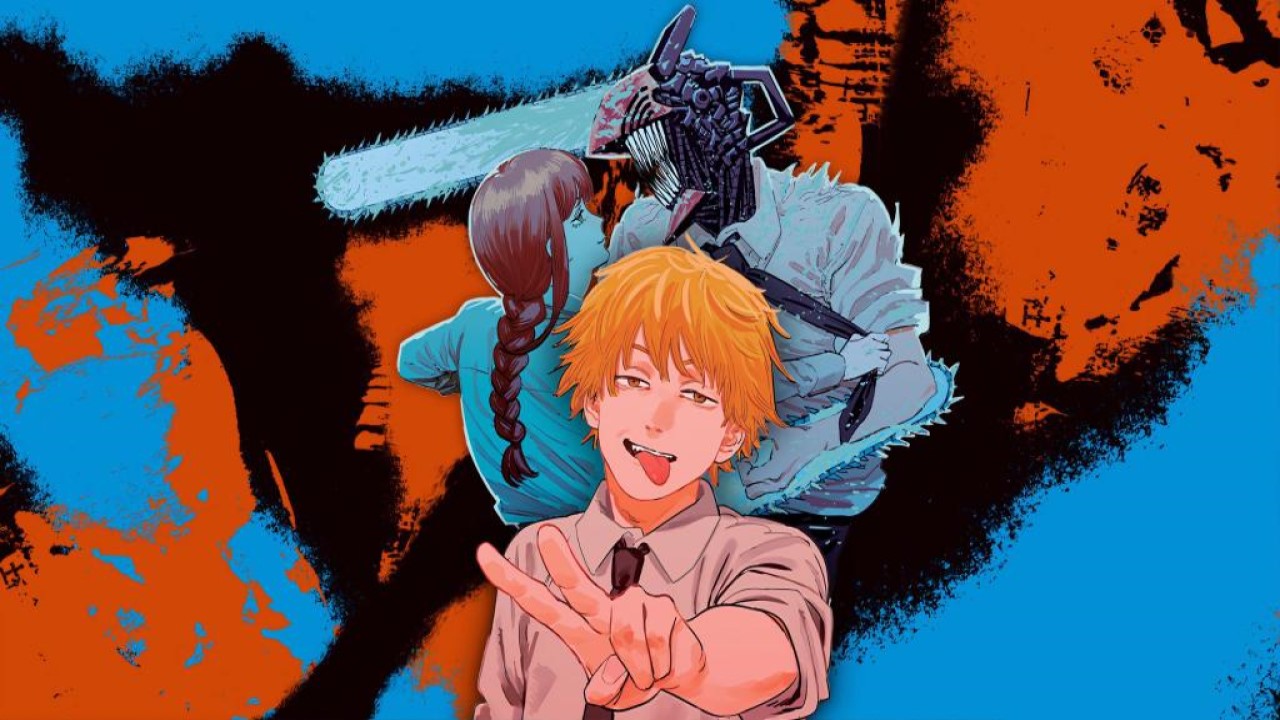 ICv2, on Nov 6, 2023, revealed the United States' Top 20 Adult Graphic Novels for the month of October 2023 and it looks like Chainsaw Man has quite the demand in the US, as Volume 12 of the manga cruises to the top position!
Based on Circana (formerly NPD) BookScan data for October (10/1/23 – 10/28/23) provided to ICv2, Spy X Family, Kaiju No. 8, Berserk, Jujutsu Kaisen, Demon Slayer, amongst others, are also included in the list.
Without further ado, here's the Top 20 Adult comic books published by Circana BookScan in the US for October 2023:
Rank
Title
Author
Publisher
1
CHAINSAW MAN VOL. 12
TATSUKI FUJIMOTO
VIZ MEDIA
2
THE MYSTERIES HC
BILL WATTERSON
ANDREWS MCMEEL
3
SPY X FAMILY VOL. 10
TATSUYA ENDO
VIZ MEDIA
4
LORE OLYMPUS: VOLUME FIVE HC
RACHEL SMYTHE
INKLORE
5
KAIJU NO. 8 VOL. 8
NAOYA MATSUMOTO
VIZ MEDIA
6
DISNEY MANGA: TIM BURTON'S THE NIGHTMARE BEFORE CHRISTMAS – THE BATTLE FOR PUMPKIN KING
DAN CONNER
TOKYOPOP
7
TEENAGE MUTANT NINJA TURTLES: THE LAST RONIN HC
KEVIN EASTMAN
IDW PUBLISHING
8
SPY X FAMILY: THE OFFICIAL GUIDE–EYES ONLY
TATSUYA ENDO
VIZ MEDIA
9
BERSERK DELUXE VOL. 1 HC
KENTARO MIURA
DARK HORSE COMICS
10
JUJUTSU KAISEN VOL. 1
GEGE AKUTAMI
VIZ MEDIA
11
LORE OLYMPUS VOL 5 HC (EXCLUSIVE)
RACHEL SMYTHE
INKLORE
12
DEMON SLAYER: KIMETSU NO YAIBA–CORPS RECORDS
KOYOHARU GOTOUGE
VIZ MEDIA
13
LORE OLYMPUS: VOLUME FIVE
RACHEL SMYTHE
INKLORE
14
JUJUTSU KAISEN VOL. 0
GEGE AKUTAMI
VIZ MEDIA
15
JUJUTSU KAISEN, VOL. 20
GEGE AKUTAMI
VIZ MEDIA
16
MY HERO ACADEMIA VOL. 35
KOHEI HORIKOSHI
VIZ MEDIA
17
KOMI CAN'T COMMUNICATE VOL. 27
TOMOHITO ODA
VIZ MEDIA
18
MONICA HC
DANIEL CLOWES
WW NORTON
19
SPY X FAMILY VOL. 1
TATSUYA ENDO
VIZ MEDIA
20
CHAINSAW MAN VOL. 1
TATSUKI FUJIMOTO
VIZ MEDIA
November is treating Chainsaw Man rather well as it topped the New York Times' Graphic Novel & Manga list as well!
In the previous month, i.e., September 2023, My Hero Academia by Kōhei Horikoshi has ranked at #1 on Circana BookScan's.
Following the merger of NPD Group and Information Resources, Inc. (IRI) in 2022, NPD BookScan changed its name to Circana Books in March.
Weekly point-of-sale data on print books is gathered by the company from more than 16,000 outlets, including chains, independent bookshops, mass merchandisers, e-tailers, and more.
Source: ICv2 site