Ablaze Publishing Licenses Osamu Tezuka's Four Titles
Four manga titles by legendary mangaka Osamu Tezuka will receive English translations.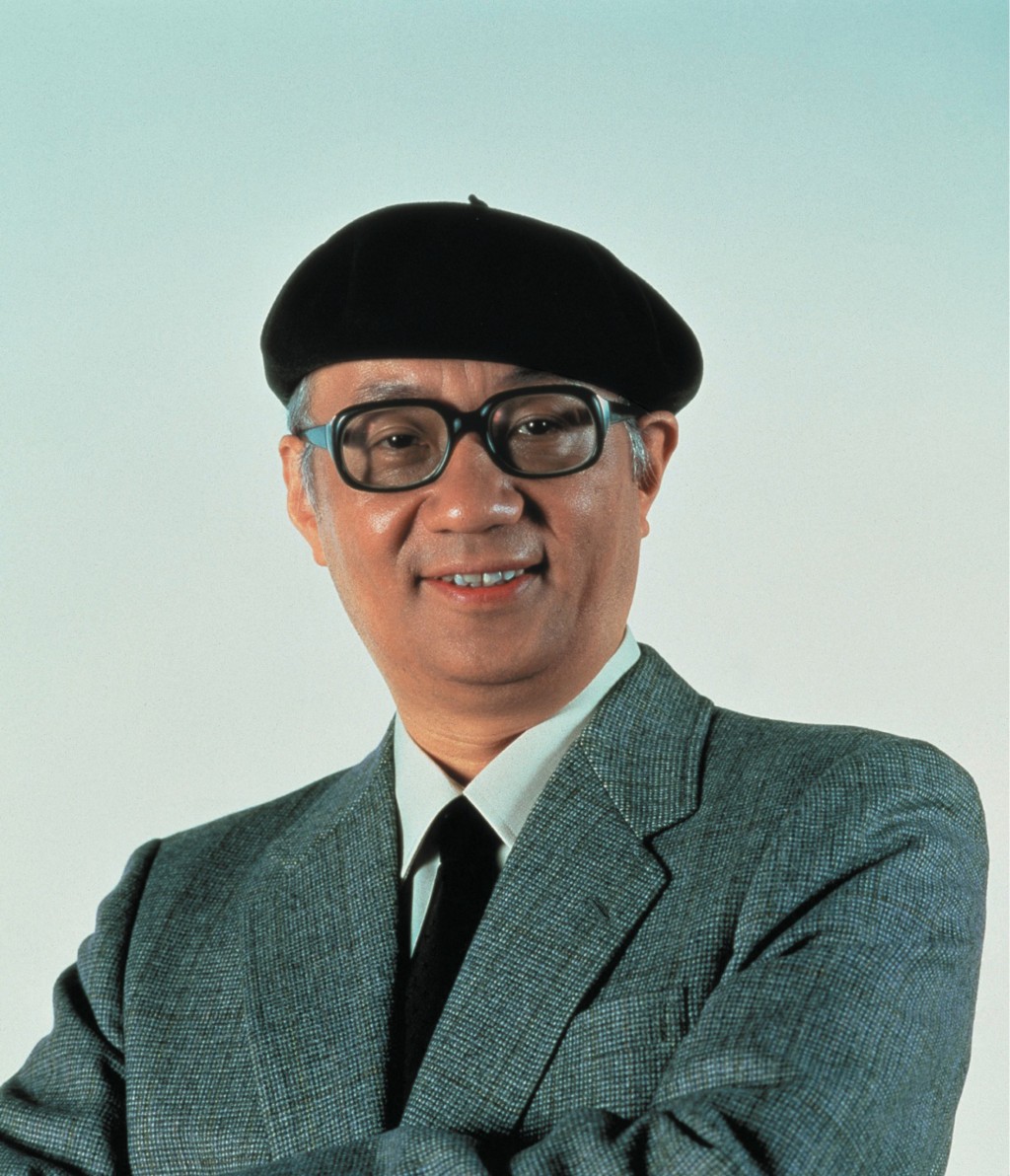 On Feb 13, 2023, The Ablaze Publishing announced that they have licensed four manga titles by legendary mangaka Osamu Tezuka from Tezuka Production in cooperation with DI Books.
Ablaze bought the licenses to release the mangas in English and this will be the first time these titles will be released in English.
One of the four manga titles One Hundred Tales will be released in Aug 2023 while the rest will be released in late 2023 and 2024.
The licensed titles include:
One Hundred Tales – August 2023
An adaptation of the Faust legend as a samurai period piece. Ichirui Hanri is an ordinary accountant servicing his lord.
Though innocent, he is sentenced to death by hara-kiri after being entangled in a power struggle. A witch named Sudama appears and offers Hanri three wishes in exchange for his soul. Hanri accepts. Is it worth it?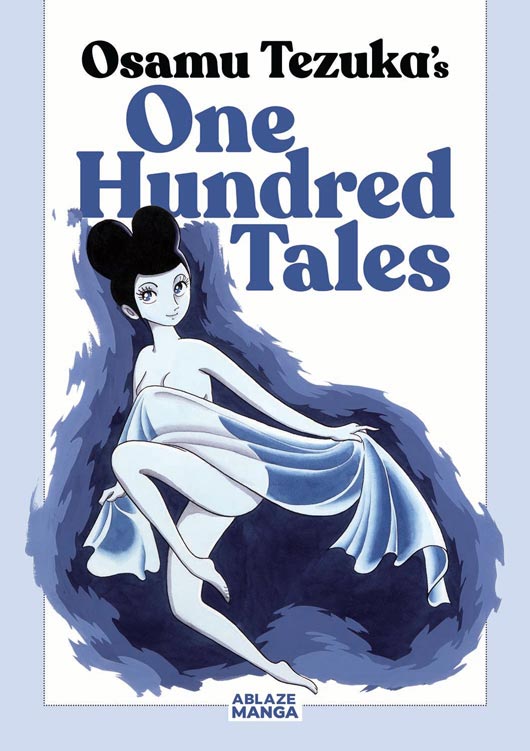 Shakespeare Manga Theater – Q4 2023
Over the course of his career, Tezuka adapted many of Shakespeare's works: Hamlet, Othello, The Taming of the Shrew, Macbeth, Romeo and Juliet (featuring Astro Boy!), and The Merchant of Venice.
This book collects them into one volume and is sure to be popular not just with Tezuka fans, but also schools interested in presenting Shakespeare in a format that is easier for readers to engage with.
Tomorrow The Birds – Q2 2024
A science fiction manga depicting a future society in which evolved birds surpass humanity, Tomorrow the Birds is a parable about how we treat those who aren't like us, and the eventual price that must be paid for arrogance. An unforgettable tapestry of seven-page chapters and longer stories.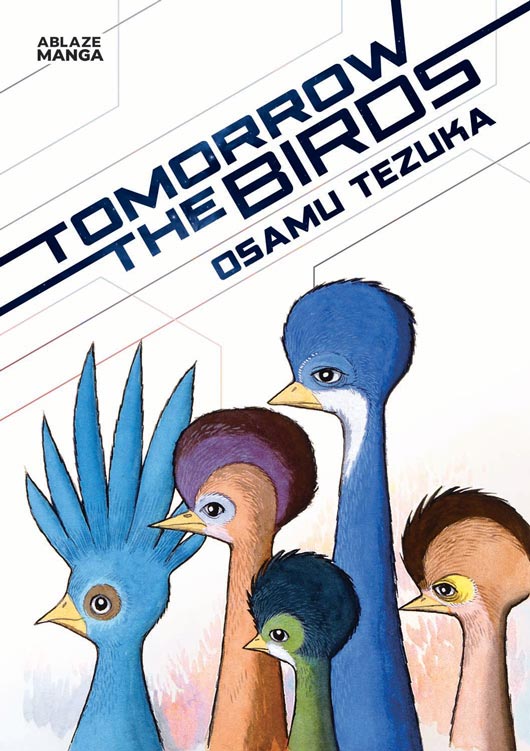 Neo Faust – Q4 2024
This adaptation of Goethe's Faust is Tezuka's third rendering of this classic and one of the serializations he was working on at the time of his death.
Despite being terminally ill, Tezuka continued to develop his already legendary storytelling and illustrations and left behind this enthralling take on a timeless theme.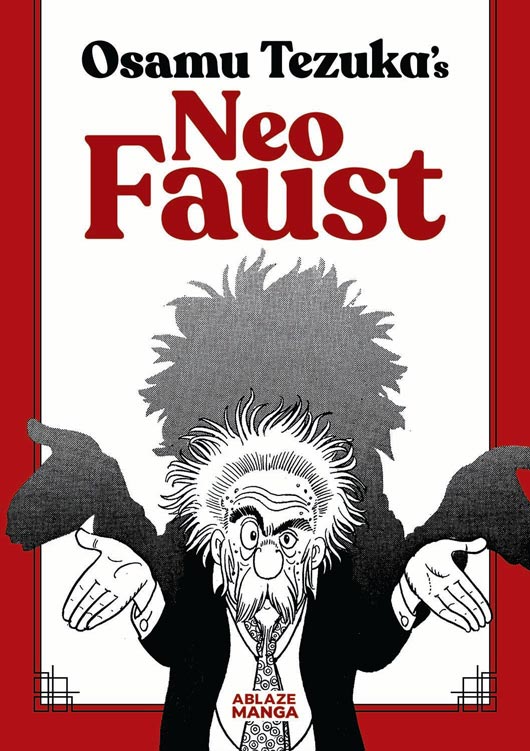 ABLAZE
Ablaze is a publishing company that releases a variety of titles, in various formats, and genres. They target readers of all age groups.
They also publish original material, crowdfunded titles, reprints, and artbooks, including international titles from Europe, manga, manhwa, webtoons, and more. 
The mantra of ABLAZE is quality first, with the goals of giving creators a platform, bringing new voices into the conversation, serving as diverse an audience as possible, and growing the company's publishing schedule sustainably over time.
DI Books
DI Books LLC was co-founded in 2020 by Dallas Middaugh and Iyasu Adair Nagata to assist with the publishing of manga in English. Located in the Bay Area and New York City.
Source: Press Release