My Hero Academia Chapter 394 Spoilers: Toga's True Story Revealed!
The chapter is 15 pages long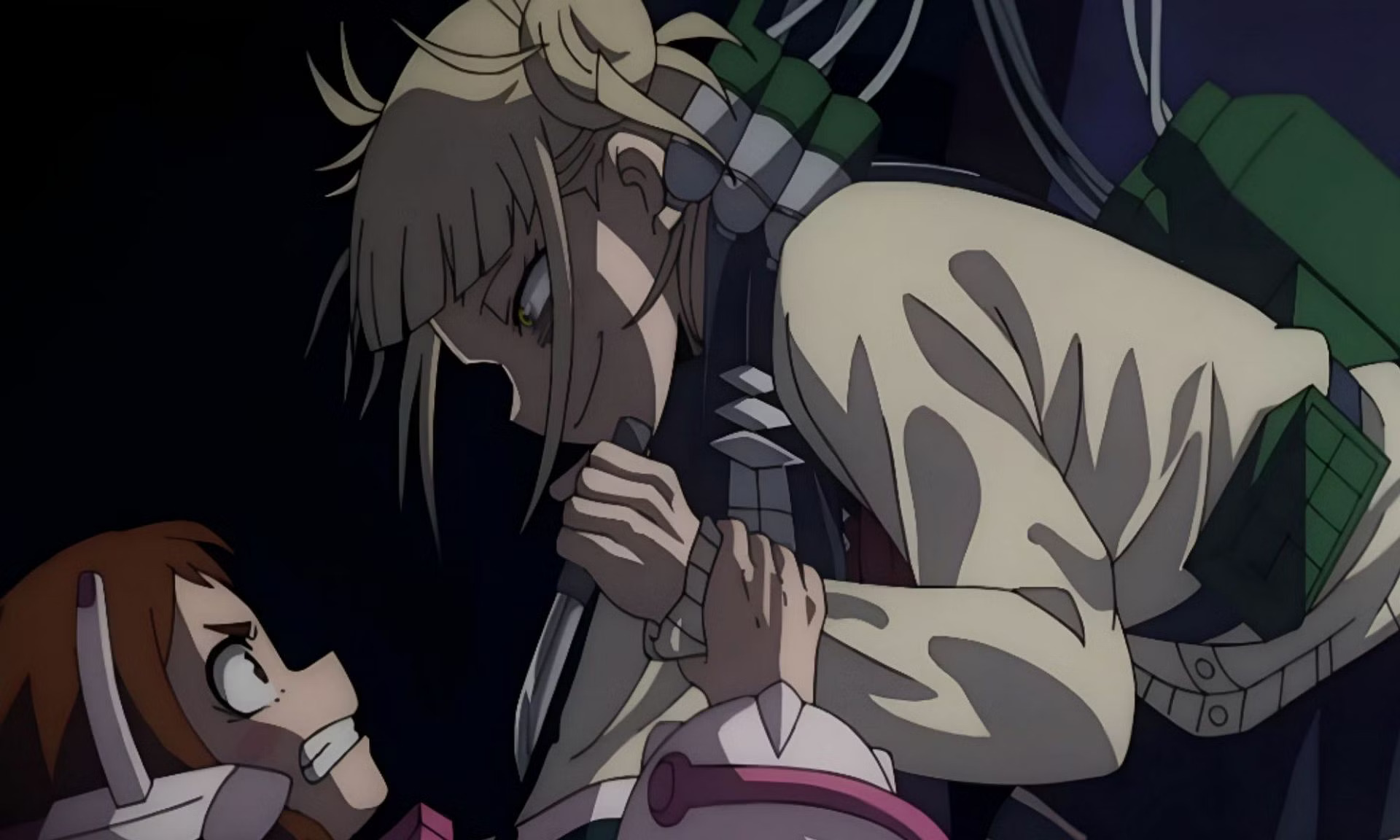 The spoilers for the My Hero Academia chapter 394 are here, and it reveals the true depths of Toga's life as her battle with Ochaco ends!
My Hero Academia Chapter 394 Spoilers:
According to the spoilers, My Hero Academia chapter 394 is titled "Ochaco Uraraka vs Himiko Toga".
The chapter is 15 pages long and contains a double spread celebrating the 9th anniversary of the series.
Chapter 394 of the manga starts with Ochaco realizing that her quirk is acting weirdly.
Zero Gravity is working on 0bjects making any contact! Furthermore, the new clones that Toga tries to create spawn inside a floating bubble!
Toga has caught up to the fact that Ochaco is having a quirk awakening.
Kamui and Tiger witness this and remark on Ochaco's amazing growth. However, she realizes that she's growing cold.
The two are connected by a wire, and Ochaco shares the story of her parents and her changing motivations and goals about becoming a hero.
She acknowledges having feelings for Midoriya and states that all of this defines who she is.
Toga chimes in too, stating that she knew someone who looked like Midoriya.
Toga is aware of her propensity for falling in love—whether it is with things, places, creatures, or people—quickly.
The League of Villains took her in despite the fact that the rest of the world labeled her a monster for it.
Toga becomes aware that she has suffered from great trauma for a very long time as the Twice clones begin to fall apart.
She also understands that the clones will vanish after the transformation is finished, and Bubaigawara will be lost forever.
Jiro then sees Ochaco hugging Toga despite her wound getting worse.
Ochaco can respect Toga's strength and beauty even though she is aware that the league cannot be replaced.
Toga starts crying and asks Ochaco if she's cute.
Ochaco replies "The cutest in the whole world", and the clones disappear completely.
The chapter ends here.