Black Clover Chapter 357 Spoilers Reveal Jack The Ripper's Cruel Fate
Lucius easily blocks Yonu's attack and claims to be stronger after consuming Lucifero.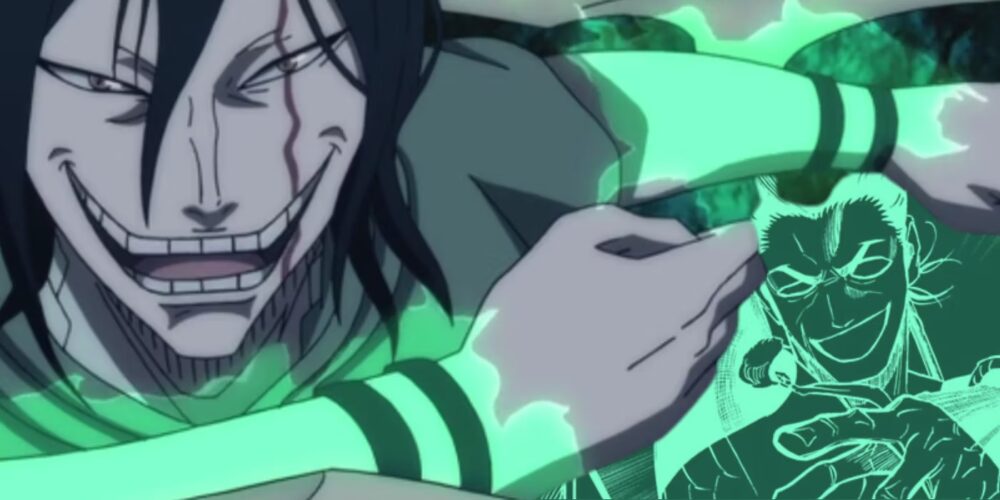 Black Clover chapter 357 will be released on 14 April, but its spoiler has arrived. The spoilers reveal Jack's fate and Mereoleona finds herself in a tight spot.
Note: As these are spoilers, please take them with a grain of salt.
Black Clover Chapter 356 Recap:
In the last chapter, Yuno fights against Lucius while the remaining Magic Knights fight against Lucious's minions. The knights face difficulty against the minions due to their invincible abilities.
Sol attacks the legless angels with her Golems and Yuno with his new ability increases his fellow magic knights' abilities. Yuno's new ability allows him to control magic and time.
Yuno attacks Lucius with a new spell, Star X Wind Spirit Magic: Neverland and becomes a wizard king-level knight. Lucius tries to trap him in a time spell but he is unaffected by it due to his new ability.
Lucius then admits Yuno as his natural enemy and rival. The chapter ends with attacking Lucius with the Spirit of Zephyr.
Black Clover Chapter 357 Spoilers:
The chapter opens with the fight between Lucius and Yuno. Lucius stops Yuno's attack. He then claims that he is much stronger than before after consuming Lucifero and such an attack cannot harm him.
Chapter and shift the focus to Jack who is injured by Morgen's initial attack. Jack is wondering about his death at that time Jack has a flashback of him and Yami fighting.
During this fight we see Jack realizing that if Yami would have been serious he could have taken his left eye. He asks Yami about what he did during the battle.
As Jack's flash comes to end, we see Morgen appear and inform Yami that he has a mission and scold Yami for fighting against fellow knights. Yami claims he did not start the fight. At that time Jack remarks that this is fascinating and will cut both of them down one day.
Back in present, Yami is caring for Jack, who is embarrassed and Morgen remarks, "With my light…I will send you to heaven."
Hearing this Jack's life flashes before his eyes and he unleashes his strong attack yet. This attack causes a massive crack in the ground and everyone including Morgen is surprised by his attack.
Following this, Jack asks Yami about his last attack to which Yami replied, " It was quite a big deal." Jack passes out with regret for not being able to cut Yami directly. and his grimoire starts to disintegrate.
Morgen expresses his sadness but also rejoices at the fact that more and more people will die and then get reborn and have a happy life.
The chapter then switches to Mereoleona, who is fighting Morris. She throws a punch at Morris but he decays Mereoleon's arm and the chapter ends.
You can read the manga when it officially arrives on Viz Media's official website. Stay tuned in to not miss the next instalment of the manga.