VJump Magazine Cover Shows Off Boruto's Timeskip Design
The Boruto manga will resume on August 20.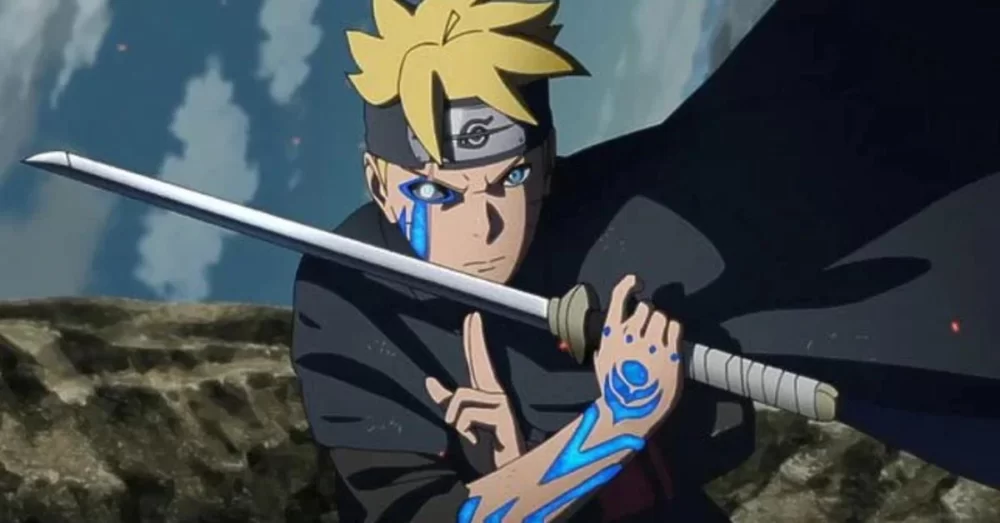 Recent leaks show VJump Magazine's October issue cover will feature Boruto's post-time skip design.
Boruto manga will resume on August 20, after four-month hiatus.
The cover shows off the new design along with a comment, "In a world where everything has changed."
In the new design, we see Boruto donning Black Cloak similar to his sensei Sasuke, a button-up top, loose black slacks, and his usual bolt necklace.
Completing his design are a pair of leather belts and his sword.
According to the cover, the anime will air in September for four consecutive weeks.
The new Design has been well received by the fans. Some are even comparing it to Luffy's Gear5 design.
do not believe anyone who is still calling Boruto ugly in 2023.

Huge Ikemoto W. #BORUTO pic.twitter.com/dYg8biiomm

— Rinnegod 神 (@Rinnegod) August 10, 2023
Just saying

this is the best timeskip design and no one will come Close #Boruto pic.twitter.com/n2qMAU5sCt

— K1K3 🐈 (@k1k3art) August 10, 2023
About Boruto: Naruto Next Generation
The Boruto manga was previously written by Ukyo Kodachi and illustrated by Mikeo Ikemoto, with Masashi Kishimoto serving as an editorial supervisor.
Kishimoto later took over the writing duties from Kodachi in November 2020.
The manga began serialization in Shueisha's Weekly Shonen Jump in May 2016 and was transferred to Shueisha's monthly magazine, V Jump, in July 2019.
Boruto is a spin-off and a sequel to Kishimoto's Naruto, which follows the exploits of Naruto Uzumaki's son, Boruto Uzumaki, and his ninja team.
An anime television series adaptation started airing on TV Tokyo in April 2017.
Unlike the manga, which began as a retelling of the Boruto film, the anime begins as a prequel set before Boruto and his friends become ninjas in a later story arc. A series of light novels have also been written.
Source: Twitter