Shueisha's New Make Creation App "World Maker" Announced
Shonen Jump + has created the new app World Maker.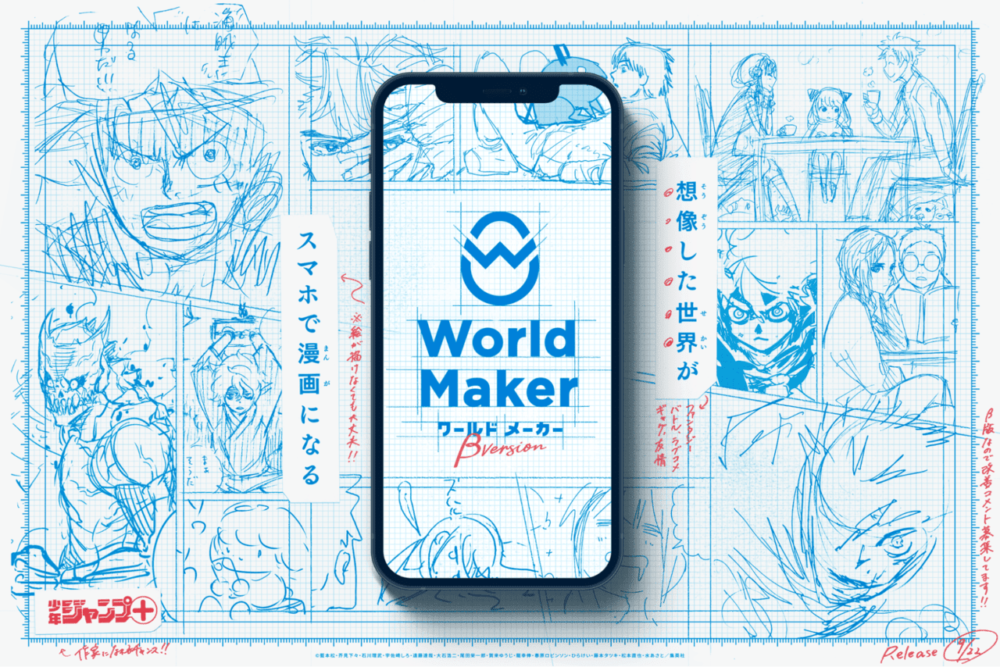 On July 12, 2023, the official YouTube channel of Sheuisha's Shonen Jump released a new trailer for the new manga creation app.
The new app is titled World Maker and was created by the Shonen Jump + platform.
Using World Maker, one can create manga, animation, movies, and commercials just through their smartphone.
Users also do not require any drawing skills, as there are tons of premade assets to use to create manga.
In August 2021, the beta version of the app was launched, and a competition was launched.
Similarly, with the complete release of the app, the company has announced a manga creation contest.
The winning manga will be drawn by Mr. Taishi Tsutsui, published in Jump+, and receive 500,000 yen.
Entrants can apply from August 1 to October 1, 2023, and anyone of any nationality can apply.
Source: Official Twitter