One Punch Man: World Online Multiplayer Game Trailer Shows Bosses, Multiplayer Gameplay
It also shows Atomic Samurai and Zombieman.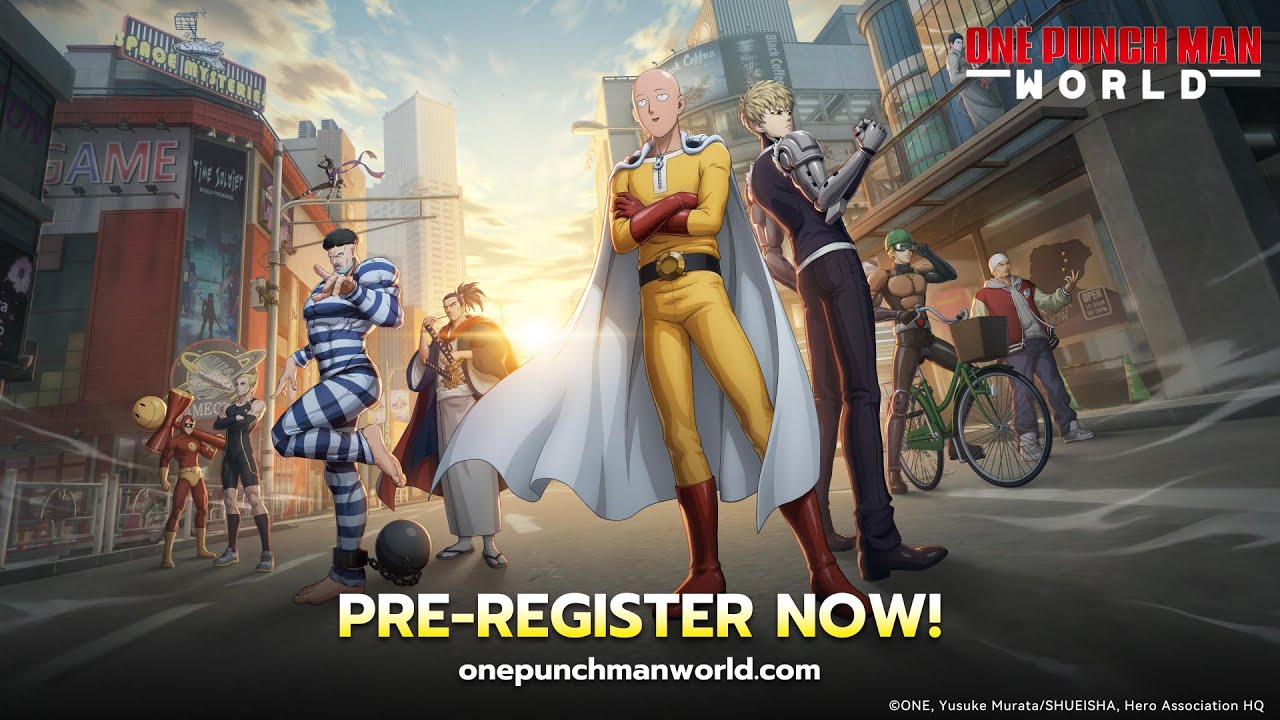 On Thursday, Crunchyroll Games released a new trailer for One Punch Man: World, a new online multiplayer game based on ONE and Yusuke Murata's One Punch Man manga.
The video shows Crablante, Subterranean King, Vaccine Man, Mosquito Girl, Beast King, and Carnage Kabuto as bosses in the game.
It also shows Atomic Samurai and Zombieman. The video also previews and multiplayer, as well as "Moments of Everyday Life."
The game's features include the following:
Unlock and level up fan-favorite heroes from the One-Punch Man anime series.
Enter the Hero Association hub to meet friends, take on missions, and team up for raids against destructive foes with other players.
Dive into intricate combat and execute perfectly timed dodges, skill combos, and spectacular ultimates, including all-new abilities for beloved characters.
Fight your way through iconic moments from the One-Punch Man's first season, punch for punch.
Discover expanded moments from the anime or experience scenarios from an all-new point of view.
Explore Z-City and participate in side activities and mini-games, while climbing your way to the top of the in-game rankings.
Crunchyroll describes the game as:
Heroes are needed in One Punch Man: World! A sinister wave of monster attacks has left Earth's cities and the Hero Association under duress.
However, after three years of special training, Saitama has become so powerful that he can defeat opponents with a single punch.
The thing is, Saitama just does the hero thing for fun, but when every enemy goes down in one punch, overwhelming power can be kind of… boring.
Now, in front of the laid-back strongest hero, a new enemy appears. Will he be able to show his full power today?
Source: ANN