One Piece Live-Action Main Theme Song Revealed
The series' soundtrack will release on the same day as the show's debut on Netflix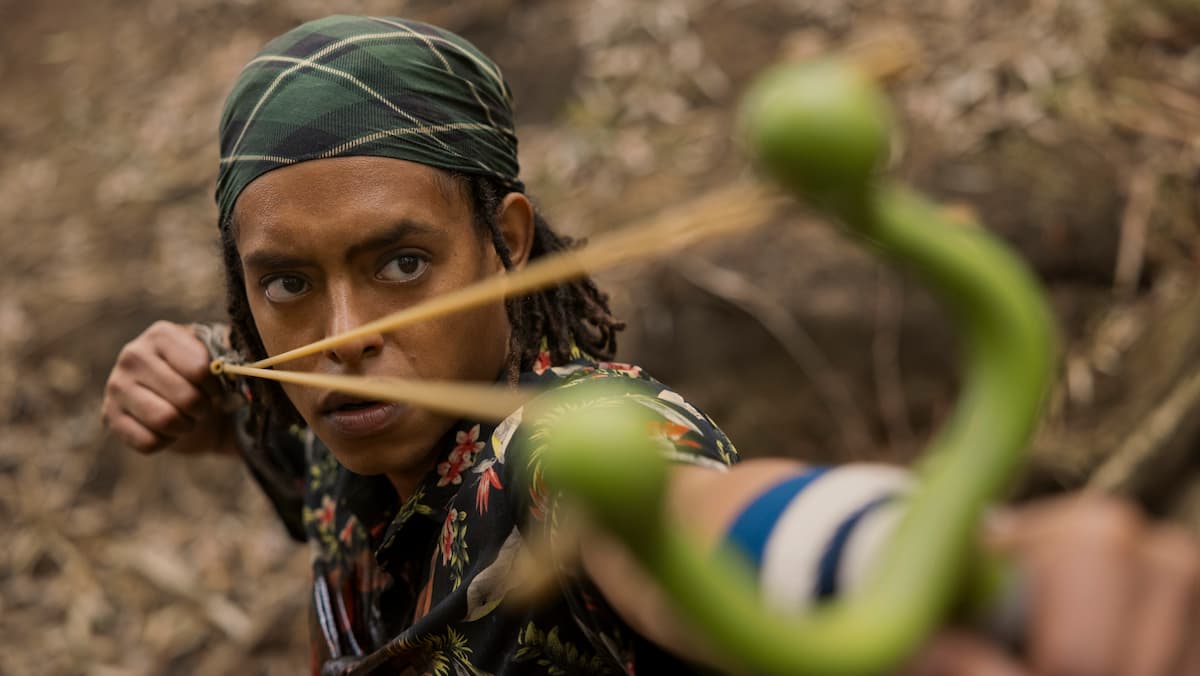 On Friday, the main staff for the live-action adaptation of Eiichiro Oda's One Piece manga released the lead single for the series titled "WEALTH FAME POWER".
The song was performed by songwriters, composers, and music producers Sonya Belousova Ostinelli (The Witcher) on digital platforms.
The series' soundtrack will release on the same day as the show's debut on Netflix (August 31).
Belousova and Ostinelli's comment on performing the theme song is as follows:
"Wealth Fame Power!" – Gold Roger the legendary dreaded Pirate King, obtained this and everything else the world has to offer. His dying words drove countless souls to the seas in search of his buried treasure.

There're many shared similarities between Gold Rogerand the Straw Hat's captain, Monkey D Luffy, their personalities and character traits absolutely match up, so are their music themes.

Monkey D Luffy's theme is the main theme of our show.

Gold Roger's theme is Luffy's theme reversed. "Wealth Fame Power" opens up with Roger's theme. It's powerful, just like Roger himself, driving, and dynamic.

It's a dark, mighty anthem featuring the iconic "musical Jolly Roger" – hurdy-gurdy.

As soon as the swords are drawn and the crowd rushes out in search of ONE PIECE, we reverse Roger's theme and introduce Luffy's theme, the main theme of our show.

Roger's theme is all about the descending motion since this is the end of the journey for Roger.

Luffy's theme, however, is all about the ascending motion since it's the beginning of his exciting adventure toward becoming the King of the Pirates."
The live-action series will start airing on August 31 on Netflix.
Matt Owens will be the show's writer, while Becky Clements and Steven Maeda will serve as executive producers.
Adelstein revealed in a video message displayed at Jump Festa in 2017 that the live-action television adaptation of the One Piece manga will commence with the 'East Blue arc' and extend it from there.
Netflix will exclusively stream the live-action series. The first season will have ten episodes. Oda will serve as an executive producer.
Netflix has been substantially investing in animation and live-action adaptations. The corporation has announced a Yu Yu Hakusho series for 2023.
The tale of One Piece takes place on a parallel Earth when the 'Golden Age of Pirates' is in full swing.
The seas are ruled by ruthless pirates, and only the strongest can claim the legendary 'One Piece' fortune left behind by the greatest pirate of them, Gol D. Roger.
Years after Gol D. Roger's death, Monkey D. Luffy dreams of establishing his own crew, locating One Piece, and becoming the Pirate King.
Luffy has incredible strength and agility after eating a devil's fruit that turns his body into rubber.
He leaves Foosha Village in East Blue on his epic expedition to become the next Pirate King.
Source: ANN