My Hero Academia Season 7 Teaser Visual Released
Animate Store has announced a nationwide exclusive My Hero Academia fair.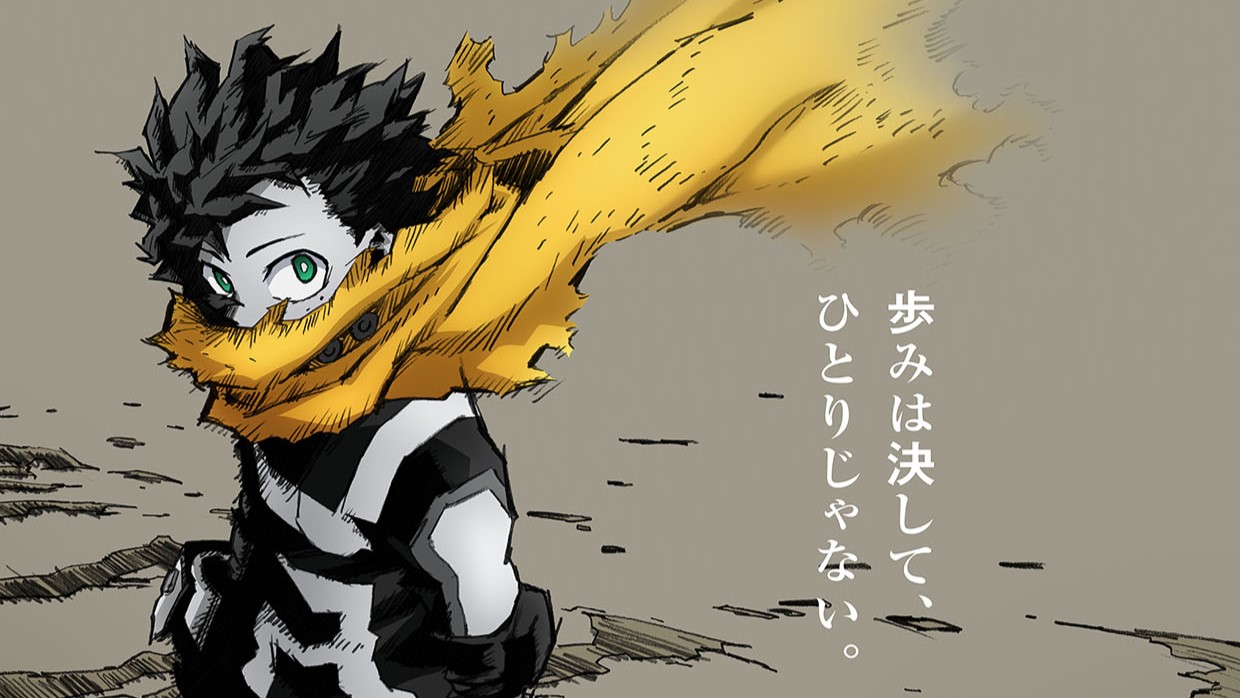 The official website of My Hero Academia has released a new teaser visual for Season 7 of the anime.
The teaser features Deku with his eyes glaring at the camera and his face covered by his yellow scarf.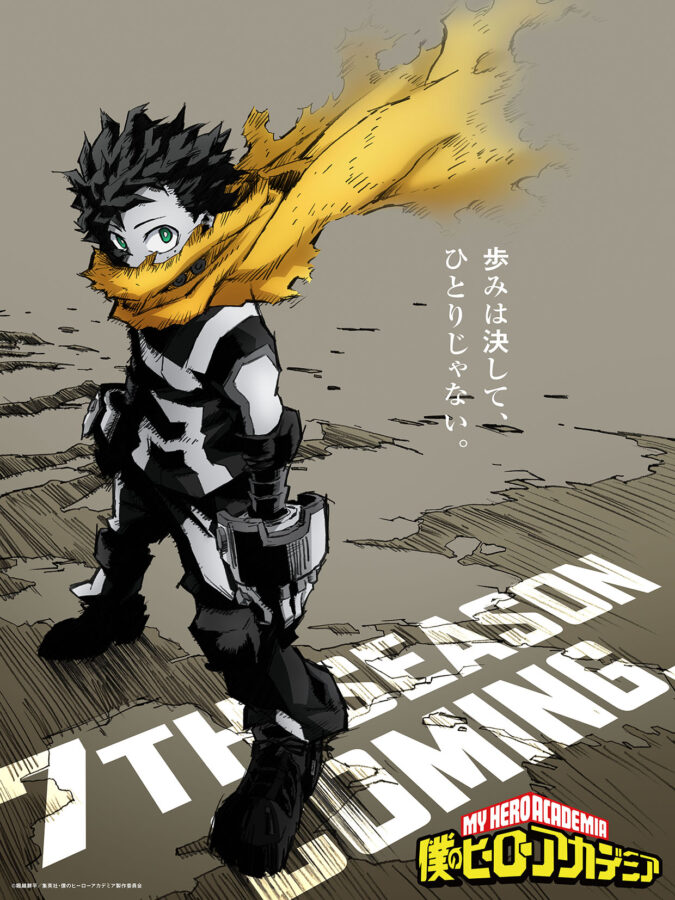 The visual shown is a colored render of the lineart work of Deku done by Yoshihiko Umakoshi, the character designer for the new season.
The lineart was shared as a way to confirm the start of production on Season 7 of the anime.
June 16th is a special day as it is celebrated as Hero Day every year to commemorate the iconic battle All Might and All For One, which took place in episode 49 of season 3.
As a part of this year's Hero Day celebration, popular anime merchandise retailer Animate Store has announced a nationwide fair exclusively dedicated to My Hero Academia.
This fair will take place from June 17 to June 30, 2023, and fans visiting the store will have the opportunity to obtain a limited-edition postcard featuring the original PLUS ULTRA ver. visual.
My Hero Academia Season 7 is currently under production, and no release date has been shared yet.
About My Hero Academia
The My Hero Academia TV anime is based on Kohei Horikoshi's manga of the same name.
Kohei Horikoshi launched My Hero Academia in Shueisha's Weekly Shonen Jump Magazine on July 14, 2014.
The 37th volume of the manga was released on February 3, 2023.
The manga is published in English on Viz Media's manga reading platform and Shueisha's Manga Plus platform.
Viz Media describes the manga as:
What would the world be like if 80 percent of the population manifested superpowers called Quirks?
Heroes and villains would be battling it out everywhere! Being a hero would mean learning to use your power, but where would you go to study?
The Hero Academy, of course! But what would you do if you were one of the 20 percent who were born Quirkless?