My Hero Academia Releases New PV For Volume 38
The PV focuses on the Big Three (Mirio Togata, Nejire Hado, and Tamaki Amajiki).
On June 4, 2023, the official YouTube channel of Jump Comics revealed a new promotional video for the My Hero Academia manga.
The PV was released to commemorate the release of Volume 38 of the manga and focuses on the Big Three.
In the manga, Big Three refers to the third-year students Mirio Togata, Nejire Hado, and Tamaki Amajiki.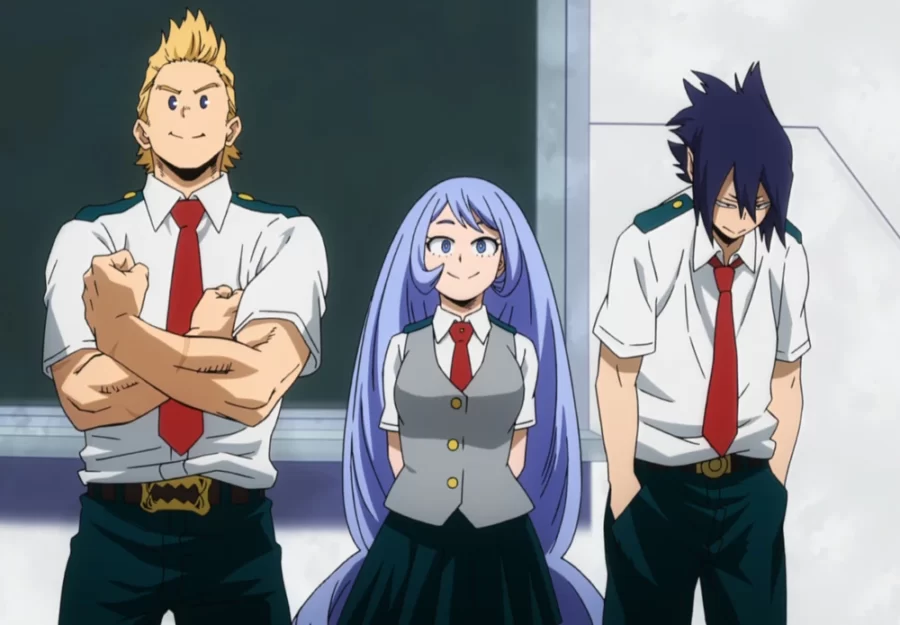 These three are the top students at U.A. High and stand at the top of the entire student body in terms of strength.
About My Hero Academia
My Hero Academia is a manga written and illustrated by Kohei Horikoshi in Shueisha's Weekly Shonen Jump Magazine.
The serialization started in July 2014, and 390 chapters of the manga have been published to date.
The latest volume, 38, was released on June 4 and Viz Media's official website provides the English translation of the manga.
The manga has been adapted into anime, with a total of six seasons and three movies released to date.
All six seasons and the movies are streamed by Crunchyroll, which describes the anime as,
Izuku has dreamt of being a hero all his life—a lofty goal for anyone but especially challenging for a kid with no superpowers.
That's right, in a world where eighty percent of the population has some kind of super-powered "quirk," Izuku was unlucky enough to be born completely normal.
But that's not enough to stop him from enrolling in one of the world's most prestigious hero academies.
Source: Jump Comic YouTube Channel