My Hero Academia Chapter 402 Spoilers: All Might Sacrifices Himself!
The chapter 402 is titled "The Tearful Day".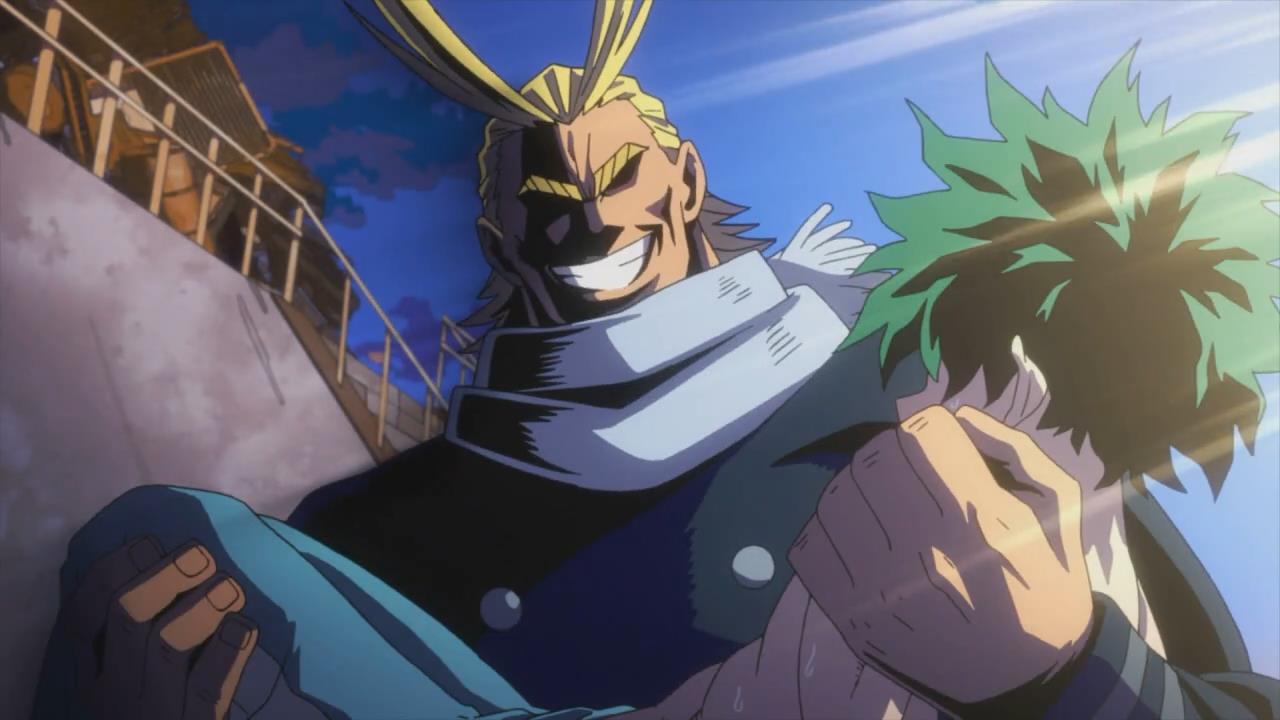 The spoilers for My Hero Academia chapter 402 are here, and fans are glad to see that All For One's plan isn't going as smoothly!
My Hero Academia Chapter 402 Spoilers:
According to the spoilers, chapter 402 is titled "The Tearful Day".
The police announced that Shoto and Ochaco had successfully taken out Dabi and Toga, respectively, as the chapter began.
Fans also got a peek of Momo Yaoyorozu, who appeared to be battling the Twices while holding a spear in one hand and machine guns on her shoulders.
Mei Hatsume also confirmed that the Twices had finally disappeared from the U.A., making the island lighter, and allowing it to float for longer.
Simultaneously, Deku was trying to keep Shigaraki away from the U.A., but it didn't work out as well as he'd hoped. AFO had reached close enough to Shigaraki to use his Gloop Warp.
All Might made an attempt to divert AFO by taunting him, but he was intent on finishing Shigaraki's body hijack first.
When AFO tried to warp Shigaraki to him, the latter refused. Hence, AFO switched to another plan, flying to Deku and Shikaragi while dragging All Might with him.
Witnessing this, Shigaraki teased Deku by saying that he needed to save All Might.
Shigaraki would kill everyone at U.A. if Deku went after All Might, though. Deku's breath caught at this very concept.
Deku was doing his best to hold back tears as he realized that All Might's vestige had begun to disappear and that All Might was about to die. Deku yelled All Might's name while crying since he was unable to control himself any longer.
According to the spoilers, we then see a flashback of All Might and Midoriya from their interaction. All Might then grabs AFO's neck with the arm that still had the gauntlet on, which triggered AFO's memories of Nana Shimura's final moments.
AFO wasn't sure why he was remembering Nana in the flashback. He then recalled what the previous One For All user had told him at this point.
She stated that All Might would defeat him because he's crazier than AFO, and All Might is taunting AFO, stating that if he were to rewind again, he'd turn into a kindergartner as his gauntlet explodes, implying that he sacrificed himself to weaken AFO.
The manga will be on break next week.