Jujutsu Kaisen Manga To End In 2023 According To Author
Jujutsu Kaisen manga will end in 2023 according to mangaka Gege Akutami's message to fans in Jump Festa 2023
In the Jump Festa '23 on December 17, Jujutsu Kaisen revealed that its season 2 will air in July 2023. The series' author Gege Akutami sent a special illustration and message to the fans thanking them for their continued support.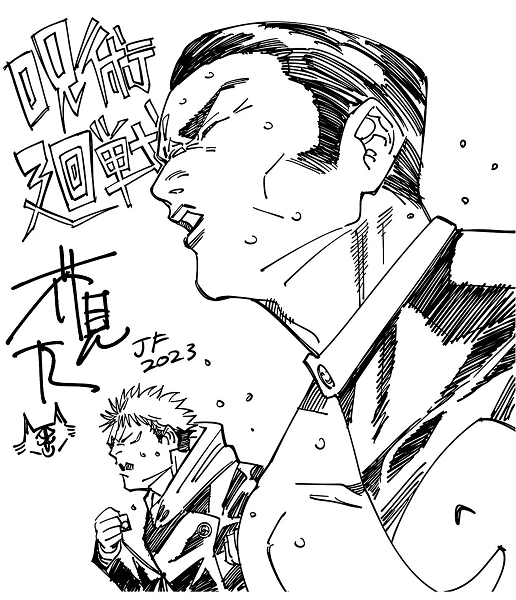 Akutami's note also brought along some heartbreaking news for the fans. According to the mangaka, Jujutsu Kaisen will end in about a year.
Akutami Gege message to fans at Jump Festa 2023 #ジャンプフェスタ pic.twitter.com/12KCgWNbBw

— Jさん( ֊' '֊)🏹🍃 (@soukatsu_) December 17, 2022
Back in February 2021, Akutami had discussed the end of serialization with Mando Kobayashi as well. He had estimated that the manga will end by 2023.
the end of Jujutsu Kaisen's story will be here by 2023 if all goes to Akutami-sensei's plans

— Jさん( ֊' '֊)🏹🍃 (@soukatsu_) February 27, 2021
To further solidify his decision, Akutami also expressed his intention to end the story in the author's note of WSJ issue #8: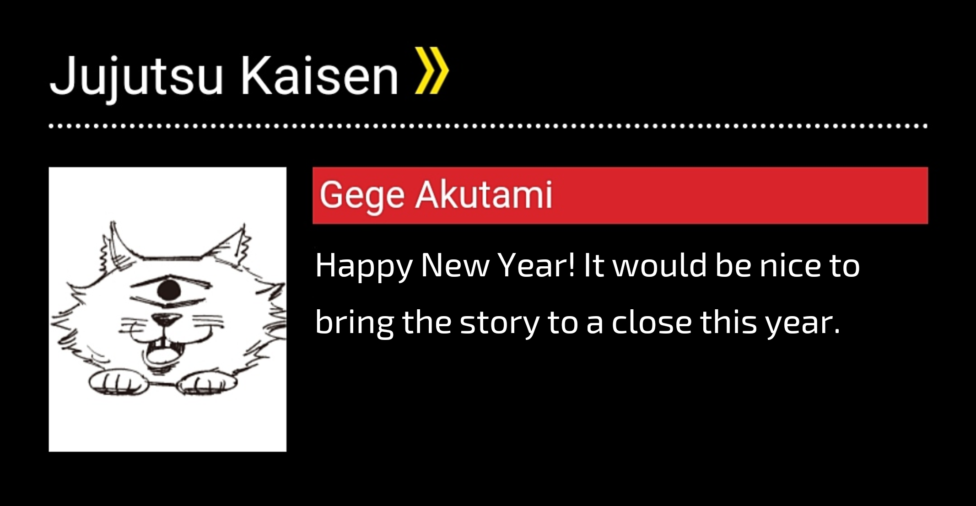 Gege Akutami launched the manga in Shueisha's Weekly Shonen Jump magazine in March 2018. Since then, the manga has been adapted into a TV anime and a movie based on the prequel, Jujutsu Kaisen 0. The official Twitter account of the series announced the anime's season 2 today as well.
Currently, the manga is in the middle of the Culling Games arc and has 207 chapters. Viz Media describes the first volume as:
Although Yuji Itadori looks like your average teenager, his immense physical strength is something to behold! Every sports club wants him to join, but Itadori would rather hang out with the school outcasts in the Occult Research Club. One day, the club manages to get their hands on a sealed cursed object. Little do they know the terror they'll unleash when they break the seal…
Source: Jump Festa