JoJo's Bizarre Adventure Spin-Off Manga Now Available In Compact Size
The spin-Of was originally published in a large-size tankobon format in 2011.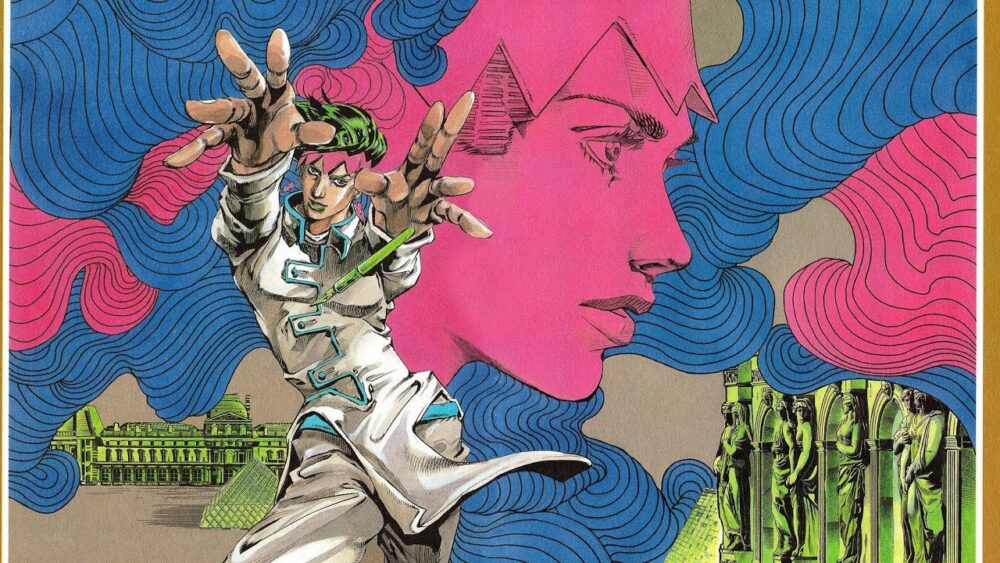 On April 4 2023, the tankobon version of JoJo's Bizarre Adventure spin-off manga, Rohan Kishibe Goes to the Louvre was released in a compact size.
Rohan Kishibe Goes to the Louvre is a story about the manga artist Rohan Kishibe, who appears in Part 4 of JoJo's Bizarre Adventure. He is visiting the Louvre Museum to solve the mystery of "the blackest painting in the world".
It was written by Araki as his first full-colour one-shot manga in 2009, consisting of 123 pages. In Japan, It was originally published in a large-size tankobon format in 2011.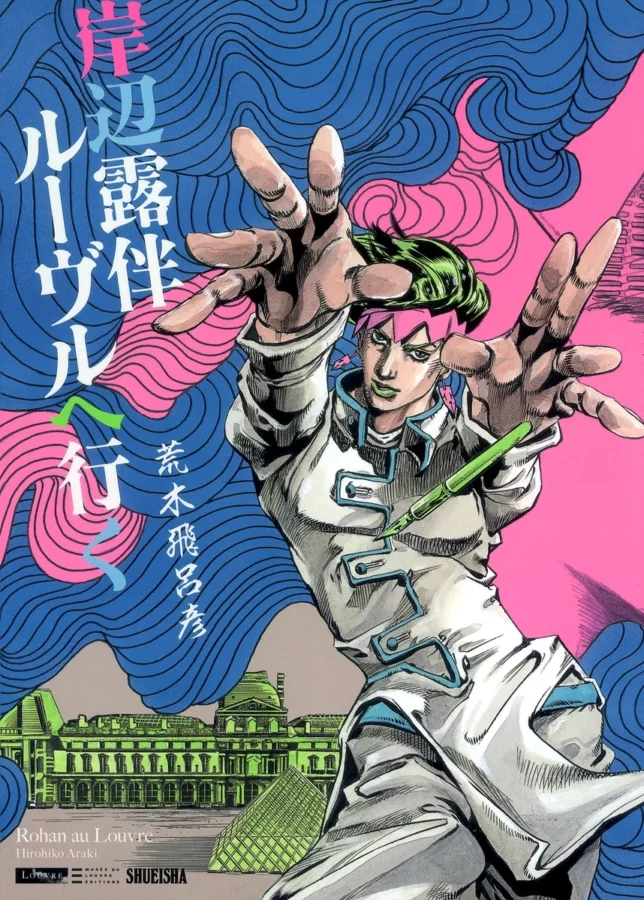 A live-action film adaptation based on Rohan Kishibe Goes to the Louvre will be released on May 26th.
Voice actor Kazunari Ninomiya will play the role of Rohan Kishibe in the film. He also played Rohan Kishibe in the Thus Spoke Kishibe Rohan series.
Hirohiko Araki's manga Jojo's Bizarre Adventure was originally serialized in Shueisha's Weekly Shonen Jump from 1987 to 2004.
In 2005 it was transferred to Monthly Ultra Jump Magazine.
The manga is Shuesha's largest ongoing manga series in volume count. It has a total of 131 individual volumes released in 2021.
The manga has been adapted into anime with the latest being season 6 starring Jolyne.
The first season started airing on Nov 19, 1993, to Nov 18, 1994, by APPP with only 6 chapters. The season covers the third part of the manga.
The adaptation first part of the manga titled, JoJo no Kimyou na Bouken: Phantom Blood aired from October 6, 2012, to April 6, 2013. The anime was made by David Production with 26 episodes.
MAl Describes JoJo no Kimyou na Bouken: Phantom Blood as:
The year is 1868; English nobleman George Joestar and his son Jonathan become indebted to Dario Brando after being rescued from a carriage incident.
What the Joestars don't realize, however, is that Dario had no intention of helping them; he believed they were dead and was trying to ransack their belongings.
After Dario's death 12 years later, George—hoping to repay his debt—adopts his son, Dio.
While he publicly fawns over his new father, Dio secretly plans to steal the Joestar fortune.
His first step is to create a divide between George and Jonathan.
By constantly outdoing his foster brother, Dio firmly makes his place in the Joestar family. But when Dio pushes Jonathan too far, Jonathan defeats him in a brawl.
Years later, the two appear to be close friends to the outside world.
But trouble brews again when George falls ill, as Jonathan suspects that Dio is somehow behind the incident—and it appears he has more tricks up his sleeve
Source: Comic Natalie