JOJO's Bizarre Adventure Part 9 Reveals New Protagonist, Story Setting
Jojo part 9: The Jojolands' protagonist is Jodio Joestar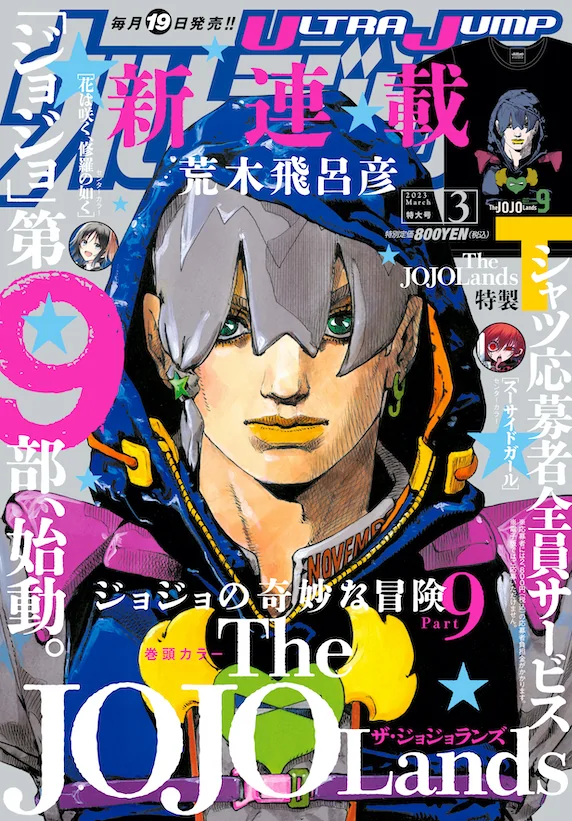 On February 17, 2023, the official website of JOJO's Bizarre Adventure franchise announced the start of the serialization of part 9 "The JOJOlands".
The site also revealed that the stage for Jojolands will take place in Hawaii. The new story will revolve around Jodio Joestar, a boy living in Oahu.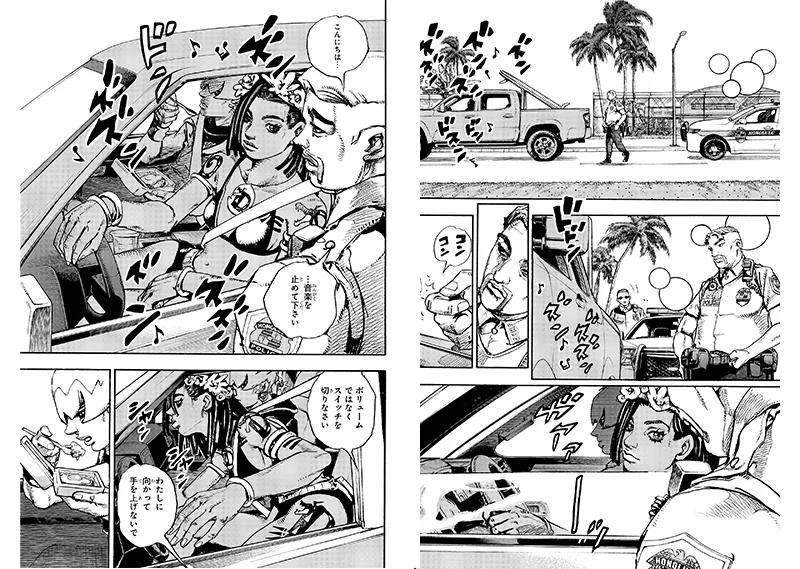 His ambition is to become a millionaire.
This is to be at the top of the "mechanism of the world" that he is forced to face every day during his life on the island.
The Jojolands was announced in the final chapter of Jojolion back in august 2021.
The manga is divided into parts starring a different protagonist each having nickname Jojo.
Hirohiko Araki's manga Jojo's Bizarre Adventure was originally serialized in Shueisha's Weekly Shonen Jump from 1987 to 2004. 
In 2005 it was transferred to Monthly Ultra Jump Magazine. 
Jojo's Bizarre Adventure is Shuesha's largest ongoing manga series in volume count with a total of 131 individual volumes released in 2021.
The manga has been adapted into anime with the latest being season 6 starring Jolyne.
The first season started airing on Nov 19, 1993, to Nov 18, 1994, by APPP with only 6 chapters. The season covers the third part of the manga.
The first part of the manga is titled JoJo no Kimyou na Bouken: Phantom Blood aired from October 6, 2012, to April 6, 2013, by David Production with 26 episodes.
MAl Describes
JoJo no Kimyou na Bouken: Phantom Blood as:
The year is 1868; English nobleman George Joestar and his son Jonathan become indebted to Dario Brando after being rescued from a carriage incident. 
What the Joestars don't realize, however, is that Dario had no intention of helping them; he believed they were dead and was trying to ransack their belongings. 
After Dario's death 12 years later, George—hoping to repay his debt—adopts his son, Dio.
While he publicly fawns over his new father, Dio secretly plans to steal the Joestar fortune.
His first step is to create a divide between George and Jonathan. 
By constantly outdoing his foster brother, Dio firmly makes his place in the Joestar family. But when Dio pushes Jonathan too far, Jonathan defeats him in a brawl.
Years later, the two appear to be close friends to the outside world.
But trouble brews again when George falls ill, as Jonathan suspects that Dio is somehow behind the incident—and it appears he has more tricks up his sleeve.
Source: Jojo Franchise office site