JOJOLands Manga Set To Begin On February 17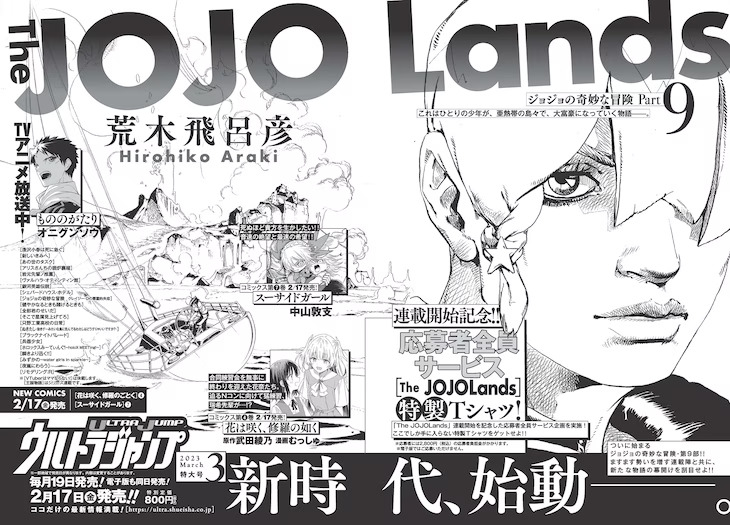 The Ultra Jump Issue on January 19th announced that JOJOLands will release its first chapter in its next issue, on February 17th.
The January 19th issue also teases the plot: "This is a story of a boy becoming a millionaire on subtropical islands ─ ─ ─. "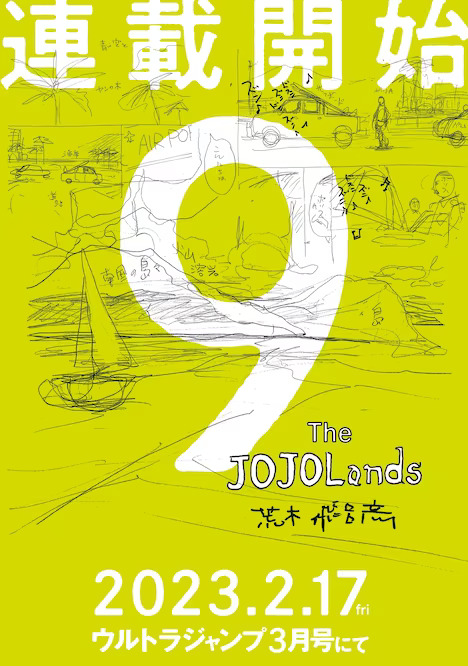 In the issue, an illustration was added as well. The issue also announced that all applicants for specialty T-shirts will also be serviced in the next issue of Ultra Jump.
More about JoJo's Bizzare Adventure:
The manga started publishing in 1986 and is still ongoing with 957 chapters so far. In 2005, Araki switched from Shonen Jump to Ultra Jump, where the manga is published now.
JoJo's Bizzare Adventure also has an anime adaptation that began in 2012. It has completed six parts of the story so far.
Source: Comic Natalie