Inaki Godoy Gets The Seal Of Approval To Be One Piece's Luffy In Live-Action
Luffy's voice actor Luffy's Voice actor Mayumi Tanaka & Eiichiro Oda place the straw hat on Inaki's head, indicating he's fit to play Luffy.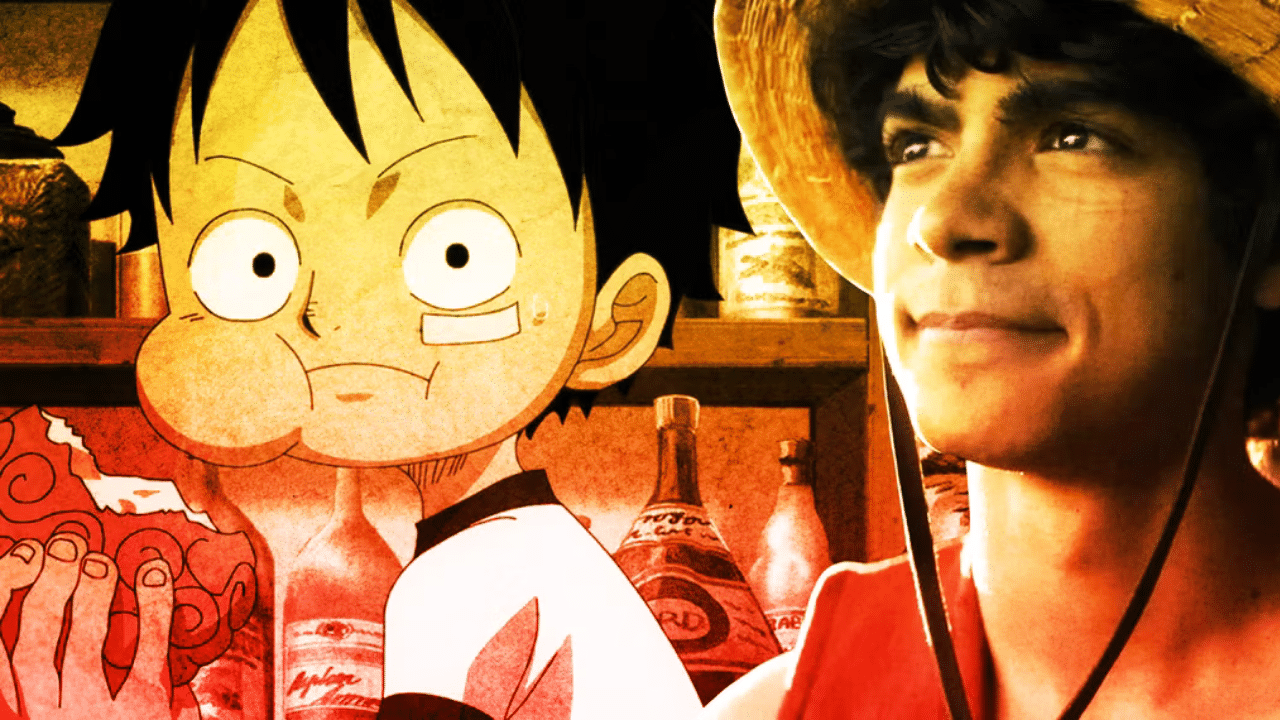 There are lots of cosplayers in this world who love to dress up as their favorite characters and pretend to have super powers. Inaki Godoy is not a cosplayer but is playing a character he loves for a living, and that is Luffy from One Piece in Netflix's live-action adaptation of the same.
That honor is not only officially but symbolically approved by the who's who of One Piece team, Luffy's Voice actor Mayumi Tanaka and manga author Eiichiro Oda.
Inaki met the legendary voice actor in Anime Expo 2023 where they share wholesome exchanges, even reciting Luffy's iconic phrase "I'm gonna be the king of the Pirates" at the same time!
It was during this time Mayumi Tanaka "officially" gives her consent for Inaki to be Luffy in a real life setting by placing the straw hat on his head, recreating the iconic scene of Shank's putting his hat on Luffy's head.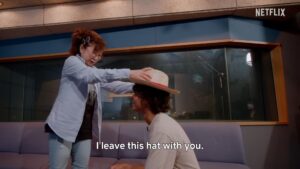 "I leave this hat with you. Bring it to me someday" – Mayumi Tanaka to Inaki
And the final seal of approval was given by none other than Eiichiro Oda himself!
From a behind-the-scenes featurette released by Netflix's YouTube channel on Aug 26, 2023, we see Inaki going up to Oda's office and asking him a bunch of questions regarding the live action series.
It was during this meeting when Oda takes the straw hat and puts it on Inaki's head, following by a heartwarming hug and words of appreciation.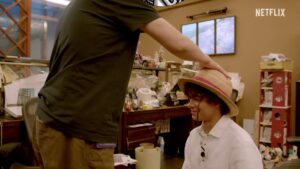 These moments means the world to One Piece fans more than the official announcement because Mayumi Tanaka and Oda show the same level of respect and confidence on Inaki as Shanks has on Luffy, basically indicating that Inaki is fit to portray Luffy.
In the series, Gol D. Roger donned the straw hat first, and it appears he did so when he was assembling his team. And either he or one of his crew mates gave it to Shanks.
Shanks wore this hat for almost all of his time on with the Roger Pirates and even a good deal afterwards even when he had his own crew the Red Hair Pirates.
Years later, a young Monkey D. Luffy yells to Shanks that he will become a great pirate, even more so the Pirate King. After Luffy makes this statement Shanks gives him the straw hat and tells him to return it after he becomes a great pirate, which Mayumi Tanaka quotes to Inaki.
The intention of the present is to encourage Luffy to focus solely on his goal of becoming a legendary pirate. Shanks intends for Luffy to do well, and his hat to be both a challenge and an encouragement. The challenge is to become as great of a pirate as he can be, ideally the King of Pirates and Shanks hopes Luffy will get to return the hat to him once he becomes great.
Similarly, this action of Mayumi Tanaka and Eiichiro Oda is an act of encouragement to Inaki to portray Luffy as accurate as possible and become the Luffy fans would love.