Demon Slayer Anime World Tour Screening Crosses 2.6 Million Yen Sales
The Canada premiere is scheduled for March 3, 2023.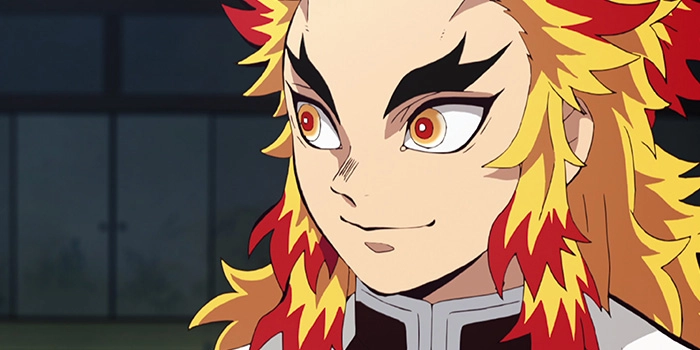 World Tour Jōei: Kimetsu no Yaiba Jōgen Shūketsu, Soshite Katanakaji no Sato e (World Tour Screenings: Demon Slayer: The Upper Ranks Gather and Onward to the Swordsmith Village)'s theatrical screening of the 1st episode of the upcoming Demon Slayer: Swordsmith Village Arc (Kimetsu no Yaiba: Katanakaji no Sato-Hen) has earned more than 2.637 billion Yen along with 1,874,000 tickets sold as of February 19, 2023.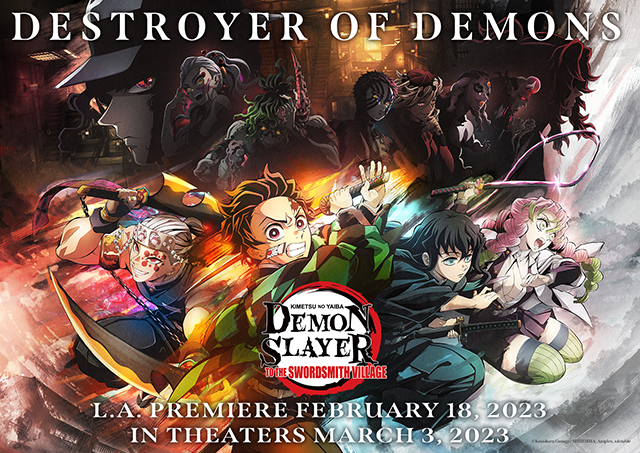 With this, the screening has become the highest-grossing recap/preview screening for a TV anime.
It has already outgrossed Dragon Ball Super: Super Hero and The Quintessential Quintuplets Movie's total Japanese box office runs.
Demon Slayer: Kimetsu no Yaiba-To the SwordSmith Village-World Tour is a feature-length film of episodes 10 and 11 of Entertainment District Arc and extended episode 1 of next season's Swordsmith Village Arc.
Demon Slayer: Swordsmith Village Arc recently released the cast, trailer, PV, and opening as well. 
The screening started in Japanese theatres on February 3, 2023, and then premiered in L.A. on February 18, 2023. In the United States and Canada, the screening will take place on March 3, 2023.
It is set to be shown across 95 countries and territories.
Koyoharu Gotouge's manga Demon Slayer ( Kimetsu no Yaiba) was serialized in Shueisha's Weekly Shonen Jump Magazine from February 2016 to May 2020. 
Viz Media published manga in English and Shueisha published the manga in their manga plus website/application.
26-episode-long season one of anime aired from Apr 6, 2019, to Sep 28, 2019, by Ufotable. In 2020 franchise also received its first feature-length film titled Demon Slayer: Kimetsu no Yaiba – The Movie: Mugen Train
18-episode-long season two of the anime aired from October 2021 to February 2022. Season three of the anime will air in April 2023.
MAL describes Demon Slayer as:
Ever since the death of his father, the burden of supporting the family has fallen upon Tanjirou Kamado's shoulders.
Though living impoverished on a remote mountain, the Kamado family are able to enjoy a relatively peaceful and happy life.
One day, Tanjirou decides to go down to the local village to make a little money selling charcoal.
On his way back, night falls, forcing Tanjirou to take shelter in the house of a strange man, who warns him of the existence of flesh-eating demons that lurk in the woods at night.
When he finally arrives back home the next day, he is met with a horrifying sight—his whole family has been slaughtered.

Worse still, the sole survivor is his sister Nezuko, who has been turned into a bloodthirsty demon.

Consumed by rage and hatred, Tanjirou swears to avenge his family and stay with his only remaining sibling.

Alongside the mysterious group calling themselves the Demon Slayer Corps, Tanjirou will do whatever it takes to slay the demons and protect the remnants of his beloved sister's humanity.
Source: Twitter