Bungo Stray Dogs Unveils New Teaser & Cast For Season 4, Releases On January 4
Bungo Stray Dogs reveals new promotional video featuring opening and ending songs as well as new cast member Shoya Chiba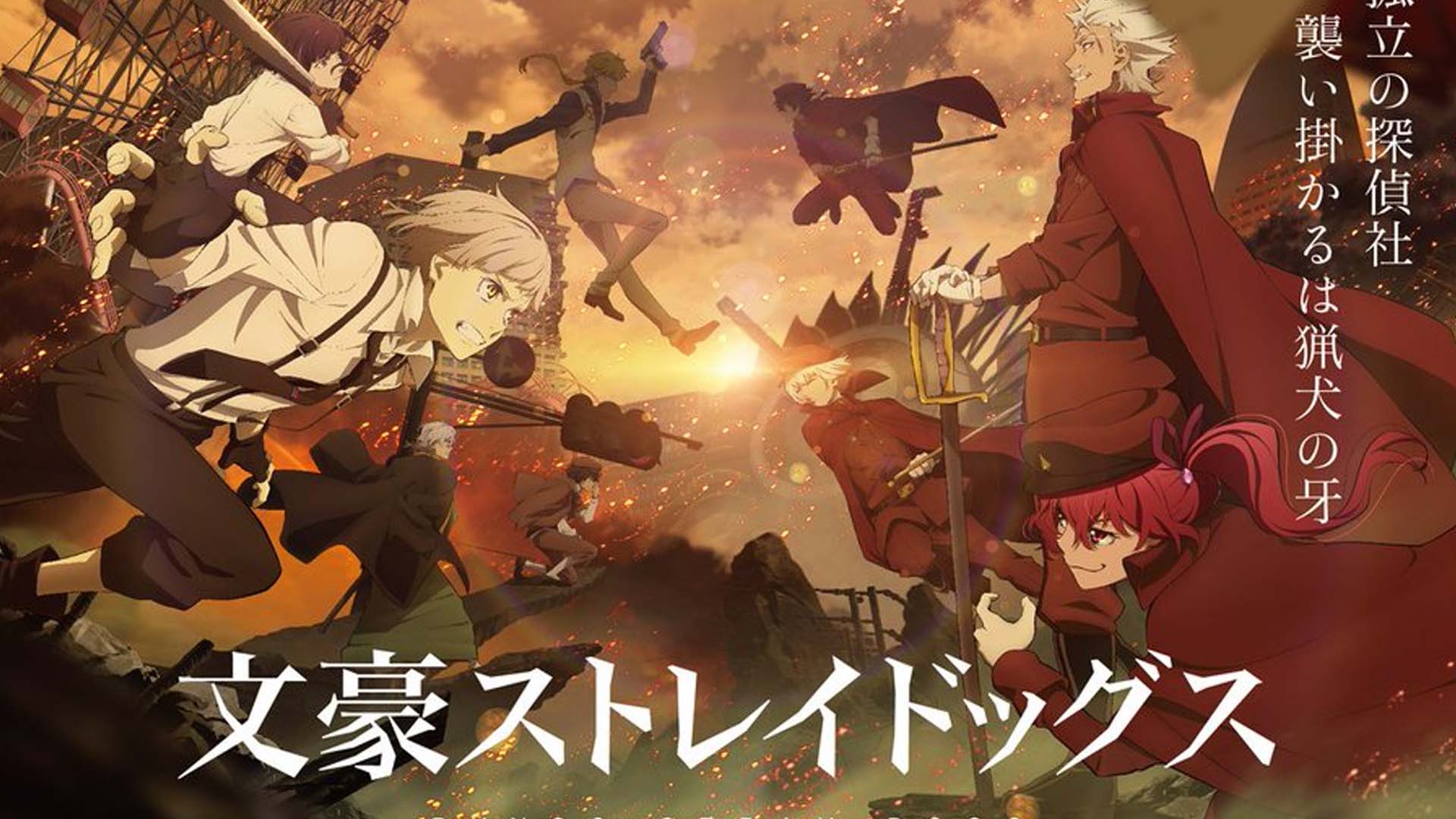 The much-awaited season 4 of Kadokawa's Bungo Stray Dogs anime revealed another promotional video today. Ahead of the anime release on January 4, this video also features the anime's opening song 「True Story」by SCREEN mode. The ending song 「Shirushi/°C」will be performed by Luck Life. The anime will be simulcast on Crunchyroll.
A new cast member was also revealed through this video. Shoya Chiba will play Sigma, a Decay of the Angel member and the general manager of the Sky Casino.
Shoya joins the new cast members for Bungo Stray Dogs along with:
Akio Ohtsuka as Genichiro Fukuchi
Makoto Koichi as Teruko Okura
Takehito Koyasu as Nikolai G
Takeshi Kusao as Mushitaro Oguri
Yuki Kaji as Saigiku Jono
Yohei Azakami as Teccho Suehiro
Earlier, the anime also confirmed its recurring cast which includes Yūto Uemura (Atsushi Nakajima), Mamoru Miyano (Osamu Dazai), Sumire Morohoshi (Kyoka Izumi), Kensho Ono (Ryunosuke Akutagawa), and Kisho Taniyama (Chuya Nakahara).
BONES studio is animating the season with its returning staff members like director Takuya Igarashi and chief animation director Nobuhiro Arai. The studio had announced the return of the anime back in November last year.
The anime is based on Kafka Asagiri and Sango Harukawa's Bungo Stray Dogs manga. The manga was released in Kadokawa's Young Ace magazine in December 2012 and is ongoing.
Additionally, Yen Press is publishing the manga and light novels of the series in English. The manga also revealed a new spin-off "Dazai, Chuuya, Age Fifteen" recently.
Source: ANN