Attack On Titan Unveils Key Visual For The After Party Event
The event will take place from November 5 to November 8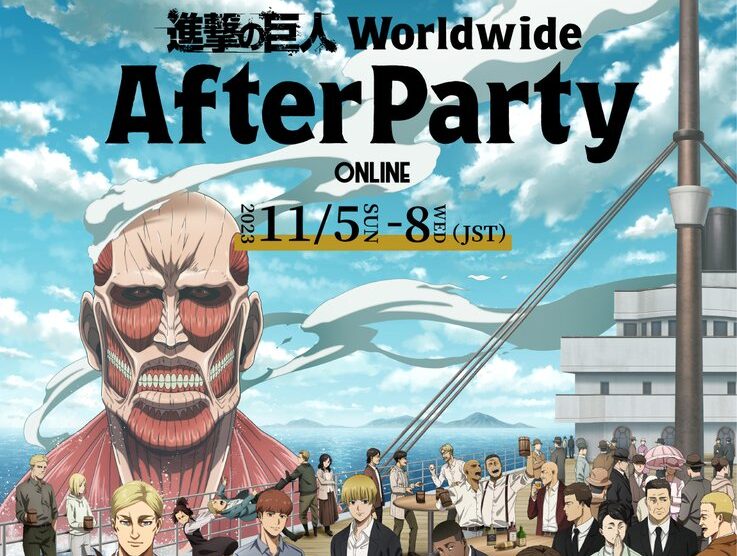 Attack on Titan has released the key visual for the After Party event. This event will take place from November 5 to November 8 to celebrate the conclusion of the anime.
You can check out the visual below:
The event was announced on September 12 and will feature a variety of exclusive content, including anime crew and cast, ending with a grand finale.
To learn more about it, refer to our coverage of the announcement.
Plot Summary of Attack on Titan:
Several hundred years ago, humans were nearly exterminated by giants.
The story is about a young boy named Eren who lives in a world where most of humanity lives behind huge walls to protect themselves from the Titans.
Titans are huge (sometimes multi-story-high) humanoid creatures who eat humans.
One day  Eren's world topples upside down when, after centuries, a titan comes and breaks the wall, causing other titans to flood the city.
Eren, after watching his mother being eaten by a titan, swears to kill all the titans.
Source: Shingeki Party on Twitter