One Punch Man Chapter 190: Saitama And Amai Mask To Work Together, Child Emperor Joins Neo Heroes
Amai Mask is trying to save the Hero Association by creating a "perfect hero"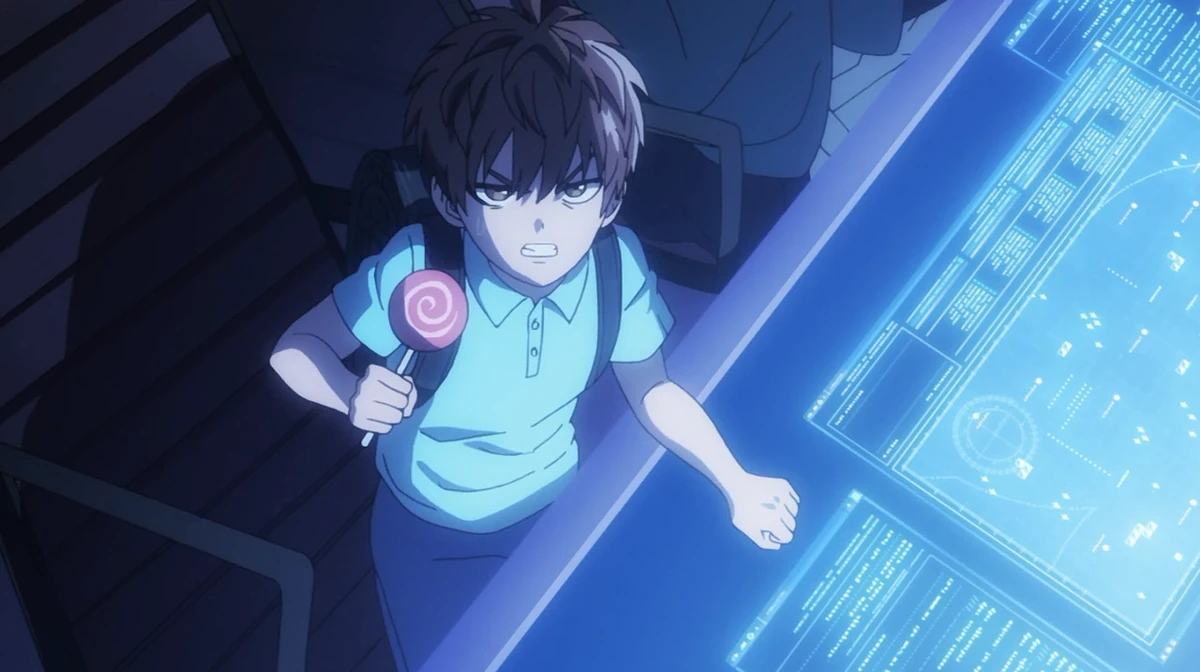 Chapter 190 of the One Punch Man manga saw some interesting twists, as the real truth about the Hero Association gets worse!
At the same time, Amai Mask is trying to save the Hero Association by creating a "perfect hero", and a major snitch is ready to end his career!
One Punch Man Chapter 189 Recap:
Atomic Samurai challenged King to a fight in the previous chapter.
King provided a hefty excuse and was able to dodge the circumstance.
However, King was persuaded to take the apple test by Atomic Samurai.
Atomic Samurai assumed that King was too fast for him to follow even though King was unable to unsheath the sword!
One Punch Man Chapter 190:
Chapter 190 of the manga is titled "Scheme" and it begins with Child Emperor creating a grand plan to fix everything wrong with the Hero Association.
Child Emperor was sick of relying on Dr. Bofoi and others, stating that he could do better than other S-Class heroes.
He then receives a text from Zombieman, who offers to buy a milkshake after school to talk.
While the two talk, Child Emperor's excitement turns upside down as he reveals that all of his classmates make fun of him due to the double meaning of his hero name.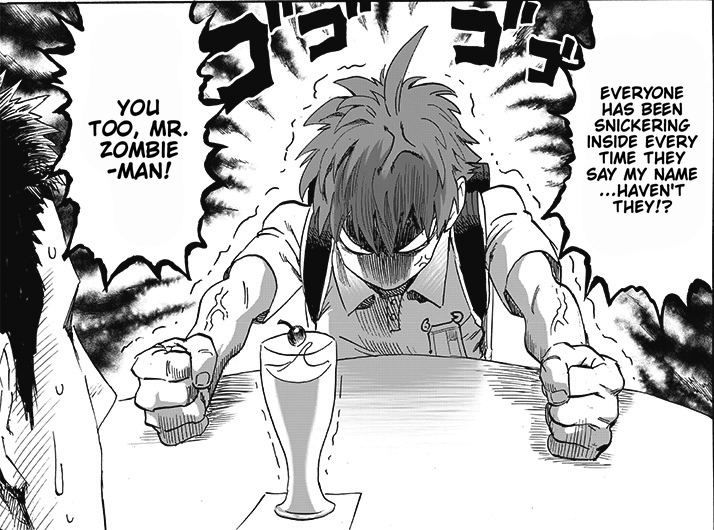 When Zombieman admitted to knowing the meaning, Child Emperor became angry and stomped away, stating that he is abandoning his hero name.
Zombieman then goes to meet Dr. Genus, who's using a takoyaki shop run by Mosquito Girl and Armored Gorilla while he runs his experiments underground.
The S-Class hero then talks about a hero who defeated Garou in one punch, and Dr. Genus confirms that he's aware of this person.
Zombieman then requests Dr. Genus to remove his limiter, and the two go to the experiment lab.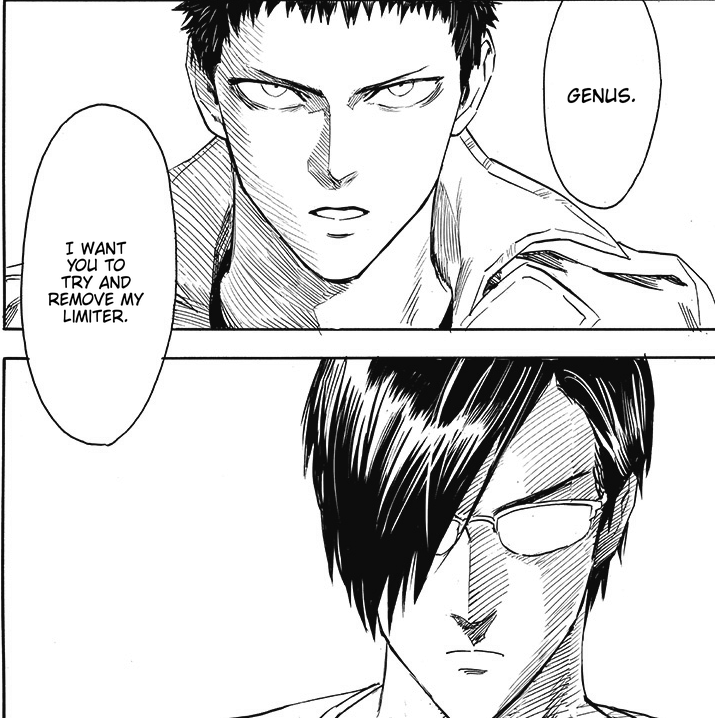 Meanwhile, Class-A hero Sneck was assigned an important mission to find a monster that killed an executive and exterminate it.
As he leaves the office, he passes by Child Emperor who stops him. Child Emperor then reveals that he goes by Isamu for now, as he abandoned the title "Child Emperor" and sports a new look, similar to a delinquent's.
He then informs Sneck that the monster he's supposed to search for was killed six months ago. The case was taken up by the Hero Association to cover up the fact!
Isamu then leaves the building, and he is then picked up by a Neo Heroes helicopter.
Later, the Hero Association's executives held a meeting to discuss why an S-Class Hero left. Here, Amai Mask explains that Child Emperor made a detailed report on the organization with all possible solutions, which nobody paid attention to.
Hence, he left the company and joined the Neo Heroes as the "Wild Emperor", as shown in his announcement video.
Amai Mask then proposes a plan to create a new pillar using the "Perfect Hero", with Saitama as its centerpiece.
After the executives agree, McCoy left the room and we get to know that he is actually planning to reveal Amai Mask's truth and use that to put Hero Association itself into the ground and join Neo Heroes!
The final page shows Mr. Ryumon with his Neo Heroes in the background.