One Punch Man Chapter 177: Tatsumaki Clashes With Saitama!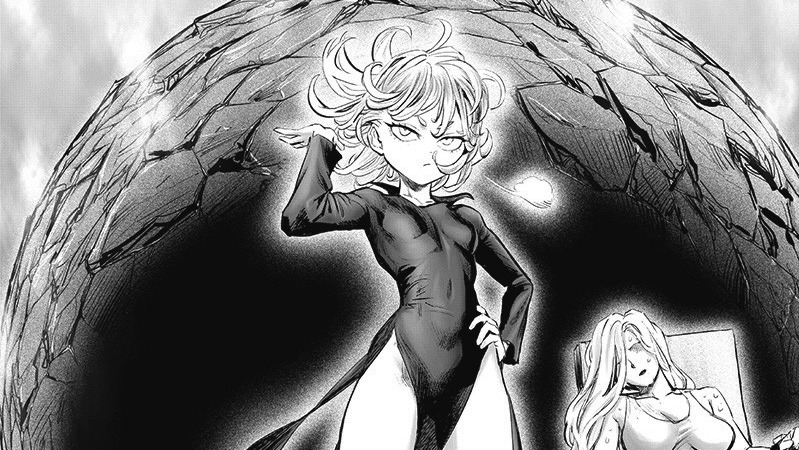 One Punch Man Chapter 177 turns into a heated battle as Tatsumaki shows off her prowess against Tsukuyomi. Things get even more heated up as Saitama interferes in the Psychic Sisters' matters!
Chapter 176 Summary:
In the previous chapter of the manga, we enter a flashback of Fubuki that tells us more about her relation to Psykos, and how the latter made a connection with God. Simultaneously, we see Fubuki and Tatsumaki go against each other in a plot to save Psykos.
Tatsumaki Vs Tsukuyomi:
Chapter 177 starts off with a well-off couple eating at a fancy restaurant inside the complex built by the Hero Association. They suddenly feel massive tremors, even though they are supposed to be completely safe!
In reality, Tatsumaki is facing off against the Tsukuyomi representative, This guy believes that he can defeat Tatsumaki, who isn't even using half of her powers!
Due to the termors, all the Demon-level threats in confinement become free. Meanwhile, Tsukuyomi reveals his trump card. Apparently, he had played around with Tatsumaki's meds.
Now, he can threaten Tatsumaki into submission as he can release poison inside Tatsumaki at any given point! However, his plan fails as Tatsumaki's insane psychic abilities allow her to track Tsukuyomi's telekinesis' path and find the med.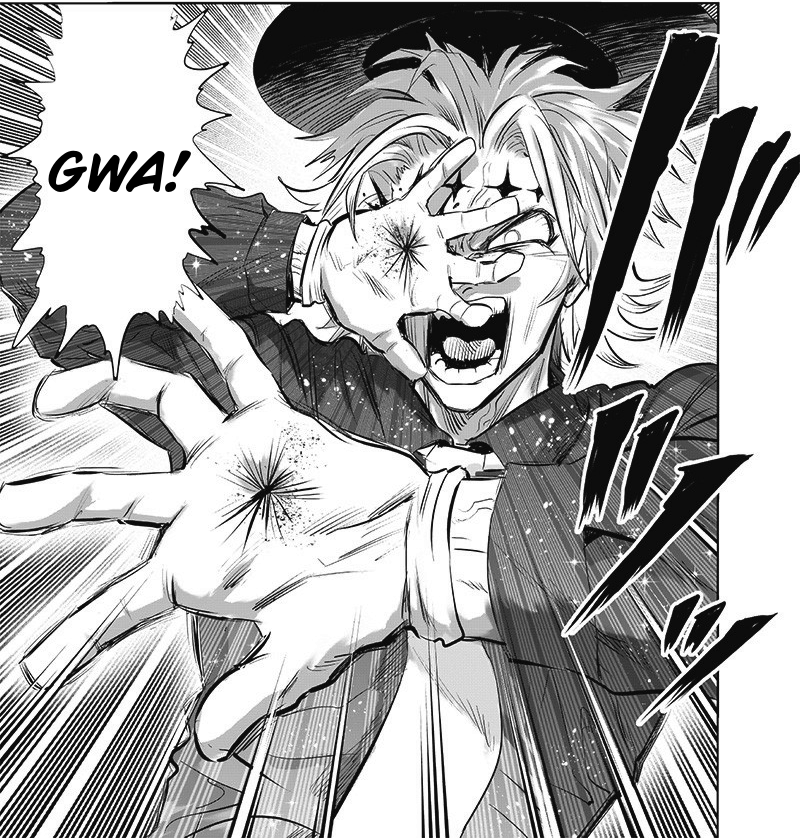 After doing so, she manages to turn the med into a fine needle using her powers and save Fubuki! In the next instant, Tsukuyomi is defeated!
Tatsumaki's Ultimatum and Saitama's Interference:
After Tatsumaki captures Tsukuyomi to question him, the Blizzard Group members frantically ask for answers from Fubuki. Seeing how they circle around Fubuki, Tatsumaki snaps at her sister's underlings.
She orders Fubuki to stay away from them as they're pulling her down. Furthermore, she admits to herself that saving so many people in tense situations wouldn't be possible.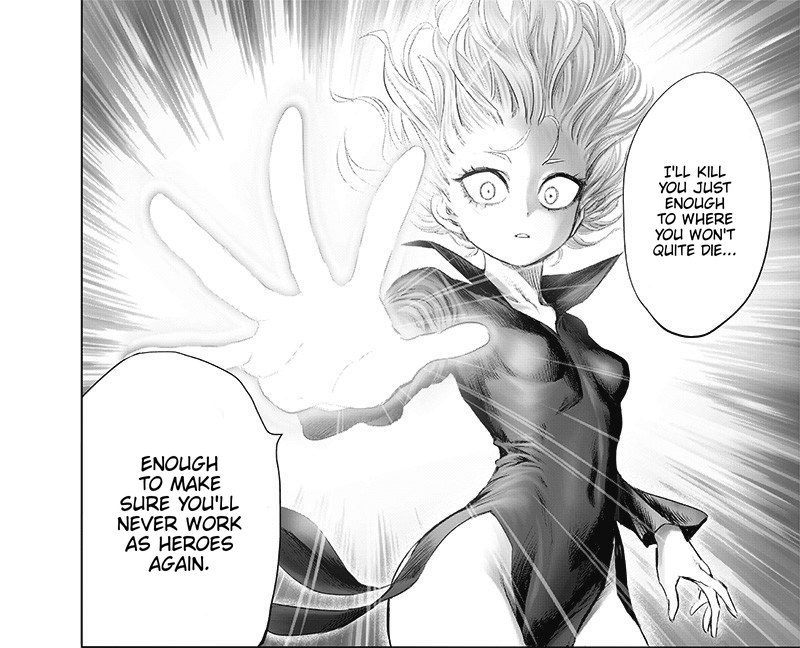 When Fubuki declines, Tatsumaki decides that she'll harm them to the point where they're not dead, but they can never be professional heroes again. As she prepares her attack, Saitama jumps in and holds Tatsumaki's arm firmly.
He says that both of the sisters are the same! The chapter ends with the extreme tension that Saitama brings to the table for the next chapter!