Jujutsu Kaisen Chapter 241 Spoilers: Takaba Apologises To Kenjaku!
Kenjaku gets mezmerized by Takaba's degeza.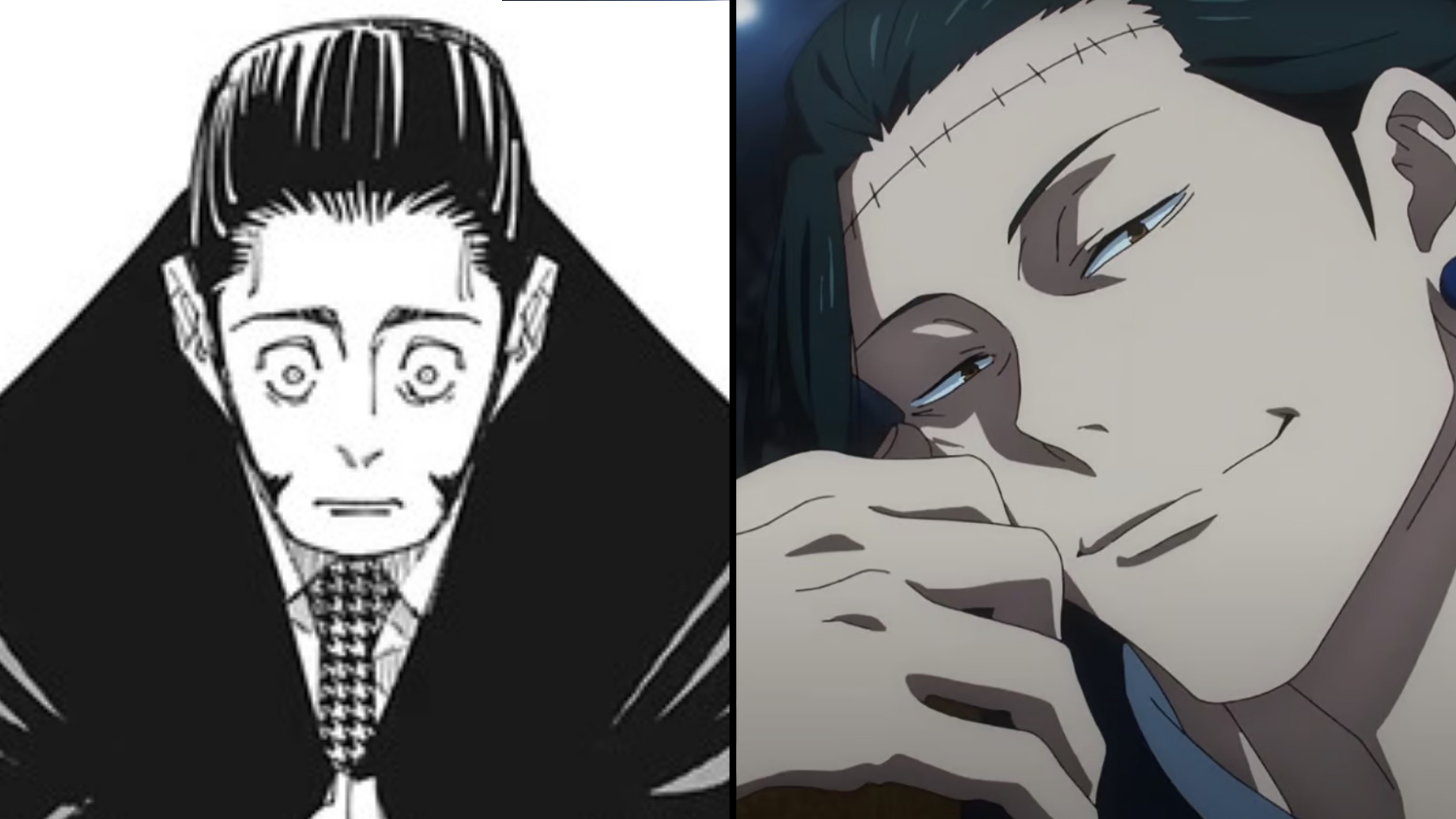 The spoilers for Jujutsu Kaisen chapter 241 of the Jujutsu Kaisen manga are here, and Takaba is finally ready to take on Kenjaku!
Disclaimer: These are spoilers and not the official release of the chapter; kindly read them with a grain of salt.
Jujutsu Kaisen Chapter 241 Spoilers:
The chapter starts with a flashback to Takaba when he was still in university. We can see Takaba yelling at his friend for arriving late.
Then, as both start their rehearsal, Takaba delivers his lines, and when his friend's turn arrives, he fails to remember them as he has not yet memorized them.
He apologizes, but Takaba shouts at him, saying that he doesn't really feel sorry. Takaba tells him that he should say "sorry".
The friend snaps and begins yelling at Takaba. He reveals that he only supports Takaba because he is very unfriendly.
He doesn't come to drinking parties and doesn't laugh at other people's jokes. Takaba defends himself by shouting that he will laugh if they are actually funny.
The friend then says that it is because of this attitude that they don't get picked on by his seniors.
Takaba gets furious at his friends for blaming him for being late to the practice. This has resulted in their jokes being expired from reuse, even though they don't even do two shows a year.
The friend then comments to Takaba that he is jealous since he is not popular with women. This angered Takaba, and he punched his friend.
Takaba shouts at him, saying that all he is trying to convey is that they should be serious about comedy.
The friend says that it is not fun doing comedy with him and then asks, How would viewers laugh at their jokes if they themselves don't?
Then, the chapter switches to Takaba, who now has an afro and is reading comments on him.
One of the comments says, "Before the act, I felt gross, you should die."
His colleagues tried to console him, saying that it's impossible to make everyone think a joke's funny.
The scene switches again, and Takaba's friend discusses quitting with him.
Takaba tries to encourage him, but his friends snap and yell at him about how one of their classmates has a decent job, is married, and also has a child.
He asks how long they are going to continue this.
The scene switches again, Takaba is lying in his room alone. He wishes he could be on shows as a regular member for skits and other shows.
He wonders, until when should he continue this? As he thinks, he says it's until you think you have done everything that's funny.
Takaba states that he was lonely and tried to be as funny as possible to make everyone laugh.
He was happy as he got more and more friends, but he never got a partner.
Then Takaba remembers his resolve, which is:
"I want others to know more about me. If they know more about me, they will think I'm more funny.
Then I won't feel lonely anymore."
We then see Takaba as a kid asking his current self, What does doing comedy seriously mean?
The kid asks again, "Why are you doing comedy?"
Takaba states that he began comedy because he wanted everyone to know him better.
He then self-reflects as he states that he was delusional just to affirm his thoughts. He wasn't being face-to-face with comedy.
He began taking comedy seriously because he didn't want to hurt himself.
The chapter jumps back to reality as Kenjaku approaches Takaba to attack, but he suddenly stops as he sees Takaba bowing to him.
Kenjaku gets mezmerized by Takaba's degeza, he states, "Beautiful… This is a degeza straight from the heart.
I was in my late 20s when I reached this level."
Just then, Kenjaku said, "Wait… What am I even saying?"
Takaba shouts and apologizes. He states that he lied and says that his jokes are funny for everyone except Kenjaku.
He states that he discarded him to protect himself, and he swears that he will make every last person laugh!
He won't stop, even if he makes 99 out of 100 people laugh.
Then Takaba promises that he will make Kenjaku laugh until he thows up his stomach!
This is his style of comedy!
Kenjaku questions if he will be able to do it, but we see that Takaba's cursed technique has come back as he writes Waku Waku (meaning excited) on Kenjaku's face.
The chapter ends here with the editor's comment, "Snatch the laughs, give them a full-point laughter!"
The series will take a break next week.