Zom 100: Bucket List Of The Dead Episode Four Gets Delayed
This delay will only happen for Crunchyroll, Hulu, and Netflix due to production circumstances.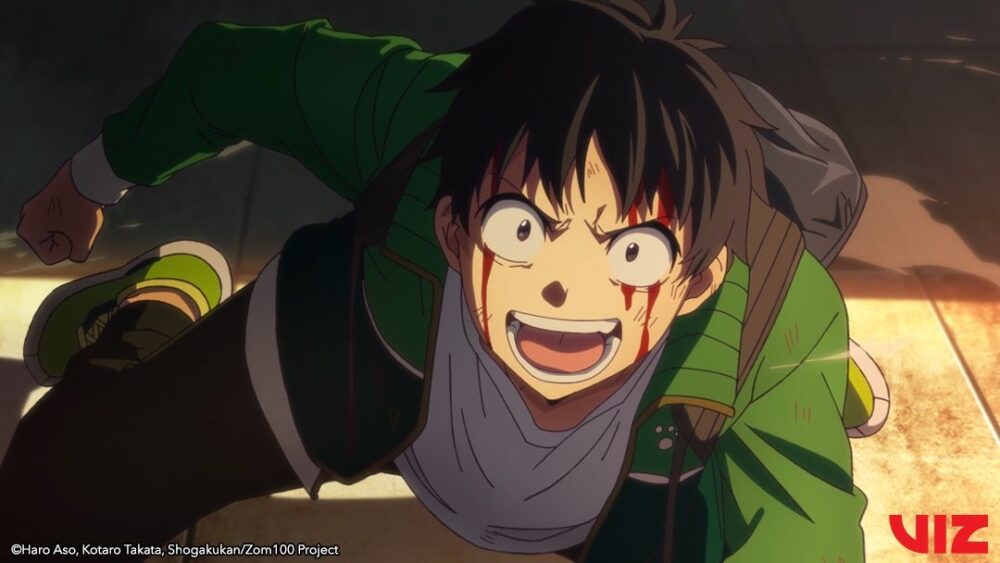 On July 27, the official Twitter account of Zom 100: Bucket List of the Dead announced that the episode four premiere of the anime would be delayed to Monday, July 31 at 2:00 a.m. PT.
This delay will only happen for Crunchyroll, Hulu, and Netflix due to production circumstances.
#Zom100 Episode 4 – "CA of the Dead" premieres July 31 at 2AM PT on @crunchyroll, @hulu, & @netflix!

📝Please note the time change for this week's episode. pic.twitter.com/eSP4IgGlTE

— Zom 100: Bucket List of the Dead (@Zom100_EN) July 27, 2023
The fourth episode will air during its regular schedule in Japan on July 30 at 5:00 p.m. JST. Although anime will still face delays on Japanese streaming services.
The anime aired worldwide on July 9 and stars the following cast:
Shuichiro Umeda as Akira Tendo
Tomori Kusunoki as Shizuka Mikazuki
Makoto Furukawa as Kenichiro Ryuaki
Minami Takahashi as Beatrix Amerhauser
The English Dub cast includes:
Zeno Robinson as Akira Tendo
Abby Trott as Shizuka Mikazuki
Xander Mobus as Kenichiro Ryuzaki
Laura Post as Beatrix Amerhauser
The staff includes:
Director: Kazuki Kawagoe
Assistant Director: Hanao Ueda
Animation Studio: BUG FILMS
Script : Hiroshi Seko
Character Designer: Junpeo Fukuchi
Music Composition: Makoto Miyazaki
Sound Production: dugout
Opening Theme: KANA-BOON (Song of the Dead)
Ending Theme: Shiyui (Happiness of the Dead)
The anime is based on Haro Aso and Kotaro Takata's Zom 100: Bicket of the Dead manga. In October 2018, the manga was serialized in Shogakukan's Sunday GX magazine.
Haro and Kotaro's manga also got nominated for an Eisner Award.
A live-action adaptation of the manga will also debut on Netflix on August 23.
Aso's previous work, Alice in Borderland, also received a live-action adaptation on Netflix in December 2021.
Viz Media has licensed the manga in English and describes the plot as:
Surviving a zombie apocalypse beats being a wage slave any day! After spending years slaving away for a soul-crushing company, Akira's life has lost its luster.
He lives in a trash-filled apartment, his pay is abysmal, and he can't even muster up the nerve to confess his love to his beautiful co-worker.
But when a zombie apocalypse ravages his town, it gives him the push he needs to live for himself. Now Akira's on a mission to complete all 100 items on his bucket list before he…well, kicks the bucket.
Source: Official Twitter of Zom 100: Bucket List of the Dead