Warner Bros. Japan X Studio WIT Announced Suicide Squad ISEKAI Anime
Re: Zero and Vivy Prototype light novel authors are confirmed to be working on the script.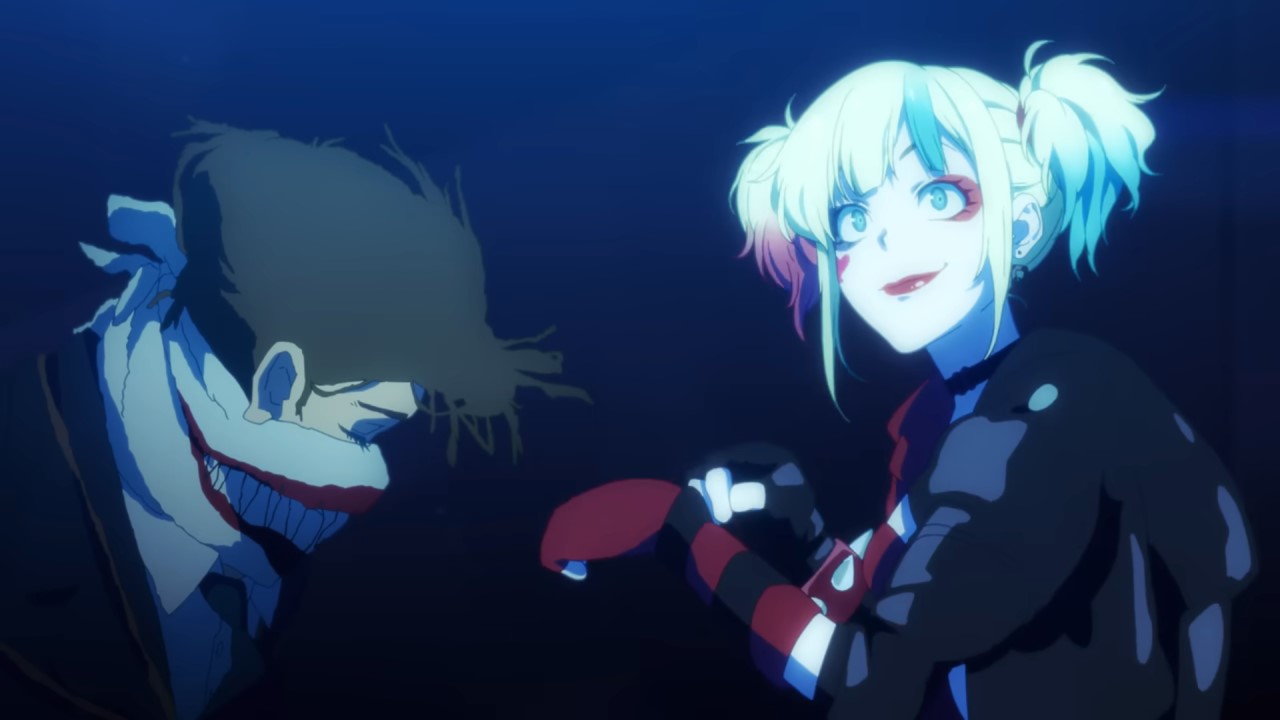 The official Twitter handle of Warner Bros. Japan have revealed at an Anime Expo 2023 Panel on July 4, 2023, that the studio is collaborating with Japan's homegrown Studio WIT (Attack on Titan, Vinland Saga Season 1) to make and produce a brand new original anime based on DC characters titled "Suicide Squad ISEKAI".
What's more, the staff members for this series is PACKED! But before that, check out the announcement trailer and key visual of Suicide Squad ISEKAI!
The trailer features the two main characters from DC's Suicide Squad the lovely Harley Quinn and the psychotic Joker!
The Key Visual is dominated by Harley Quinn's spectacular looks. Take a peek at this lovely illustration by Akira Amano.
The staff members revealed to be working on Suicide Squad ISEKAI so far are as follows:
Director: Eri Osada (Jujutsu Kaisen, Gintama)
Script: Eiji Umehara (Vivy Prototype light novel author), Tappei Nagatsuki (Re:Zero light novel author)
Music: Kenichiro Suehiro (Re:Zero, Golden Kamuy, Undead Unluck)
Original Character Design: Akira Amano (ēlDLIVE, Reborn!, Ron Kamonohashi: Deranged Detective)
Character Design: Naoto Hosoda (Seiren, Digimon: The Movie key animator)
Animation Production: Wit Studio
Production: Warner Bros. Japan
Key staff from both teams released statements in celebration of the project's reveal:
[Akira Amano]
I'm a big fan of Harley Quinn and the other characters in the Suicide Squad movie! It's an honor for me to be involved in the creation of Suicide Squad ISEKAI.Eri Osada's clear vision for Harley's design made the process smoother than expected, and I enjoyed drawing her costume and muscles while imagining her action-packed adventures in the story.I'm excited to see how the talented animation staff brings Suicide Squad ISEKAI to life!
[Tappei Nagatsuki]
It is finally announced, Suicide Squad ISEKAI. ISEKAI! Suicide Squad!Who has ever thought about mixing these two!?But this is sure to be a dream project.
Crazy villains go on a rampage in ISEKAI! It's nothing more, nothing less, and it can't be anything else!
[Eiji Umehara]
What would happen if the fascinating characters of DC Comics went to another world?I am honored to be involved in a work with such a boyish and straightforward idea. I drew a variety of villains with one goal in mind; to make Harley look cute!I hope you will join me in enjoying and enlivening this World.
[Shinya Tsuruoka] (Warner Bros. Japan)
Japanese anime has attracted widespread popularity among global audience in these days and "ISEKAI fantasy" now is one of the most popular genres.What if DC characters such as Harley Quinn and The Joker rampages in ISEKAI? This is truly an outrageous anime project we deliver for a global audience from Japan.I am thrilled to work with WIT STUDIO for this dream project which only Warner Bros. Japan could produce. Please look forward to the original story and DC characters' blast in ISEKAI.
No release date or cast members have been announced yet.
The official website for Suicide Squad ISEKAI describes the plot as follows:
Deadly crazy party of the baddest villains land themselves in ISEKAI!!!
The most dangerous & bizarre fantasy adventure unveiled…!!!
DC's Harley Quinn and The Joker have been ISEKAI!? Suicide Squad rampages onto the stage of ISEKAI!
A new original animation from Japan! The most maddening worlds collide in an epic and violent fantasy with the strongest line-up of creators!
Source: Suicide Squad ISEKAI Official Site, via Crunchyroll