VTuber Legend: How I Went Viral After Forgetting To Turn Off My Stream Manga Announced
The manga adaptation will launch on August 25.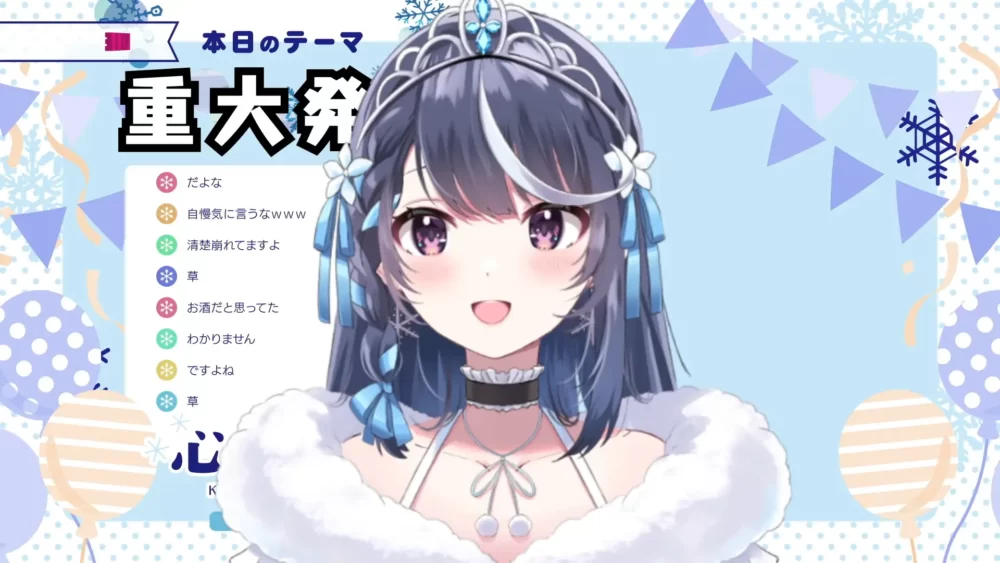 On July 27, the September issue of Kadokawa's Com Ace magazine revealed that Nana Nanato's light novel VTuber Legend: How I Went Viral After Forgetting To Turn Off My Stream will receive a manga adaptation.
The adaptation will be made by Roto Fujisaki and will launch on August 25. On Twitter, Fujisaki posted an image of the announcement.
本日発売のコンプエースに告知載っています。
『VTuberなんだが配信切り忘れたら伝説になってた』
(原作:七斗七・イラスト:塩かずのこ)のコミカライズを担当します。

清楚系VTuber心音淡雪の清楚溢れる活躍を描いていきますので、
来月からよろしくお願いします。 pic.twitter.com/XM0QaLPAiG

— 藤崎ろと (@hujisaki_roto) July 26, 2023
In 2021, Nanato launched the novel series with illustrations by Siokazunoko. Kadokawa published the seventh volume on June 20.
J-Novel Club licensed the novels and describes the story as follows:
Twenty-year-old former wage slave Yuki Tanaka now works among her idols: the streamers of Live-On, one of Japan's top VTuber companies.
As the gorgeous, polite Awayuki Kokorone, she delivers only the most ladylike content. Unfortunately, her subscriber count and savings are at rock bottom. One evening, after Yuki thinks she's ended her stream, she cracks a few cold ones—and more than a few crude jokes—while watching Live-On's video archives.
But her viewers hear it all, and clips of her bawdy, drunken commentary go viral overnight.
Yuki thinks her career is over…until her manager reveals that everyone at Live-On has been waiting for her to snap all along and gives her free rein to drink on-stream.
Now free of all feigned purity, she jumps right into her new "rowdy drunk" character. And is welcomed into the fold by her fellow Live-On VTubers. They also turn out to be just as crazy as she is!
With her views and finances skyrocketing, Yuki's work—for the first time in her life—is actually fun!
Source: Roto Fujisaki's Twitter