Undead Unluck Anime Announces Two New Cast Members
The anime's world premiere was held at Shinjuku Piccadilly in Tokyo on October 1.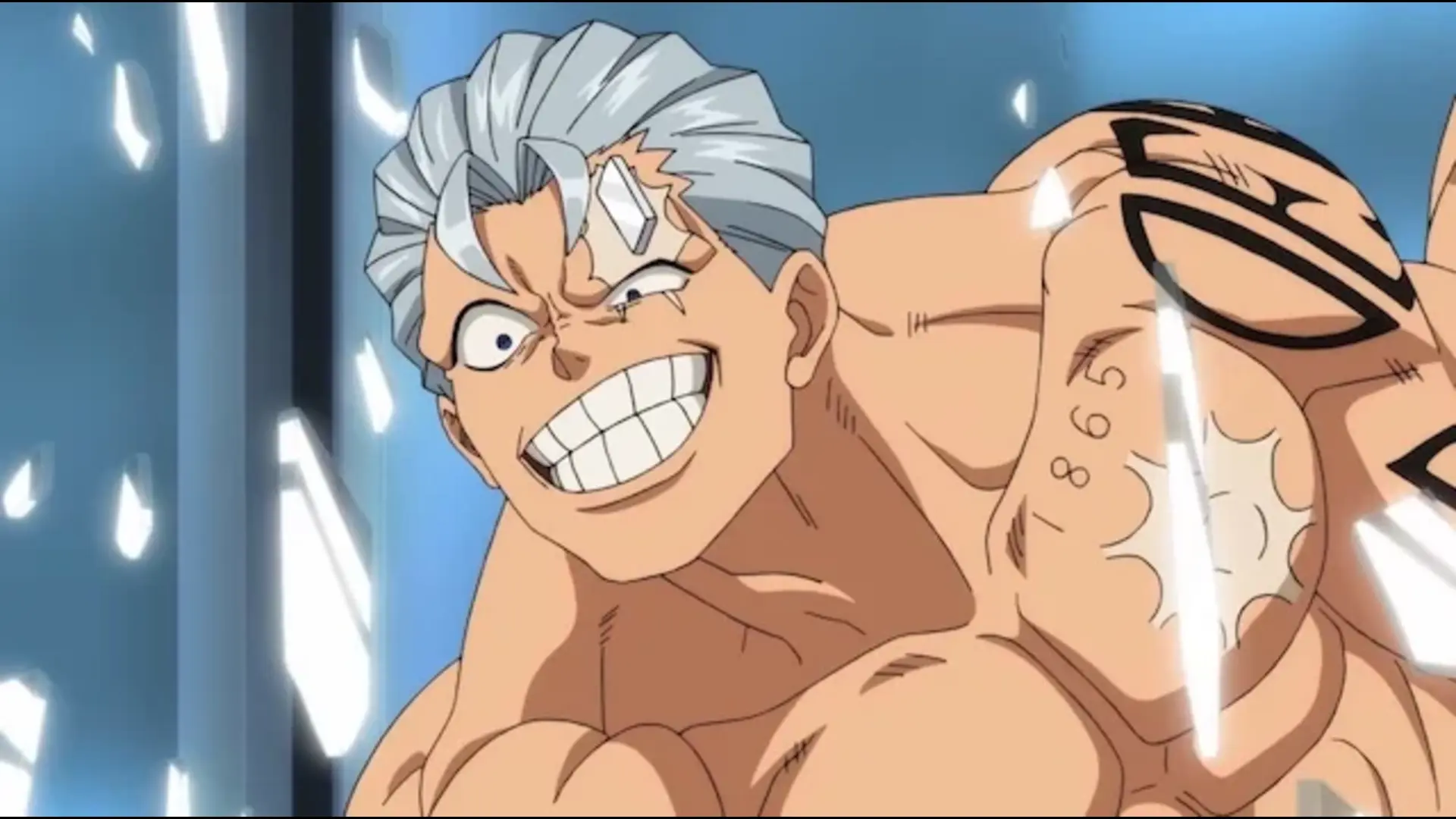 On Monday, the staff for the TV anime based on Yoshifumi Tozuka's Undead Unluck manga announced that Yui Ishikawa and Jun Fukushima will be joining the cast.
Ishikawa joins as Mui, Shen's direct subordinate: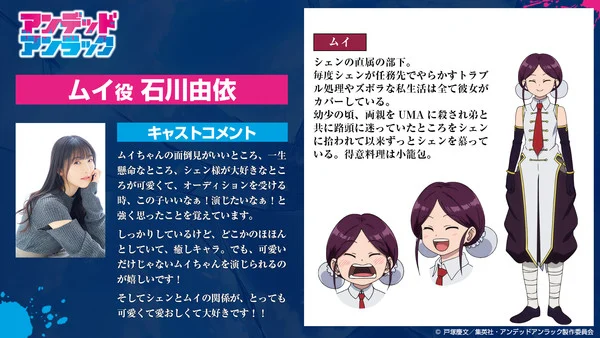 Fukushima plays Clothes, a clothing UMA (Unidentified Mysterious Animal) who possesses a person and transforms into their favorite clothing.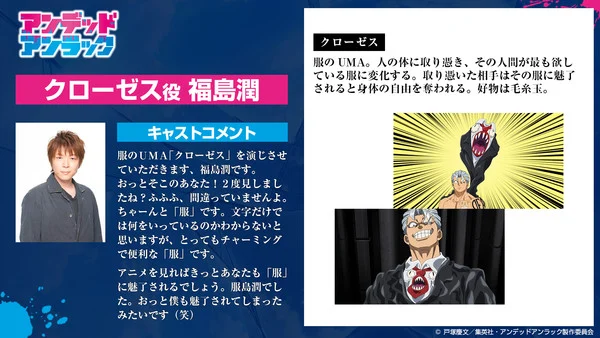 The cast also includes:
Aoi Yuki as Gina
Mariya Ise as Juiz
Rikiya Koyama as Billy
Rie Kugimiya as Tatiana
Nobuhiko Okamoto as Top
Koji Yusa as Nico
Tomokazu Sugita as Apocalypse
The anime's world premiere was held at Shinjuku Piccadilly in Tokyo on October 1.
Viz Media began publishing the manga digitally in January 2020, and began publishing it in print in May 2021. Shueisha's MANGA Plus service is also releasing the manga digitally.
The manga ranked at #14 on the Kono Manga ga Sugoi! 2021 list of manga for male readers. The manga also won the sixth "Tsugi ni Kuru Manga Taishō" (up-and-coming manga awards) in August 2020.
TWS Entertainment describes the anime as:
Tired of inadvertently killing people with her special ability Unluck, Fuuko Izumo sets out to end it all.
But when she meets Andy, a man who longs for death but can't die, she finds a reason to live—and he finds someone capable of giving him the death he's been longing for.
The anime reunites the main staff of the Fire Force anime. Yuki Yase is directing the anime at david production (JoJo's Bizarre Adventure).
Hideyuki Morioka is designing the characters for animation, and Kenichiro Suehiro is composing the music. UNLIMITED PRODUCE by TMS is producing and planning the anime.
Source: ANN