This Goku Vs Broly Manga-Styled Fan Animation Takes Twitter By Storm!
The creator said It took 14 months of his spare time to complete it.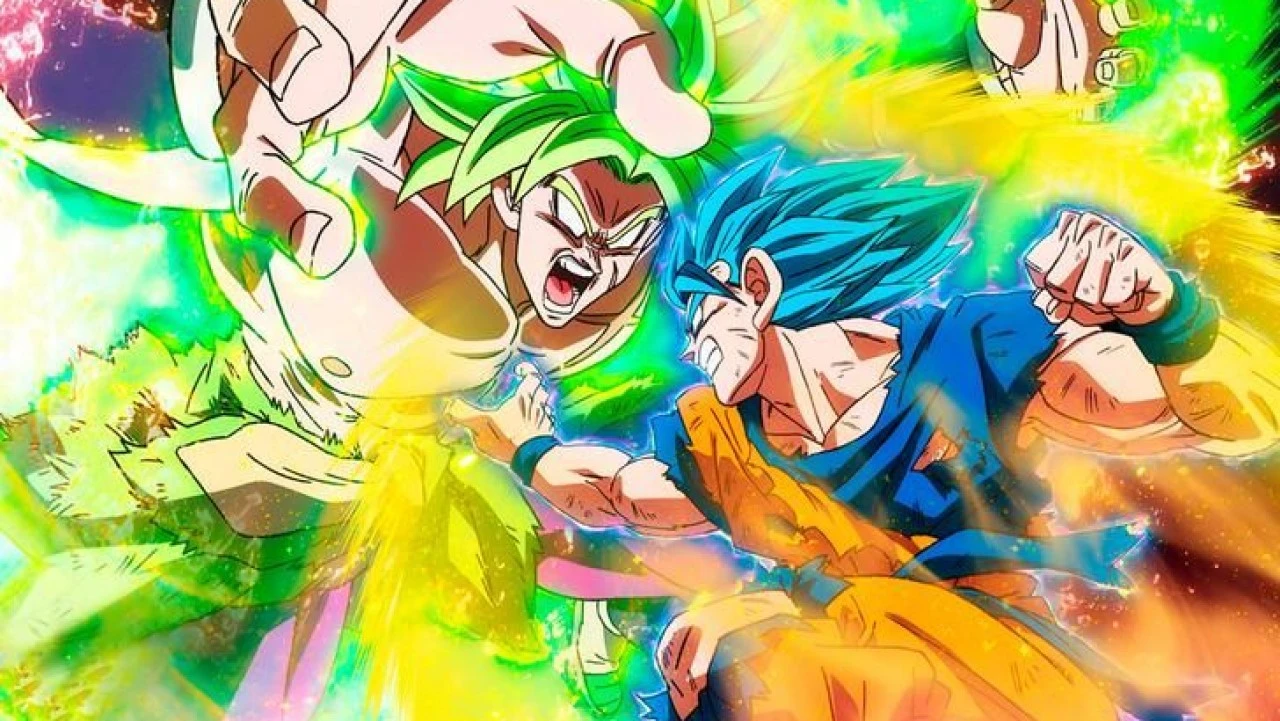 Anime fans may not exactly be revered as the friendliest creatures on the planet but when it comes to fan animation, they make sure to GO EVEN FURTHER BEYOND!
The Dragon Ball fandom is, by any means, no exception to this. On Nov 8, 2023, a YouTube channel by the name Eduardo Quintana discreetly uploaded a manga-styled fan animation called "Dragon Ball Saisen", which shook the fandom on Twitter!
In Dragon Ball Super chapter 93, we see a small session of Goku sparring against Broly but, in this fan feature, Quintana took it further and showcased not only an extended version of the fight but also an emotional callback to Broly's comfort moments.
Both Goku and Broly fight for real, and Broly, as usual, gets into his berserker mode while transforming into Super Saiyan.
But suddenly, we see Broly recalling his happy times with Goku, Vegeta, Lemo and Cheelai, accompanied with one of Dragon Ball's beloved openings – Dan Dan Kokoro Hikareteku. This made Broly calm down his senses, relax his muscles while still retaining his Super Saiyan transformation, for which Goku smiles proudly like an old sensei would to his student.
(DRAGON BALL SAISEN – The Animated Manga | ドラゴンボール再戦 – アニメーション漫画)
This animated manga, in particular, is interesting considering how fluid the movements are and how seamless each action sequence moves to the next. What's more, it's not a recreation of existing material but rather COMPLETELY NEW SCENES which took Eduardo Quintana over a year to make!
He says on his YouTube that:
"Dragon Ball Saisen" was born from the fusion of my love for Dragon Ball and Animation. I used "Toon Boom Harmony", "Autodesk Maya" and "Audacity" software. It took 14 months of my spare time to complete it.
Dragon Ball fans on Twitter were blown away at the creative extent of this fan animation and expressed genuine praise on the microblogging platform!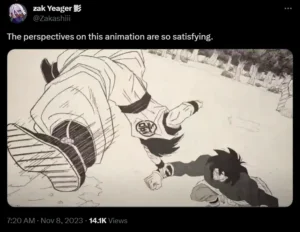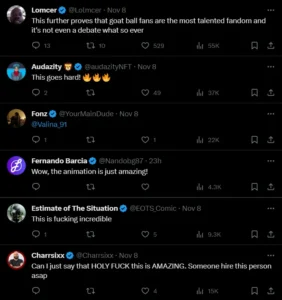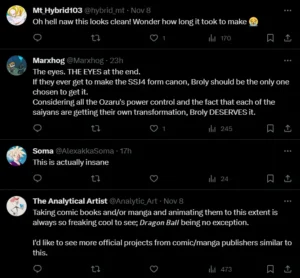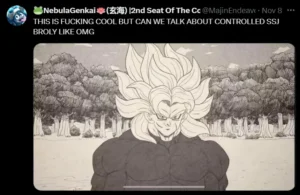 About Dragon Ball
Dragon Ball is a manga series by Akira Toriyama. It first began its serialization in Shueisha's Weekly Shonen Jump magazine in 1984.
The manga was later adapted into a multitude of animated series, movies, and games.
The franchise consists of five different anime series, about 21 animated movies, and around 10 games spanning various platforms, from Famicon to Playstation and Xbox.
Synopsis of the Dragon Ball anime:
Goku Son is a young boy who lives in the woods all alone—that is, until a girl named Bulma runs into him in her search for a set of magical objects called the "Dragon Balls."
Since the artefacts are said to grant one wish to whoever collects all seven, Bulma hopes to gather them and wish for a perfect boyfriend.
Goku happens to be in possession of a dragon ball, but unfortunately for Bulma, he refuses to part ways with it, so she makes him a deal: he can tag along on her journey if he lets her borrow the dragon ball's power.
With that, the two set off on the journey of a lifetime.
Source: YouTube, Twitter