The Vexations Of A Shut-In Vampire Princess Anime Reveals October 7 Debut
The video also previews fripSide's opening theme song "Red Liberation".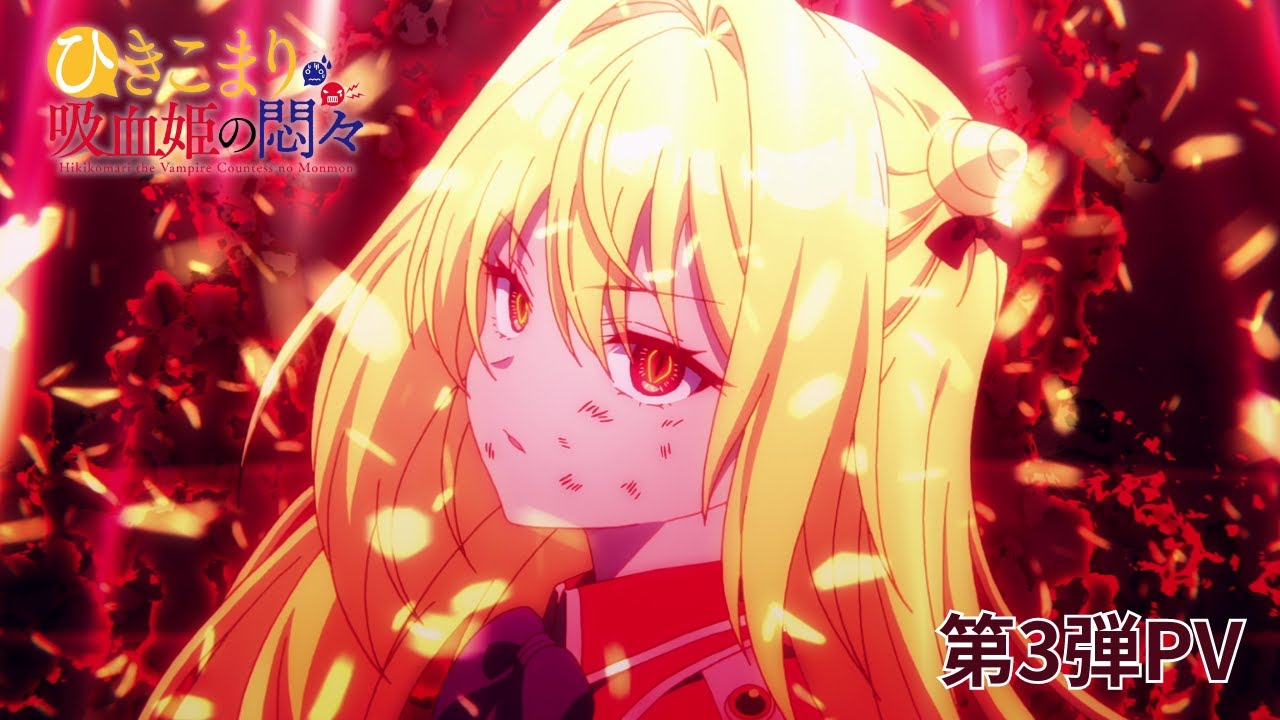 On Friday, the official website for the anime adaptation of Kotei Kobayashi's The Vexations of a Shut-In Vampire Princess light novels revealed the third PV for the anime along with an October 7 debut.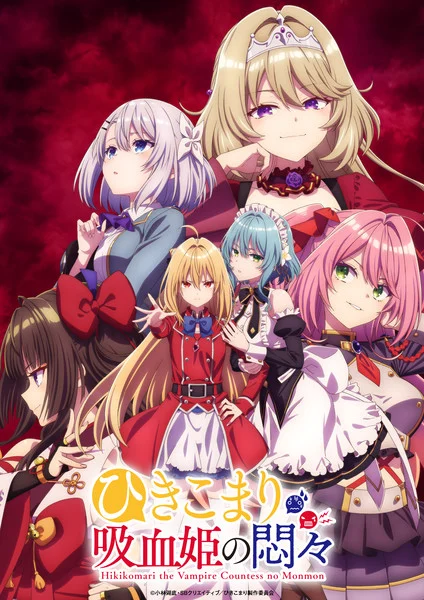 The video also previews fripSide's opening theme song "Red Liberation".
Three more cast members have been revealed as well (character name spellings are not official):
Sora Amamiya as Millicent Bluenight
Reina Ueda as Melca Tiano
Saku Mizuno as Tio Flat
The anime's cast includes:
Tomori Kusunoki as Terakomari Gandesblood
Sayumi Suzushiro as Villhaze
Yoko Hikasa as Karen Helvetius
Fairouz Ai as Nelia Cunningham
Miyuri Shimabukuro as Karla Amatsu
Manaka Iwami as Sakuna Memoir
The series' staff includes:
Director: Tatsuma Minamikawa
Series Composition: Keiichiro Ochi
Character Design: Tomoyuki Shimoya
Music Composer: Go Shiina
MIMiNARI is performing the ending theme song titled "Nemurenai feat. Kusunoki Tomori".
In January 2020, SB Creative Corp. began publishing novels with illustrations by Riichu.
In December 2021, Riichu launched a manga adaptation in Square Enix's Big Gangan magazine.
Yen Press licensed the novels and it describes the story as:
Shut-in vampire Terakomari, or Komari for short, awakens from her slumber to find she's been promoted to a commander of the army!
The thing is, though, her new squad has a reputation for being violently insubordinate.
And although Komari was born to a prestigious vampire family, her hatred of blood has made her the picture of mediocrity-scrawny, uncoordinated, and inept at magic.
With the odds stacked against her, will the help of her trusty maid be enough for this recluse to blunder her way to success?
Source: ANN