The Time I Got Reincarnated As A Slime Movie Scarlet Bond Comes To Indian Cinemas!
The movie was released on 25 November 2022.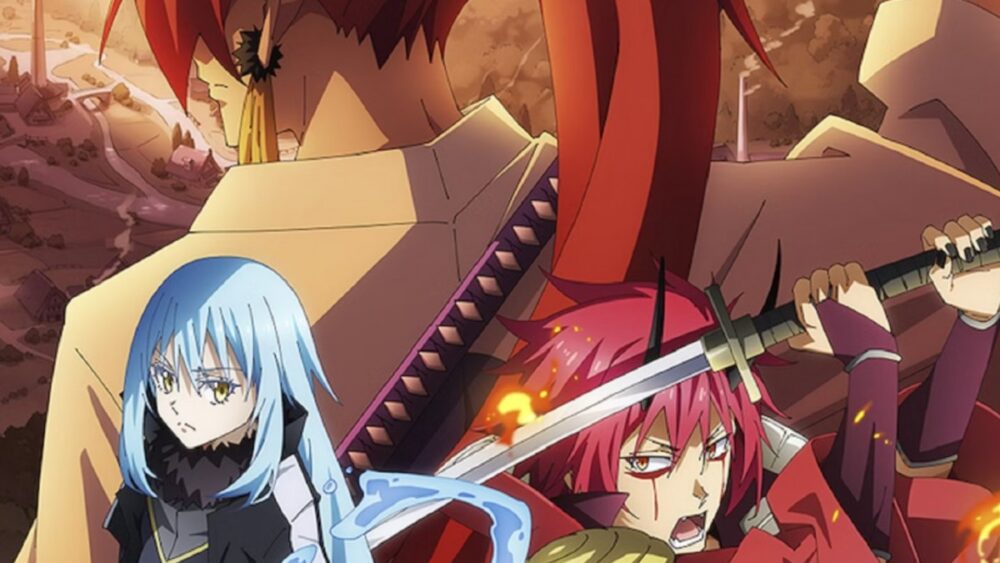 On May 3, 2023, PVR Cinema took to Twitter to bring joy to Indian Rimuru fans.
The official poster for the anime movie That Time I Got Reincarnated As A Slime The movie Scarlet Bond was shared today with the Indian audience.
The movie will be released in cinemas on May 26, 2023, in India.
We are excited to announce the #OfficialPoster for That Time I Got Reincarnated as a Slime the Movie: Scarlet Bond.
In cinemas on 26th May!
.
.
.#Poster #OfficialPoster #RimuruTempest #Veldora #Diablo #Milim #Hiiro #SlimeMovie #ScarletBond #Anime #AnimeIndia #PVRINOXPictures pic.twitter.com/YkHpH2suYH

— PVR Pictures (@PicturesPVR) May 3, 2023
The movie was released last year on November 25, 2022, and came to the USA and Canada on January 20, 2023. The movie made around 697,700 USD on Friday, including Thursday's preview screening.
Estimated earnings by January 23 of the following Saturday and Sunday were 507,557 USD and 250 USD, respectively.
The movie features an original story by light novel author Fuse. The movie synopsis is:
A long-running conspiracy is swirling over a mysterious power known as "Queen" in Raja, a small country west of Tempest.
When a slime who evolved into a demon lord named Rimuru Tempest crosses paths with Hiiro, a survivor of the Ogre race, an incredible adventure packed with new characters begins.
The power of bonds will be put to the test!
More About That Time I Was Reincarnated As A Slime
The franchise has had a successful run with its two previous seasons and a third season in under-production.
Its source material is Taiki Kawakami's manga, an adaptation of Fuse and Mitz Vah's light novels.
The first season of the anime premiered in October 2018 on Crunchyroll and Funimation (English dub).
In January 2021, the second season's first cour premiered, following which extra stories were adapted as anime.
These were based on Shiba's spinoff manga The Slime Diaries: That Time I Got Reincarnated as a Slime.
The second cour of the second season launched in July 2021, marking 9 months of continuous anime premieres from the franchise.
Crunchyroll describes the anime as:
Corporate worker Mikami Satoru is stabbed by a random killer and is reborn in an alternate world.
But he turns out to be reborn a slime!
Thrown into this new world with the name Rimuru, he begins his quest to create a world that's welcoming to all races.
Source: Twitter