The Seven Deadly Sins: Grudge Of Edinburgh Part 2 Trailer Revealed
Theme song of movie is odd:I by SawanoHiroyuki and Akihito Okano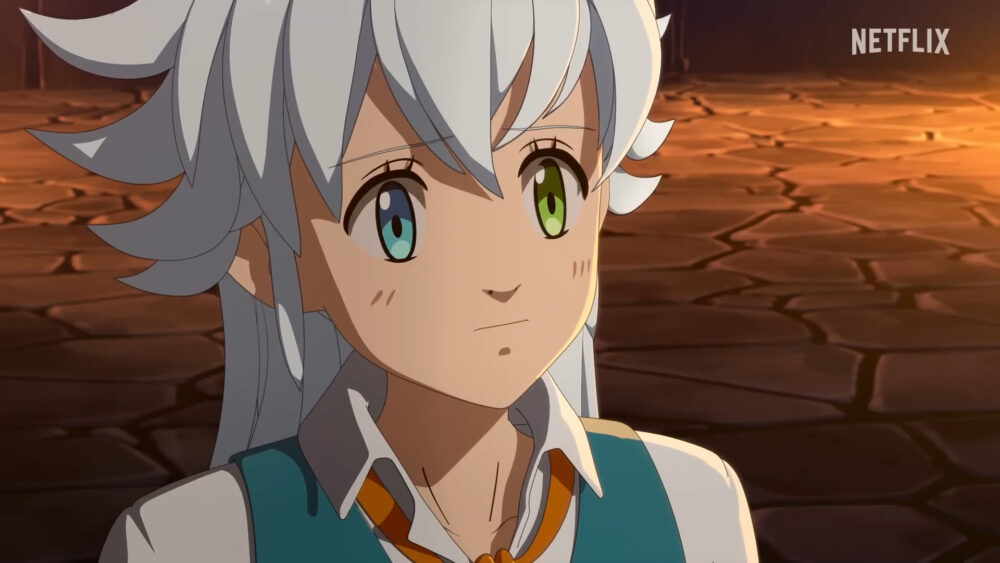 On July 27, Netflix released the trailer for The Seven Deadly Sins: Grudge of Edinburgh Part 2 and features the film's theme song, odd:I by Sawanohiroyuki and Akihito Okano.
The Seven Deadly Sins: Grudge of Edinburgh Part 1 got premiered on Netflix in December 2022, and Part 2 will premiere worldwide on August 8 on Netflix.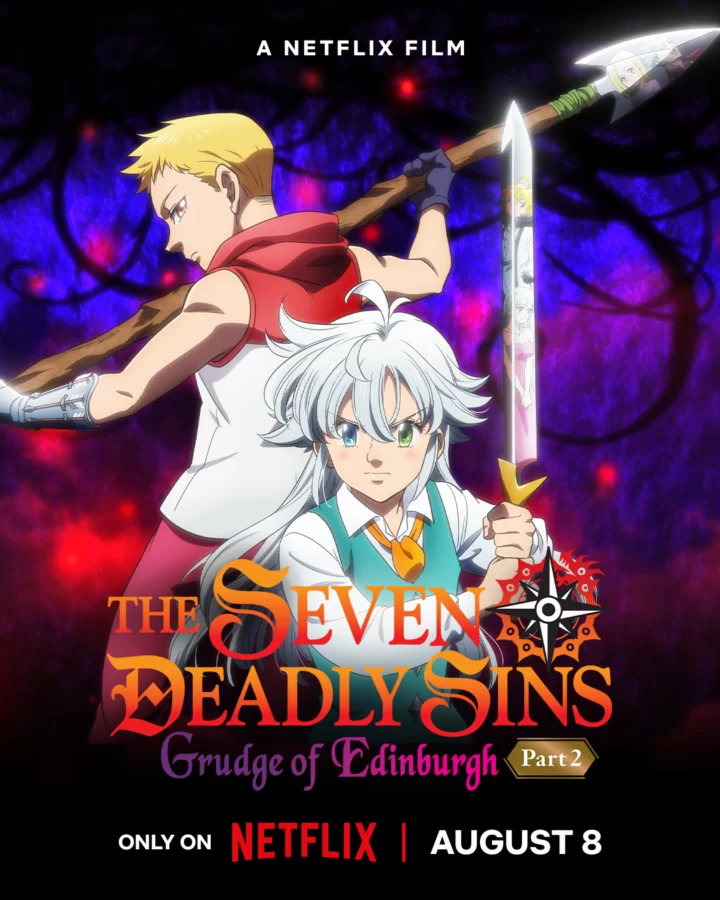 Cast members include:
Yuuki Kaji as Meliodas
Mikaku Komatsu as Triston (boy)
Ayumu Murase as Tristan (a teenager)
Sora Amamiya as Elizabeth
Jun Fukuyama as King
Aoi Yuki as Diane
Tatsuhisa Suzuki, as Ban
Yuuhei Takagi as Gowther
Kouki Uchiyama as a fairy
Yohei Azakami as Deathpierce
Kazuyuki Okitsu as Priest
Shinnosuke Tokudome as Tyrone
Shino Shimoji as Kurumiru
Makoto Koichi as Minika
The Staff includes:
Director: Bob Shirahata
Supervising Director: Noriyuki Abe
Scripts: Rintarou Ikeda
Animators: Alfred Imageworks and Marvy Jack
Music composition: Kohta Yamamoto and Hiroyuki Sawano
The Seven Deadly Sins: Grudge of Edinburgh features an original story by Nakaba Suzuki's original manga, which centers on Meliodas' son Tristan.
Netflix describes the story as:
14 years after the Kingdom of Liones defeated the Demon Clan and brought peace to the land, Prince Tristan is tormented by his inability to control two great powers: the Demon Clan power of his father, Meliodas, and the Goddess Clan power of his mother, Elizabeth.
When Elizabeth's life is threatened, Tristan flees the kingdom and heads toward Edinburgh, where Deathpierce, who was once a member of a group of the kingdom's Holy Knights, maintains his castle. But what are Deathpierce's intentions?
The wheel of fate begins to move and sweeps up even The Seven Deadly Sins…
Source: Comic Natalie, Netlfix Anime's YouTube