The Rising Of The Shield Hero Season 3 First Trailer And Celebratory Illustration Disclosed!
Okazu, a renowned master of traditional Japanese sumi-e ink painting, created fresh artwork of the major characters of the series.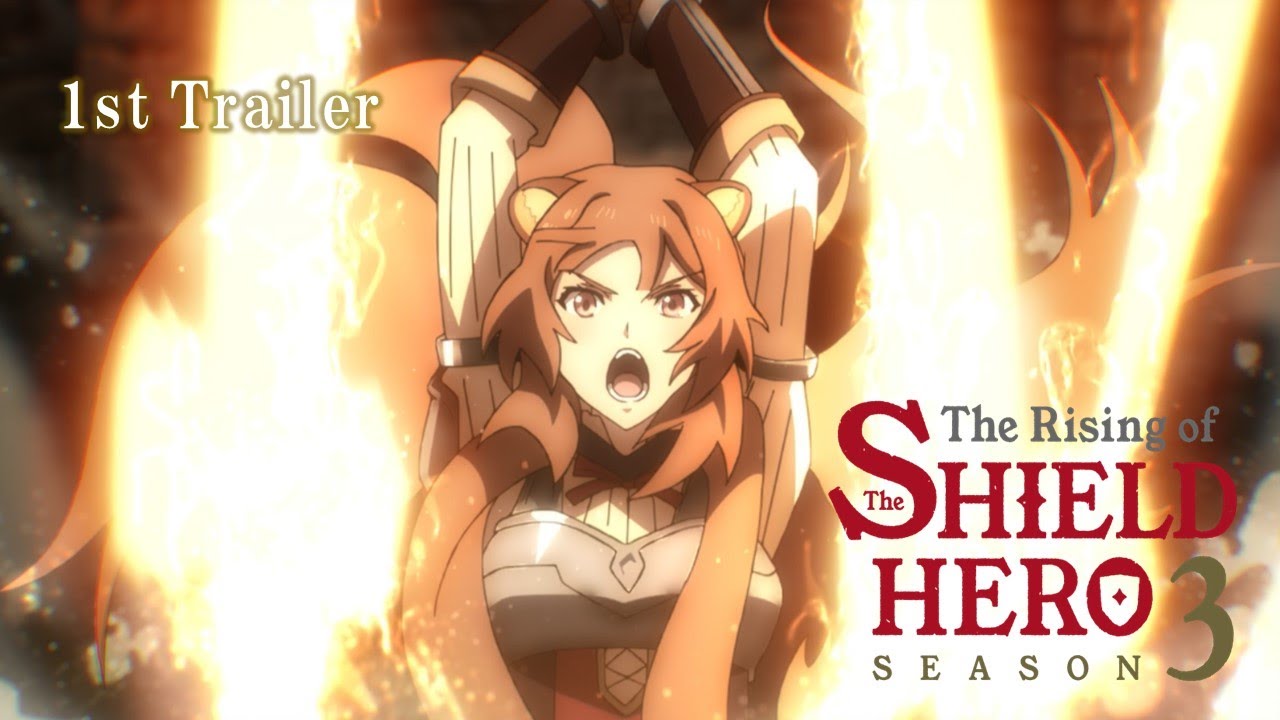 The official website of "The Rising of The Shield Hero" anime revealed its 1st ever trailer of Season 3 on a live stream by MF Books, commemorating the 10th anniversary of the light novel publishing house.
The trailer also mentioned that Season 3 will begin airing in October 2023!
The stream also unveiled a special illustration by Original novel illustrator Seira Minami. Please take a look!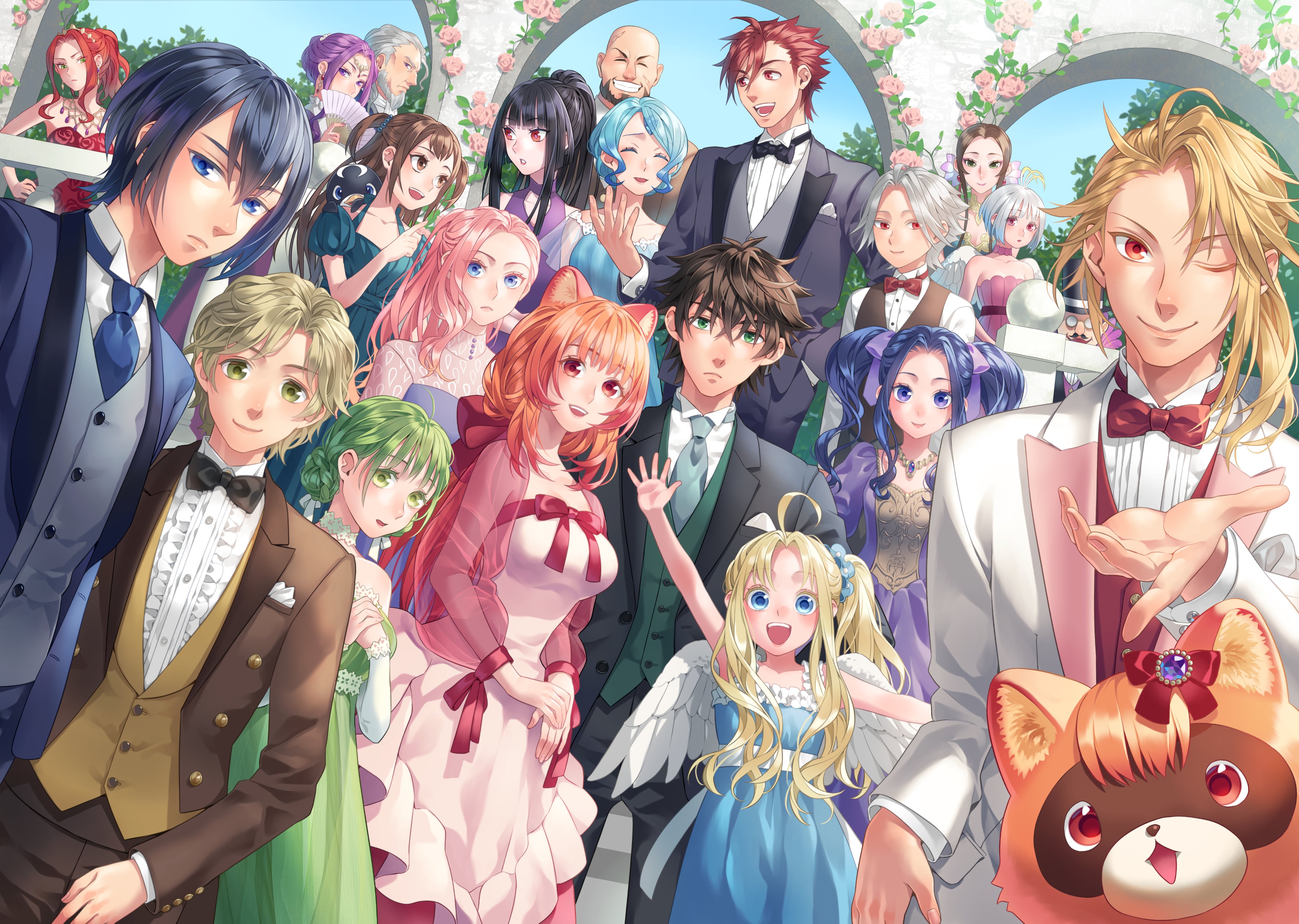 Okazu, a renowned master of traditional Japanese sumi-e ink painting, created fresh artwork for the major characters of the series. Kadokawa will sell merchandise based on the following illustrations in the form of t-shirts, Tote bags, art tapestries and so forth.
Motoyasu
Raptalia
Filo
Naofumi
Ren
Itsuki
MADKID performs the third season's opening theme song, "SIN." while the ending theme "Suki ni Natte wa Ikenai Riy" (The Reason I Cannot Love You) is performed by Chiai Fujikawa. Both artists from previous seasons of the anime reappear for the current season.
The staff and cast members of The Rising of The Shield Hero Season 3 are as follows:
[STAFF]
Original story: Aneko Yusagi
Original illustration: Yanan Seira
(MF Books "The Rise of the Shield Heroes" published by KADOKAWA)
Director: OHNOWA Hitoshi
Series composition and script: Keigo Koyanagi / Kinema Citrus
Character Design: Sana Komatsu / Franziska van Wulfen / Masahiro Suwa
Design cooperation: Sera Kota
Colour Design: Azusa Sasaki
Art direction: Akika Kashiwamura (Y.A.P. Ishigaki Productions)
3DCG director: Yuji Koshida (Studio Pomelo)
Screen Design: Shinichiro Miyazaki
2D Artist: hydekick
Director of Photography: Tsunetaka Ema (T2studio)
Editing: Hitomi Sudo (REAL-T)
Sound Director: Hiroki Gohbun
Sound Effects: Yaju Shota
Sound production: Glovision
Music: Kevin Penkin
Music Production: Nippon Columbia
Animation Studio: Kinema Citrus
Production: Shield Hero S3 Project
[CAST]
Iwatani Naofumi: Ishikawa Kaito
Raftalia: Masami Seto
Firo: Hidaka Rina
Licia: Hara Natsuko
Amagi Ren: Matsuoka Teijo
Kitamura Motoyasu: Takahashi Makoto
Kawasumi Tatsuki: Yamatani Shosei
Melty: Uchida Marei
Eclair: Ruriko Aoki
Mirellia: Inoue Kikuko
Mine: Bridcut Sailer Emi
Altclay: Yutaka Nakano
Nadia: Ami Koshimizu
Fowl: Kohei Amasaki
Atra: Yoshimi Ohara
Thane: Maria Naganawa
The Rising of the Shield Hero is a Japanese dark fantasy isekai light novel series written by Aneko Yusagi. Originally published as a web novel in the user-generated novel site Shōsetsuka ni Narō, the series has since been published by Media Factory with an expanded story-line featuring illustrations by Seira Minami.
The manga adaptation of the novel series was created by Aiya Ky and published by Media Factory, with twenty-three volumes released as of June 22, 2023. Both the novel and manga series were published in North America beginning in September 2015 under licence from One Peace Books.
The 1st season of The Rising of the Shield Hero TV series, comprising of 25 episodes, aired from January to June 2019 while the second season aired from April to June of 2022. The third season will debut in October 2023.
The plot of the anime is described by Crunchyroll as follows:
Learning that other nations are enduring the Calamity Waves, Naofumi vows to fight. But before he can begin, word comes that the massive Spirit Tortoise is free. Left unchecked, this rampaging monster could destroy the world. He assembles companions Raphtalia and Filo and a few new allies, one of which reveals scary news—this was no accident. Someone deliberately unleashed the legendary beast!