The Greatest Transformation Is Not Gear 5 Or Super Saiyan, Reveals A Twitter Fan Poll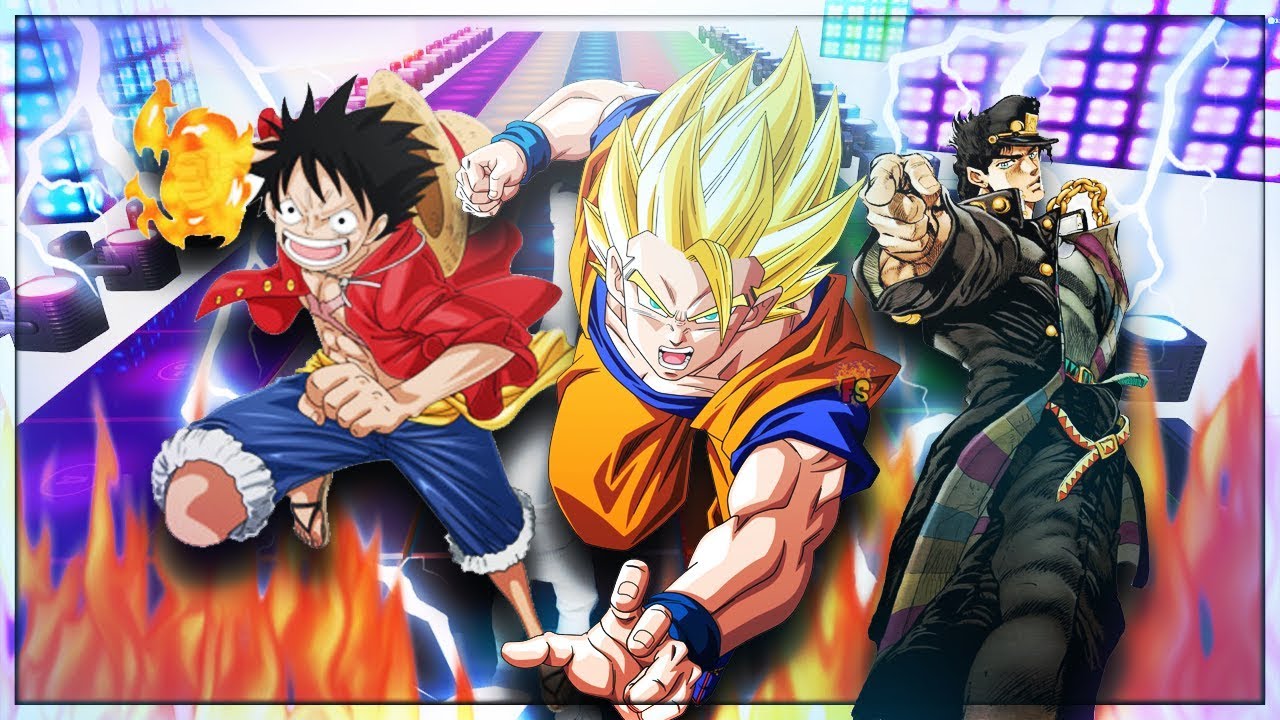 Twitter is a place where people can post their honest opinions on any subject matter, but it also sparks heavy debates and arguments because of the trend of posting "hot takes". Anitwt is, by all means, not an exception to this trend, especially with One Piece broadcasting its most ambitious episodes yet.
If you're on Twitter a lot, then I'm sure you'd come across posts like "Gear 5 is more iconic than Super Saiyan and Ultra Instinct" or "Goku solos Luffy Gear 5" and so forth atleast once.
One anime twitter user @BasedNika decided to conduct a tournament poll, in August 2023, for the Greatest Transformation in anime and manga history.
The user chose 32 forms and pit them randomly against each other one by one.
The 32 forms are:
Goku Super Saiyan Blue
Luffy Gear 3
Ichigo True Bankai
Goku Super Saiyan
Gojo Domain Expansion (Not exactly a form but it was there in the poll… for some reason)
Guts Berserker Armor
Naruto Sage Mode
Phos Devine Form
Luffy Gear 4 Snake Man
Ichigo Vasto Lorde
Chainsaw Devil form
Naruto Sage of Six Path
Super Saiyan 2
Gon's rage mode in HxH
Usagi (Sailor Moon)
Shinra Bansho Man
Goku Super Saiyan 3
Boruto Borushiki
Luffy Gear 5
Asta Devil Union
Ichigo Final Getsugo Tens
Johnny Task Act 4
Naruto Baryon Mode
Eren Attack Titan
Goku Super Saiyan 4
Luffy Gear 4
Eren Founding Titan
Giorno GE Requiem
Mob 100%
Luffy Gear 2
Goku Ultra Instinct
Griffith Femto
Most fans thought Gear 5 Luffy or Goku's Super Saiyan would win the tournament but to everyone's surprise, neither took home the trophy.
The surprise winner of the Greatest Transformation in anime and manga tournament is….
Giorno's Gold Experience Requiem from Jojo's Bizzare Adventure!
It beat:
Gear 5 in the Semi-finals by a 10% margin with a total vote count of 17,424
Super Saiyan in the finals by a 12% margin with a total vote count of 13,411
Gear 5 / Gold Experience Requiem

— BasedLuffy👑 (@BasedNika) August 10, 2023
Gold Experience Requiem / SSJ

— BasedLuffy👑 (@BasedNika) August 10, 2023
One Piece and Dragon Ball fans were livid by the results but Jojo fans were jumping for joy.
Finally, Jojo fans now feel relevant in the discussions.
"In particular, you will not arrive at the reality where Gear 5 or Super Saiyan won"

Gold Experience Requiem WINS https://t.co/QYBhVXntnH pic.twitter.com/b4fTsIo11B

— JOL (@Saitamagoated) August 11, 2023
Its so fucking funny that Anitwt were arguing between Gear 5 and Super Saiyan since the last months only for GER to take the dub LMAO https://t.co/oadVVrOlaI

— Dandelion (@Dandeli0ness) August 11, 2023
OP Fans: Gear 5 is the best transformation 😠

DB Fans: SSJ is the best transformation 😡

Rest of Anitwt: fuck both of you 😂 https://t.co/GFvNTUbuxo

— CJ🌓 (@CJDLuffy) August 11, 2023
We lost DB bros, lost to not even the most iconic thing out of Jojo https://t.co/8BZjHNDLfZ pic.twitter.com/e2d0DbebzA

— Thinker | Goofy Man (@Person1Thinker) August 11, 2023
As Expected

Returning to Zero is quite powerful

Congratulations to my GOAT Giorno and his Stando Gold Experience Requiem on the win against Luffy and Goku https://t.co/l9t5h1SVH2 pic.twitter.com/D4kahIxLmV

— Queen Pina (@pinasimp) August 11, 2023
One piece and Dragon ball fans thought they were the shit but Jojo fans showed who's boss.
About One Piece
Eiichiro Oda started the serialization of the manga in Shueisha's Weekly Shonen Jump Magazine on July 19, 1997.
On March 3, 2023, the latest volume, volume 105, was published, and the next volume will publish on July 6.
One Piece has also received an anime adaptation. The TV anime has released 1064 episodes.
The latest entry in the franchise, One Piece Film Red, premiered in Japan on August 2022.
It is the 8th highest-earning film of all time in Japan and also topped Japan's box office for the year 2022 in terms of both yen earned and tickets sold.
About Dragon Ball
Dragon Ball is a manga series by Akira Toriyama. It first began its serialization in Shueisha's Weekly Shonen Jump magazine in 1984. The manga was later adapted into a multitude of animated series, movies, and games.
The franchise consists of five different anime series, about 21 animated movies, and around 10 games spanning various platforms, from Famicon to Playstation and Xbox.
Synopsis of the Dragon Ball anime:
Goku Son is a young boy who lives in the woods all alone—that is, until a girl named Bulma runs into him in her search for a set of magical objects called the "Dragon Balls."
Since the artefacts are said to grant one wish to whoever collects all seven, Bulma hopes to gather them and wish for a perfect boyfriend.
Goku happens to be in possession of a dragon ball, but unfortunately for Bulma, he refuses to part ways with it, so she makes him a deal: he can tag along on her journey if he lets her borrow the dragon ball's power.
With that, the two set off on the journey of a lifetime.
Source: Twitter