The Duke of Death and His Maid Anime Season 2 To Premiere On July 9
A key visual was released as well.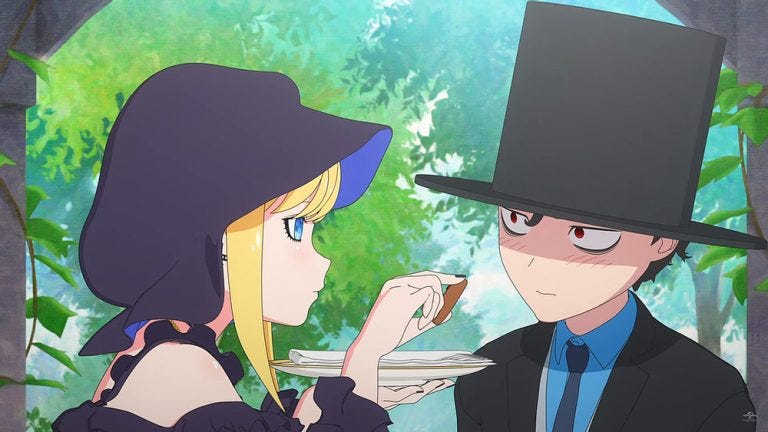 On Thursday, the staff of the second season of The Duke of Death and His Maid Anime released a PV for the second season with a July 9 debut date.
A key visual was released as well.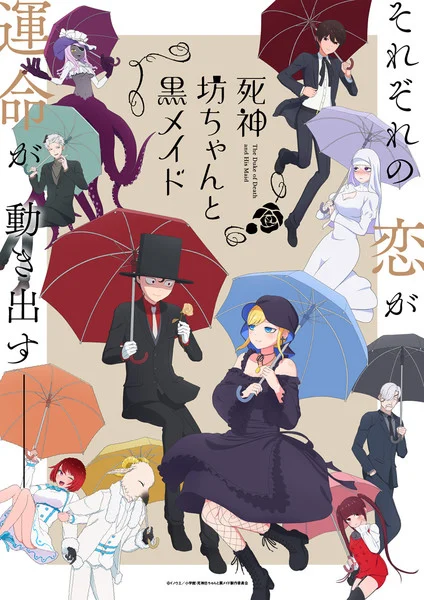 Natsuki Hanae and Ayumi Mano are performing the opening theme song titled "Kimi to Revue."
Nasuo☆ is performing the ending theme song titled "Hoshikuzu Requiem."
The cast for the new season is:
Natsuki Hanae as Bocchan
Ayumi Mano as Alice
Houchu Ohtsuka as Rob
Inori Minase as Viola
Wakana Kuramochi as Cuff
Hiroshi Kamiya as Zain
Yoma Uchida as Walter
Yoko Hikasa as Daleth
Masaaki Mizunaka as Zachou
Reina Ueda as Amelia
The staff for the anime is as follows:
Director: Yoshinobu Yamakawa
Series Script: Hideki Shirane
Character Design: Michiru Kuwabata (SMDE)
CG Director: Hiroya Ishihara (SMDE)
Character Model Director: Yūya Hatano (SMDE)
Art Director: Akira Suzuki
Colour Design: Miho Kimura
Director of Photography: Shingo Fukuyo
Editing: Kentaro Tsubone (REAL-T)
Sound Effect Director: Jin Aketagawa
Music: Gen Okuda, Takeshi Watanabe
Animation Production: J.C.STAFF
CGI: SMDE
The anime's first season aired in July 2021 and aired for 12 episodes.
The staff describes the anime as:
"Kill anyone he touches"… A young noble boy, "Bocchan" was once bewitched.
He has always been rejected because of the curse but he has never been lonely.
He was supported by his maid Alice and an old butler Rob who has been taking care of Bocchan since he was little.
Recently he made a witch friend and his rather distant relationship with his own family has improved a little.
But he still can't figure it out because he has no clue how he lift the curse that will allow him to touch someone who he loves…
But finally, Bocchan and Alice start to figure out how to solve the situation and their destiny has moved dramatically. They can't touch each other even if 1they want to… the romance story between two begins now!
Source: ANN